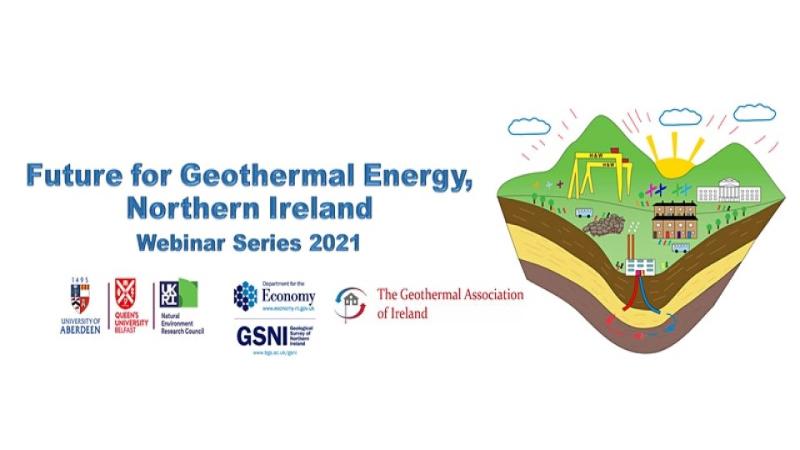 ---
'Effective policy design for geothermal energy in Northern Ireland' with Sanjeev Kumar & Thomas Garabetian, EGEC
We would like to welcome you to our second webinar on a Future for Geothermal Energy, Northern Ireland.
The GEOENVI project has the objective to make sure that Deep Geothermal energy can play its role in our future energy supply in an increasingly sustainable way and to create a robust strategy to answer environmental concerns. GEOENVI engages with all geothermal stakeholders to ensure the exchange of best practices and facilitates the testing of harmonised methods in selected areas. Valeria Mazzagatti from EGEC will discuss Best Practice for Northern Ireland.
Webinars from this series and the December 2020 conference are available to watch online.
To sign up for future geothermal event notifications, please register here.