CLMI academic wins prestigious European award for outstanding achievements in plasma diagnostics
A Queen's University scientist has received a prestigious award for his outstanding achievements in plasma diagnostics.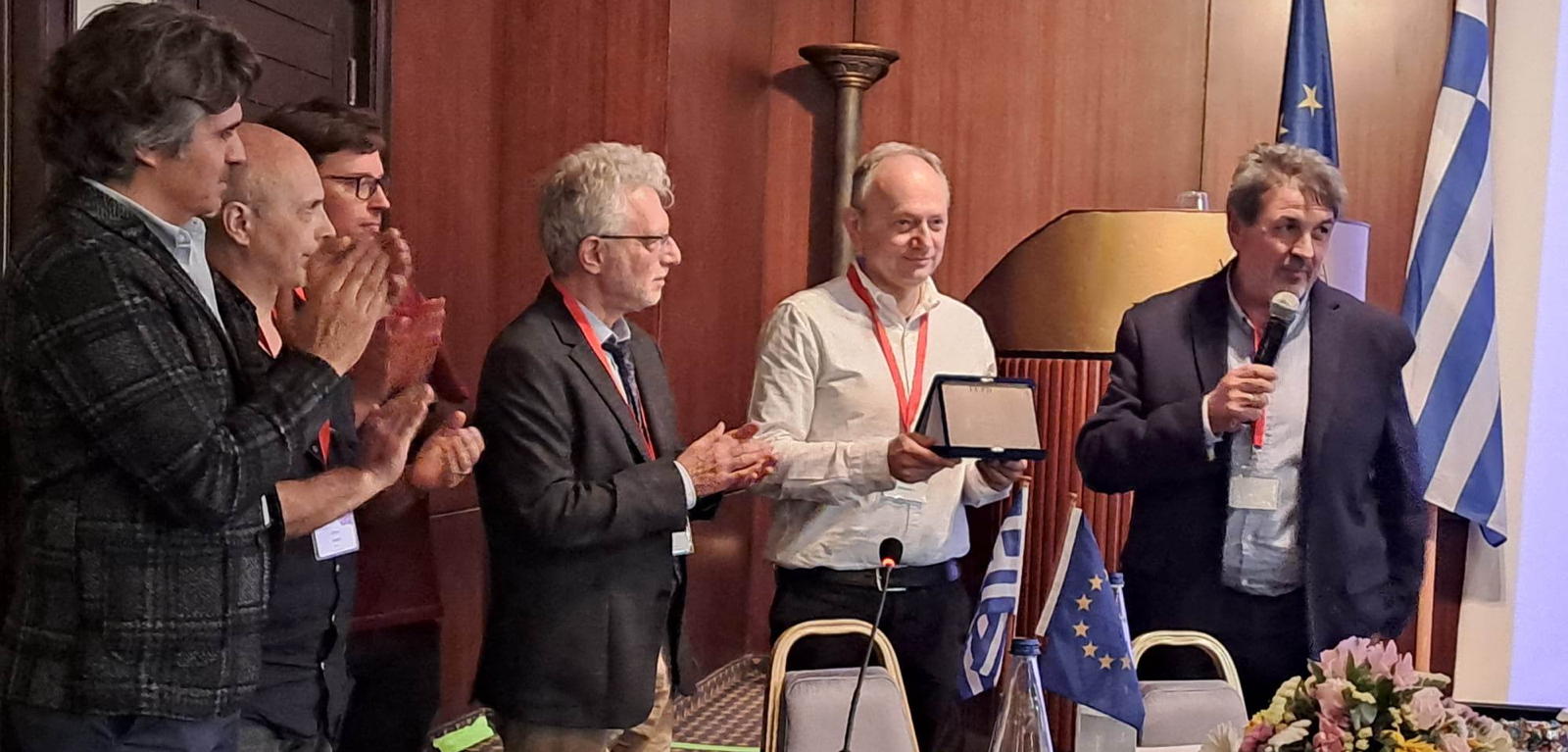 Professor Marco Borghesi was announced as winner of the European Conference on Plasma Diagnostics (ECPD) Prize Award recently at an event in Rethymno (Crete, Greece).
The prize recognizes his pioneering work in developing and applying diagnostic techniques for measuring electric and magnetic fields in plasmas using particle beams.
Professor Borghesi completed a Master's degree at Pisa University and a specialisation diploma in Italy before moving to England in 1993 to complete a PhD at Imperial College London.
Twenty-four years ago, he then joined Queen's University's School of Mathematics and Physics as a lecturer and has been a key member of staff since, becoming a Professor in 2008 and Head of the School's Centre for Plasma Physics from
2016-2022.
He is currently Head of the newly formed Centre for Light-Matter Interactions.
Professor Borghesi's research is mostly experimental and focuses on very powerful, ultrashort laser pulses to irradiate matter and create plasmas.
Commenting on his award, Professor Borghesi says: "I was very glad to receive this award. I have devoted large part of my career to these research activities, and I am proud to have been recognised by the ECPD.

"I received another important award in 2017 for this work by the American Physical Society (the John Dawson Excellence in Plasma Physics Award), as part of a broader group of collaborators. The ECPD award is particularly significant as it recognises my personal contribution.

"It is also a particular honour to be the first recipient of this award. It was established this year to fill a gap amongst the existing Plasma Physics prizes awarded by the European Physics Society and it recognises the key role of diagnostic development in experimental plasma physics research."
Professor Mauro Paternostro, Head of the School of Mathematics and Physics at Queen's, congratulated Professor Borghesi on his Award. He comments: "The School is delighted of the award to Professor Borghesi. This is a significant token of the outstanding quality of the research in the domain of experimental plasma physics that is performed in the School.
"The ramifications of this research go form fundamental to applied physics. Marco's research is leading the way in this domain, globally, and I am happy that his leadership has been recognised with this accolade."