Irish Studies Working Papers Launched
We are happy to announce the launch of the Irish Studies Working Papers Series.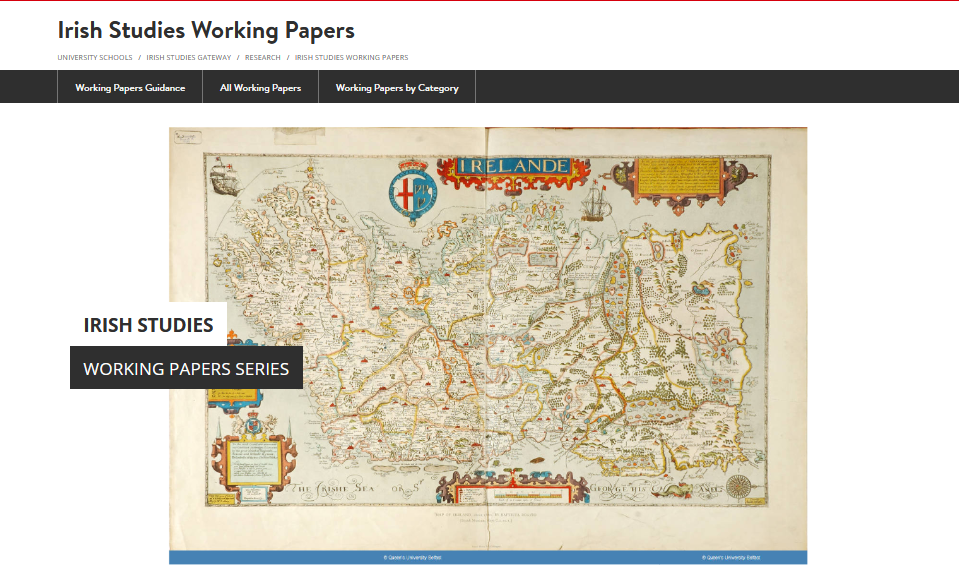 This open access website at https://www.qub.ac.uk/schools/IrishStudiesGateway/Research/IrishStudiesWorkingPapers/ will host research papers in progress by staff and postgraduate students of Queen's University Belfast, and of visiting scholars and those of partner institutions in Irish Studies. This is the first dedicated online working papers site for Irish Studies research globally.
Professor Peter Gray
Institute of Irish Studies
Media
Email irish.studies@qub.ac.uk