Current Seminar Series
Our Irish Studies Research Seminar Series runs weekly on Monday afternoons at 4.30. Seminars are open to members of the university and the public.
Next Seminars
Our next seminar will be a booklaunch of 'Ireland 1922' edited by Fearghal McGarry and Darragh Gannon This will be both in-person in 27UQ/01/003 and online via Teams on Monday 7 February 2022 at 4.30pm. For more information and registration, please visit our Eventbrite page:
All welcome
Eventbrite Page
Spring 2022 Seminar Series
Our Spring 2022 seminar series begins on 7 February and runs weekly on Monday afternoons. Most events will be held simultaneously in person and online via Teams. Full programme to follow.
All welcome - come and join us in person or online!
Click for Full Programme
Previous Seminars
A number of our previous Seminars are available online for audio/video streaming.
CLICK HERE to see the programmes and access the streams.
Irish Studies International lecture
The Institute hosts an annual International Irish Studies Lecture given by a distinguished academic or figure in public service.
Previous lecturers have included Prof Pat Palmer (Maynooth), Prof David Lloyd (University of California, Riverside), Prof Richard Kearney (Boston College), Prof Joe Lee (New York University), Prof Joep Leerssen (University of Amsterdam), Prof Elizabeth Malcolm (University of Melbourne) and Prof Marianne Elliott (University of Liverpool).
Booklaunch: Ireland 1922
Monday 7 February 2022 at 4.30pm
We are delighted to be able to launch Ireland 1922: Independence, Partition, Civil War, edited by Darragh Gannon and Fearghal McGarry - an important collection of interdisciplinary essays, published by the Royal Irish Academy in January 2022. Both editors, Dr Darragh Gannon (UCD) and Prof Fearghal McGarry (QUB) will speak to the book's themes and approaches, and Dr Margaret O'Callaghan (QUB) will give her assessment of its contribution to understanding that momentous year in Ireland's history. Everyone is welcome to join us either online via MS Teams or in person at 27 University Square 01.003. Please register online via Evenbrite.
Eventbrite page
Eucharistic Congress Symposium
When 'all of Christendom had come': The Dublin Eucharistic Congress – Ninety Years On, 21 February 2022.
The Eucharistic Congress of 1932 is widely recognised to be a defining moment in the religious, social, and political life of the Irish Free State. The thirty-first international Congress took place in Dublin over the week of 21-26 June 1932, with smaller celebrations taking place in towns and villages across the island. With the input of the church, politicians, individuals, and community groups, the event represented an unparalleled display of the Catholic faith in the state. Coinciding with the fifteenth centenary of Patrick's mission to Ireland, the Congress was viewed as public reaffirmation of faith and the just conclusion of Ireland's religious history.
Programme and Registration
The Partition of Ireland: Causes and Consequences
A Series of Online Talks
In order to mark the centenary of the partitioning of Ireland, Queen's University Belfast is organising and hosting a major series of online public talks. The series is supported by the UK Government and the Irish Government, and by the British Academy and the Royal Irish Academy. The talks are being recorded and produced by the BBC. Talks will be posted weekly on Mondays at 12.00, starting 26 April 2021.
Partition Talks website
Irish Studies Postgrad Workshop: Northern Ireland and Brexit
The Institute of Irish Studies at Queen's University Belfast is hosting a one day workshop organised by our postgraduate researchers on Wednesday 29 September 2021. This event is free and open to the public, and will be delivered online via MS Teams. Please pre-register via EVENTBRITE and we will send you a link to participate. For more information, contact the convenors Mylie Brennan (mbrennan36@qub.ac.uk) or Frances Neilson (fneilson01@qub.ac.uk). .
Eventbrite page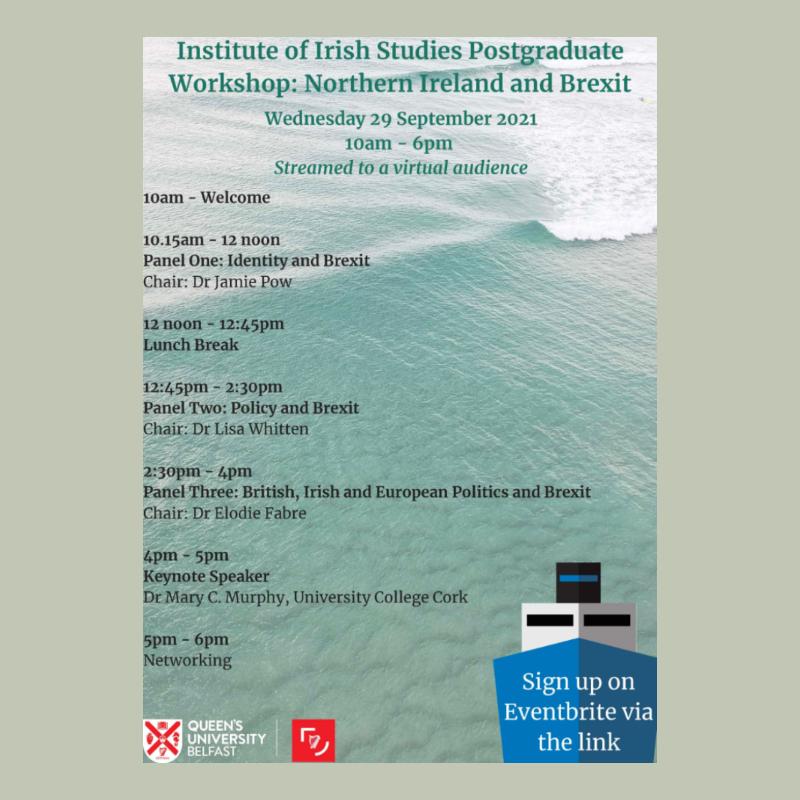 1971 and the Transformation of the Ulster Troubles
A free online public conference on Friday 25 June 2021 hosted by the Institute of Irish Studies
This conference will discuss the crisis of 1971 in Northern Ireland, including the introduction of internment, political upheaval, the upsurge in violence and the Ballymurphy Massacre, and their legacies, from the perspective of 50 years on. This event will be held online via MS Teams. Registration and the programme are available via our Eventbrite page. All welcome.
Click here for programme and recording of conference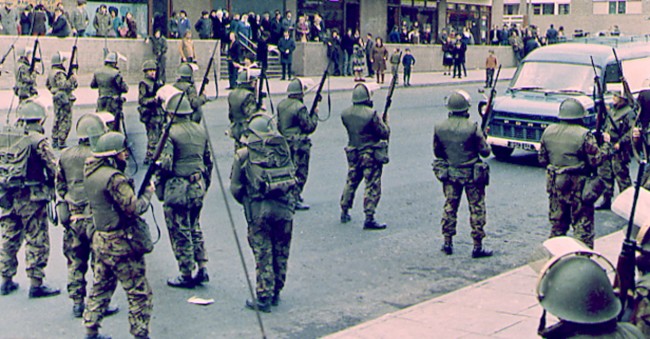 Forum: Do we need a Museum of the Troubles and Peace?
Mon. 24 May at 4.30pm (online via Teams).
In 2018 the questions of whether there should be a dedicated museum addressing the Northern Ireland conflict and peace process, and what form it might include, were debated in the press. Since then a project team has developed plans and sought funding to take forward this initiative under the title 'Museum of the Troubles and Peace' . This forum will give an opportunity to two speakers involved with the proposed museum, project-manager Dr Irene Boada Montagut and Director of the Centre for Public History at QUB Dr Olwen Purdue, to present on the progress of the initiative thus far and its ultimate objectives. This is an open forum, delivered online and open to the public and we welcome all constructive questions, comments and contributions in response to the presentations. To participate, please pre-register via this Eventbrite page before 11am on Monday 24 May, and we will send you a link to join the Teams meeting.
Recording (Youtube)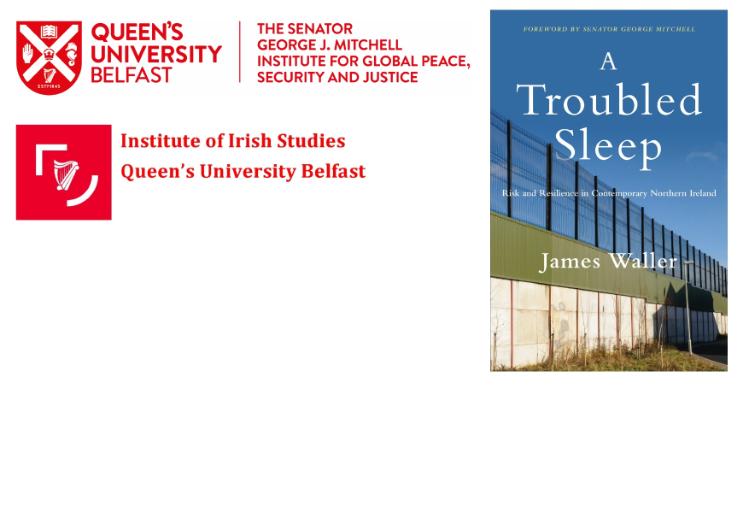 Date: 17/05/2021
Time: 4:30PM - 6:00PM
Location: Online via MS Teams (Click on link for recording)
Category: Workshop / Seminar / Course
Irish Studies Postgraduate Symposium: Digitising Ireland
Has the past year caused you to look to digitised collections for your research? If so, why not join the conversation?
The Institute of Irish Studies at Queen's University, Belfast presents a one-day postgraduate symposium, via Microsoft Teams, on Thursday 13 May 2021. It seeks to explore and promote the use of online collections in PGR Research. Contact Lucy Wray (lwray04@qub.ac.uk)
Register here
Brian Moore at 100 Project
A project to celebrate the centenary of the birth of Brian Moore, led by Dr Alison Garden (QUB) and Professor Sinéad Moynihan (Exeter)
Designed to coincide with the centenary of his birth, Brian Moore at 100 seeks to critically appraise, and thus revive scholarly and public interest in, the work of neglected and important Belfast-born writer, Brian Moore (1921-99). Throughout 2021, we will be organising at series of public-facing and academic events to celebrate, revisit and evaluate Moore's life and career. The project has been generously funded through a British Academy/Leverhulme Trust Small Research Grant. - Launch Event for Brian Moore at 100: Roundtable Discussion (20 Jan. 2021, 6.30) - CFP: Brian Moore in Context (21-23 April 2021)
Project Blog and Events
Partition and the Limits of Irish Commemoration
Prof. Ian McBride (Oxford), ''Partition and the Limits of Irish Commemoration: Reflections on 1921'
Following the keynote lecture, Professor Richard English, Pro-Vice-Chancellor, Queen's University Belfast will moderate a Question and Answer session. Questions can be submitted during the live feed. Event details: Wed, 31 March 2021. 16:00 Welcome and Introduction by Professor Richard English 16:05 Lecture by Professor Ian McBride 16:30 Q and A 16:55 Closing comments by Professor Richard English
RECORDING AVAILABLE HERE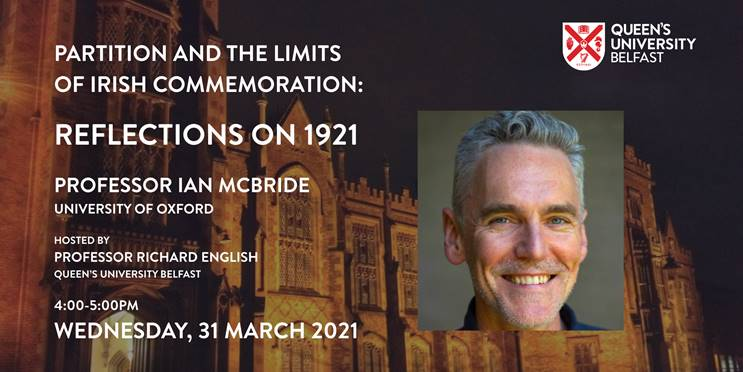 Postgrad Reading Groups
The Reading Group in Irish Studies is open to all interested postgrads (MA and PhD), and is run by the Postgrads.
It meets monthly in term time.

Irish Studies Reading Group
Details to follow
The Troubles Reading Group
Details to follow
‌‌
---