#ComeOutForChange
The annual Pride March took place on Saturday 4 August 2018, PRISM was there for the first time.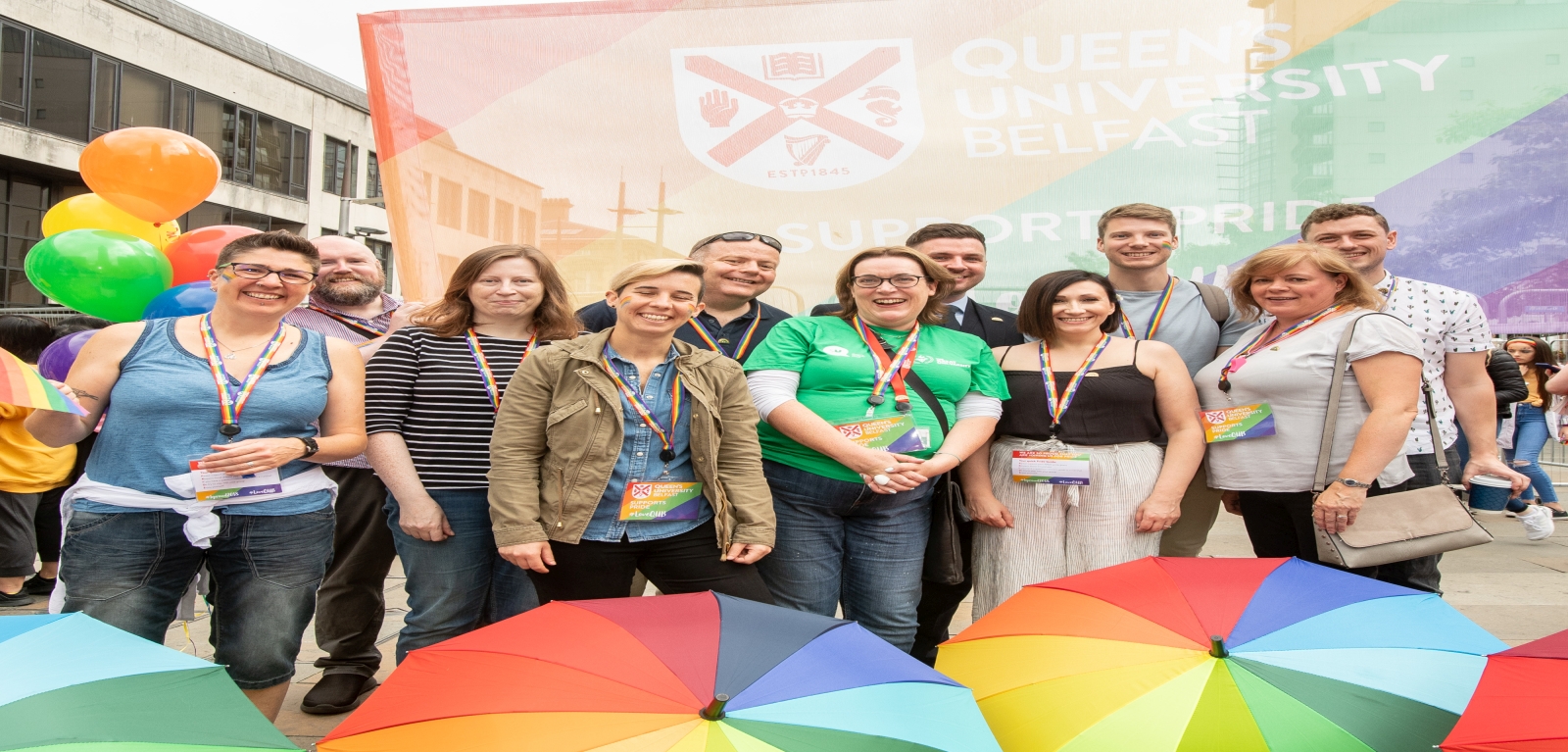 Pride 2018 took place in Belfast on Saturday with PRISM joining the march through the streets. Tens of Thousands attended both to watch and take part.
QUB along with PRISM taking pride of place or 25th place on the march at least. The Parade this year was so big that the original route had to be changed.
It was heartening to see so many from the University joining us this year. Please have a look at our gallery here. Plans for next year are already being made.
Thanks to everyone who made Pride such a memorable day.