University extends All Gender facilities at four sites on campus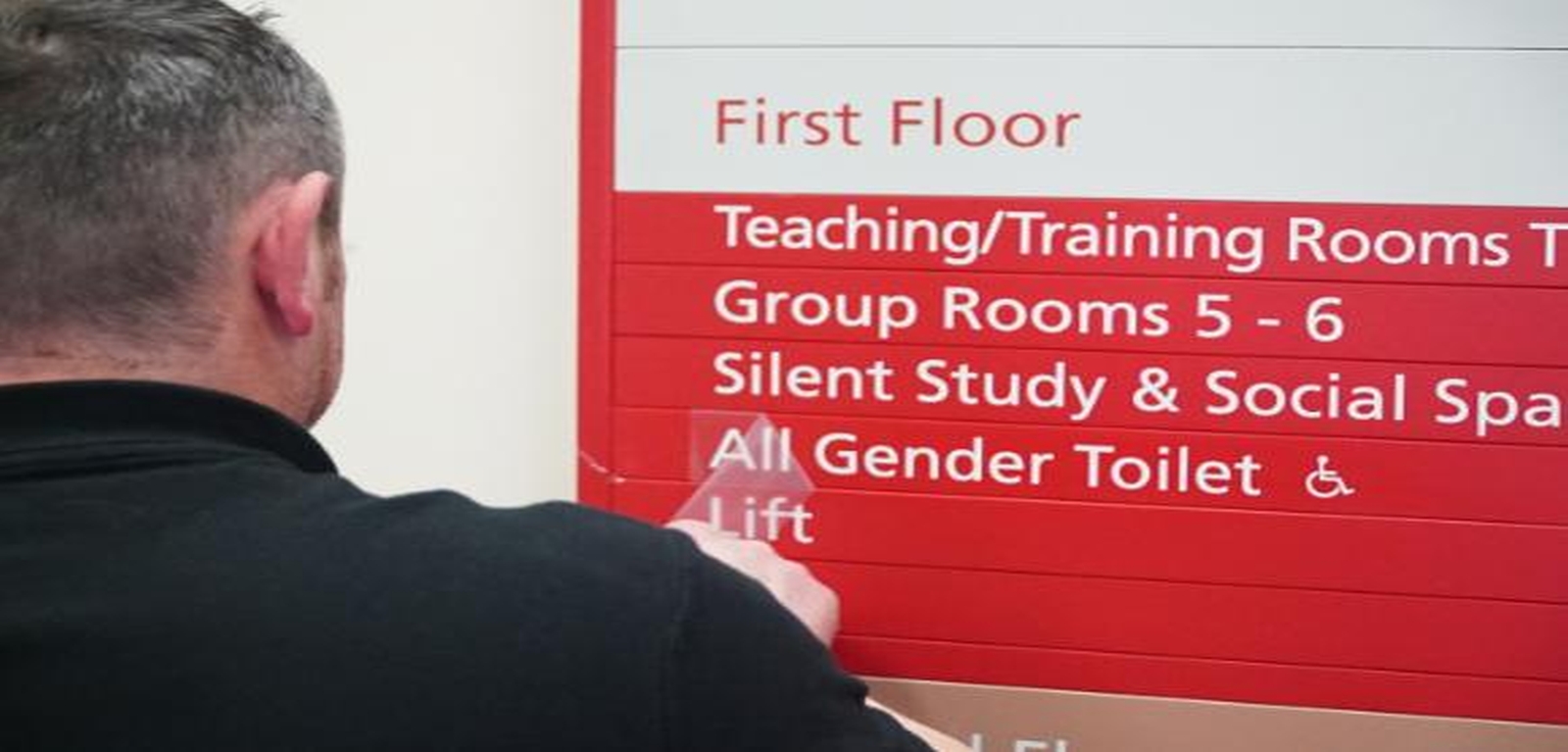 All Gender/Accessible Facilities
We are pleased to report that the University has extended the provision of All Gender/Accessible facilities on campus.
This is line with the University's Trans Equality Policy and its commitment to making the University a safe, inclusive and welcoming environment for all genders.
The new All Gender/Accessible Toilets and Shower are now available in 4 sites (details below) for anyone to use - male, female, and those either considering or transitioning gender.
The majority of the new All Gender Toilets will also be accessible for those with disabilities (please note that separate accessible toilets will be still be available on campus) while new projecting signs will be placed in receptions, lobbies, communal areas and lifts.
The new All Gender/Accessible Toilet facilities will be based at the following locations:
Graduate School (1st floor)
Main Site Tower (from 1st floor to 9th floor)
Peter Froggatt Centre (1st and 3rd floors);
The Administration Building (ground floor).
The All Gender/Accessible Shower facility is located on the Lower Ground Floor of the Main Site Tower.
Prior to this, there were All Gender Toilets in the Students' Union (1) and Main Site Tower (2 on the 8th and 9th floors) only.