New Director for Seamus Heaney Centre
Congratulations to Glenn Patterson who has just been announced as Director of the Seamus Heaney Centre for Poetry.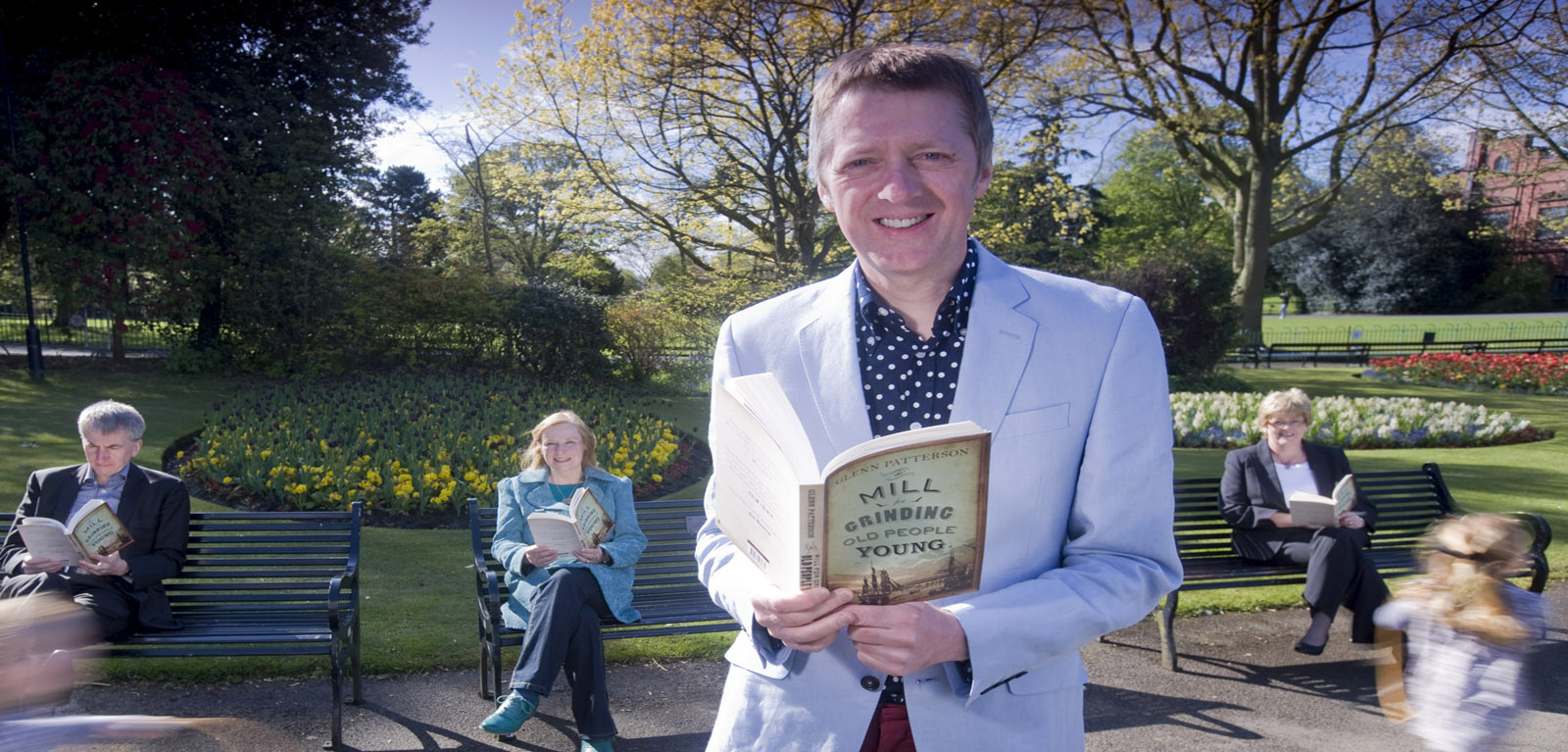 Glenn will replace Professor Fran Brearton, who has steered the Heaney Centre for the past three years.
The author of ten novels and three works of non-fiction, Glenn co-wrote (with Colin Carberry) the film Good Vibrations, which told the story of Troubles-era Belfast music promoter Terri Hooley. The screenplay was nominated for a BAFTA.
A Belfast native, Glenn completed an MA in Creative Writing at the University of East Anglia where he was taught by well-known writers and critics, Malcolm Bradbury and Angela Carter.
As well as writing novels, Glenn's plays and stories have been broadcast on Radio 3 and Radio 4 and his journalism has appeared in the Guardian, Observer, Sunday Times, Independent and the Irish Times. In 2008, he was awarded a Lannan Literary Fellowship.
Before coming to Queen's as writer-in-residence in 1994, Glenn was Creative Writing Fellow at the University of East Anglia and later, writer-in-residence at University College Cork. In 2016, he was Heimbold Visiting Chair of Irish Studies at Villanova University.
He has presented TV documentaries and an arts review show for RTE and is a member of the distinguished Irish arts organisation, Aosdana.
Commenting on his new appointment, Glenn said: "At its opening in 2004, Seamus Heaney described the Centre that carries his name as 'an act of faith in the imaginative and intellectual work that has brought repute and respect to the University'. My job, carrying on from Professor Brearton and before that, Professor Ciaran Carson, is simple – to ensure that the Centre, and the University, continues to keep – and build on – that faith".