Royal Academy of Engineering appointment for Queen's researcher
A Queen's University academic has been awarded a prestigious Research Chair by the Royal Academy of Engineering (RAEng) and Seagate Technology – only the second such RAEng award now held by Queen's.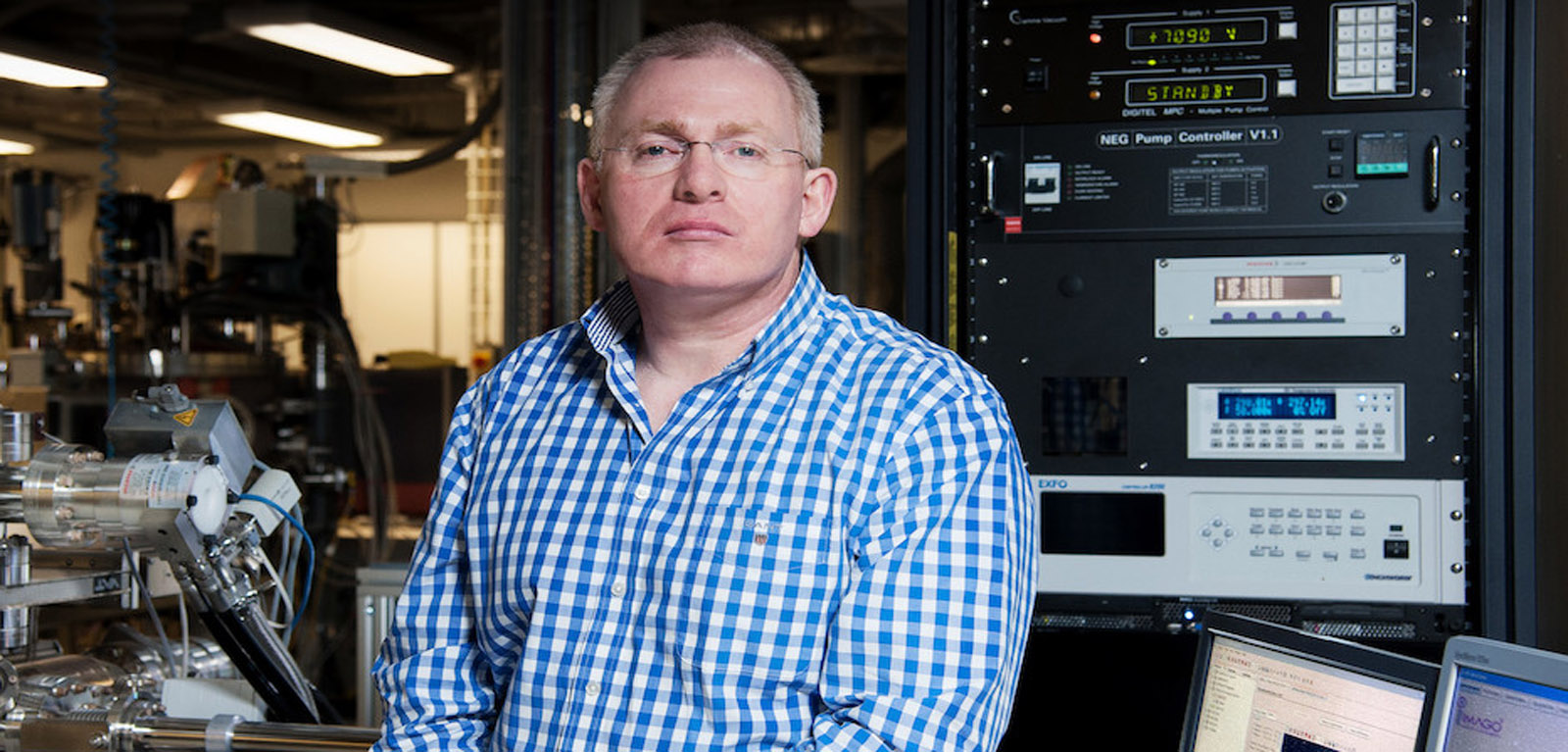 Professor Robert Bowman, Head of the School of Maths and Physics, has been awarded the Seagate Technology/RAEng Research Chair in Advanced Materials for Data Storage.
The five-year position will allow him to devote the majority of his time to his research, which focuses around the ever-increasing need for data storage – at a time when current technology is struggling to meet a demand for increased storage density and the exploration of new paradigms is required to create higher data densities.
Specifically, Professor Bowman has been investigating if 'artificial' materials – not those naturally occurring elements from the Periodic Table or alloys but rather new structures manipulated at the atomic and nanometre level – can be used in the next generation of hard-disk technology.
Speaking about the award, Professor Bowman said: "This is really the culmination of about six years' work going back to the establishment of Ansin with support from Seagate Technology in 2010 and the research on the optical and magnetic properties of these new materials.
"It's a wonderful validation for the work of the PhD students and staff, for our EPSRC Centre for Doctoral Training in Photonic Integration and Advanced Data Storage and for the strong relationships that Queen's has built up with industry and the University's commitment to impact, engagement and employability. Seagate Technology is a global name, one of the biggest players in the Northern Ireland economy and so it's very exciting to be strengthening our partnership with them.
"The focus of the Chair is not just in terms of delivering our research back to Seagate, but the Royal Academy carries such credibility that it should open more doors for us, to explore the possibility of our research being exploited in applications in other sectors in future."
The other RAEng award at Queen's is held by Professor Brian Falzon, Head of the School of Mechanical and Aerospace Engineering. He is the RAEng/Bombardier Research Chair in Composites.