University excels at major awards ceremony
Queen's has won not one, but two key awards at the Responsible Business Awards in Belfast earlier this month.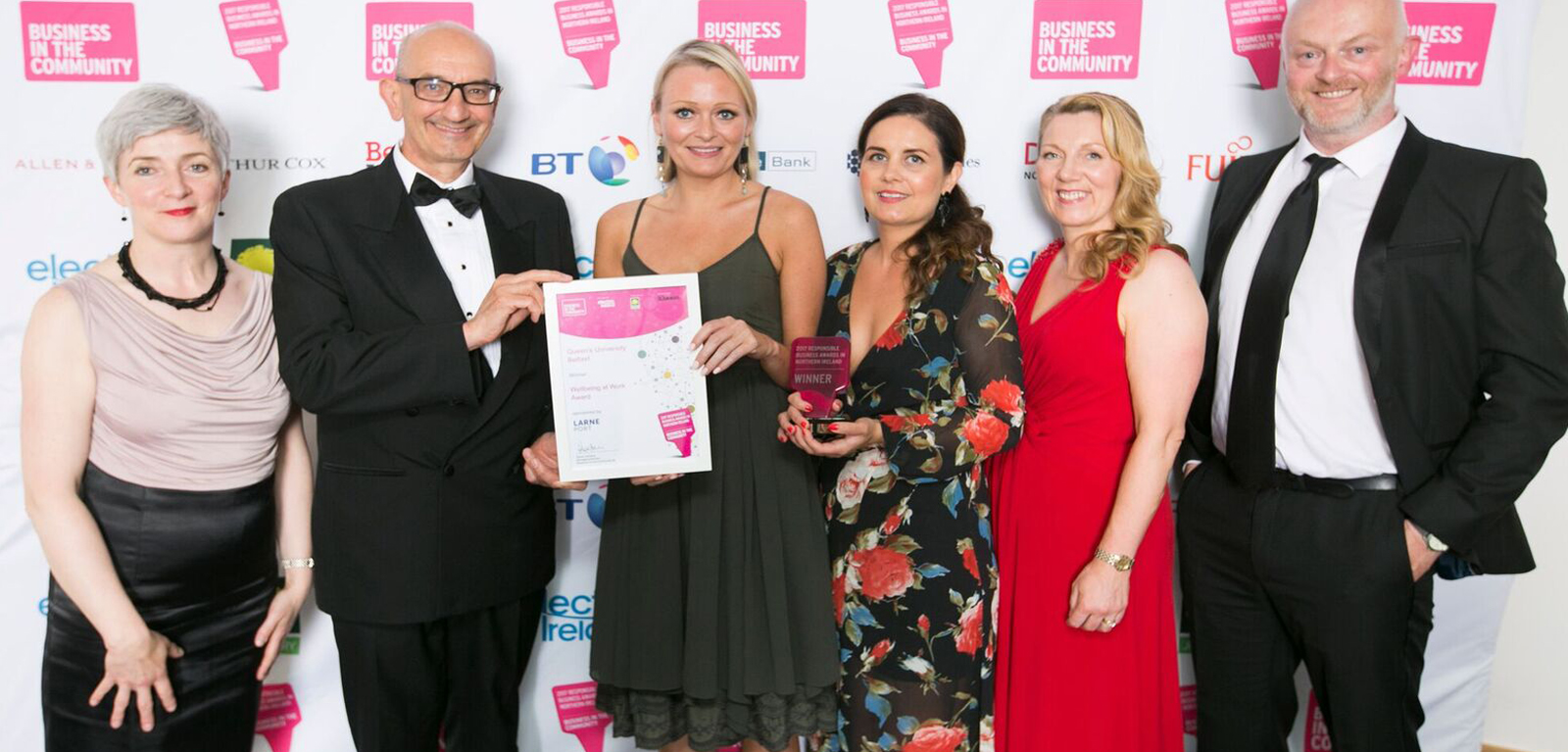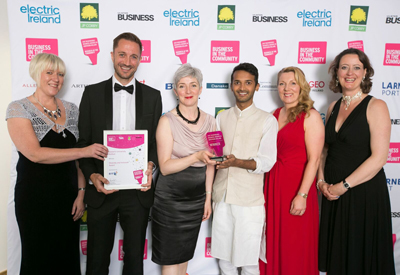 Human Resources won 'Wellbeing at Work' (above) and also the 'Diversity And Inclusion' (right) gongs at the Business in the Community, Responsible Business Awards.
The Wellbeing award was won "for demonstrating excellence in inspiring and supporting their 3,700 employees to prioritise their health and wellbeing, and embrace positive lifestyle choices."
The Diversity award, meanwhile, was for "demonstrating excellence in creating and developing a diverse and inclusive workplace which offers opportunities for all, through its strategic and meaningful approach to diversity and inclusion."
Reflecting on the evening, HR Director Brian Parkes said: "Winning two awards was fantastic recognition of the work done by many people across the University family, but the keynote speaker, Clarke Carlisle's talk was a reminder that mental health still carries an unfair, and unwelcome stigma in the workplace. This is something which my Directorate, and all of us, share a responsibility to tackle head on so that Queen's builds upon its reputation as a safe and supportive environment for everyone."
More than 500 business people gathered at Belfast Waterfront Hall on Thursday 1 June to see Northern Ireland's leading companies recognised for their contributions to their people, the planet and the places where they operate.