"Its people have learned to adapt their lifestyle to suit the river": The living heritage of Majuli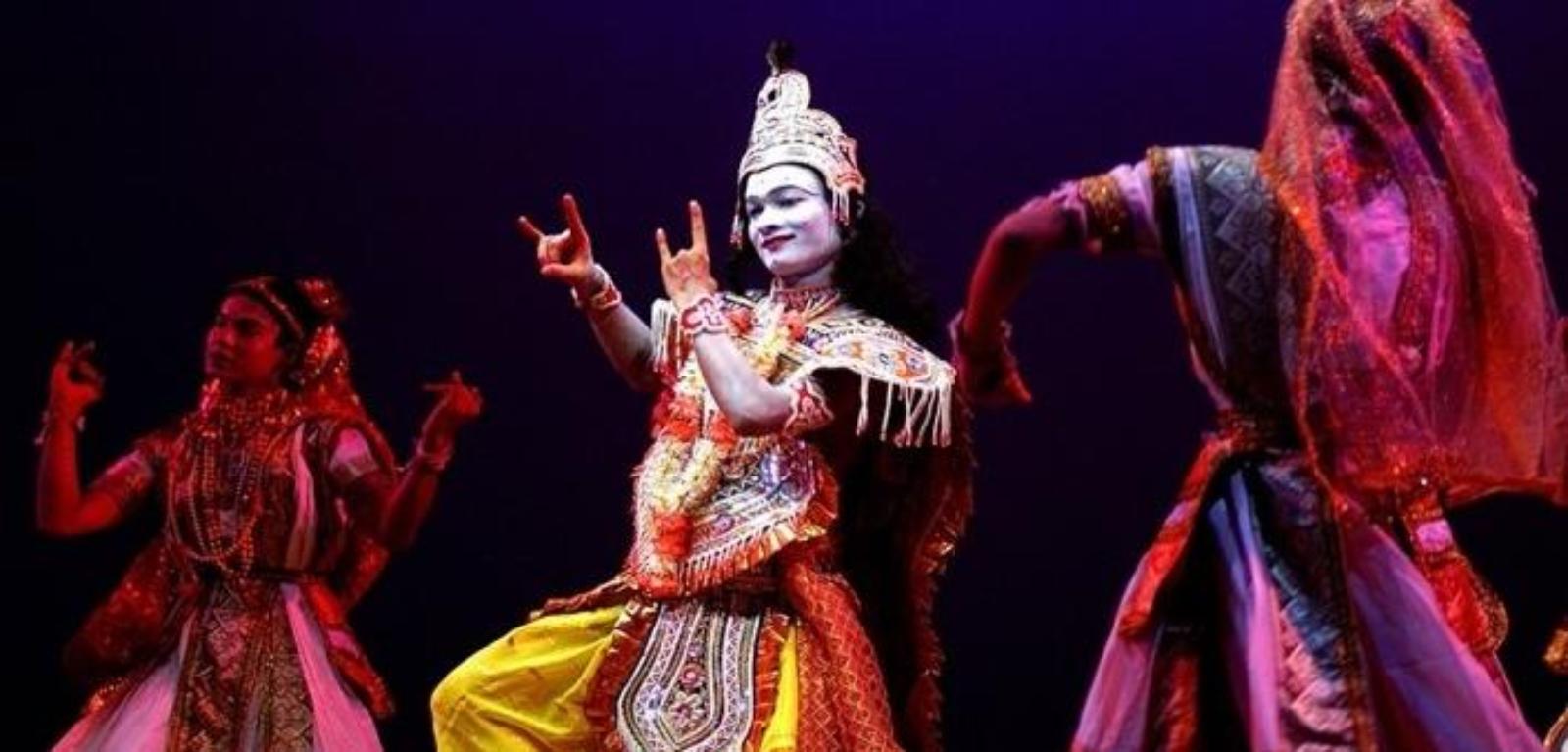 As part of our special blog series, Queen's Voices on COP26, Dr M. Satish Kumar, Senior Lecturer in the School of Natural and Built Environment, reflects on what the world's largest inhabited riverine island can teach us about creating sustainable communities and the importance of cultural heritage to climate solutions.
Embankments have come
The wild floods have receded
Now our children don't know how to swim in the river
While floods have disappeared due to huge embankments,
Our tradition and culture,
Our ability to survive floods
have been diminishing day after the day
It's good not to have floods
But at the same time,
We don't know what to do with the water now
We don't have water buffaloes,
as now we can't take them to water
We don't have access to that river anymore but through floods.1
Changing climate is enforcing new challenges thereby increasing vulnerabilities, multiple and systematic risks on marginal communities in fragile ecological zones. The planetary scale of climate change has resulted in a significant erosion of cultural identity and well-being of communities. At the same time, ecosystems underpinning the well-being of these communities are being threatened and eroded by adverse natural and human induced interventions. Sustainability must be seen in "more humanistic and ecological terms" than ever before (ICOMOS, 2019:7).
Majuli, in the north-east of India, is the world's largest inhabited riverine island with an area today of 520 km2 (approximately similar in size and outline to the UKs' Isle of Man) and a population of 168,000. It lies in the Brahmaputra River- one of the youngest and the largest sediment-loaded rivers in the world, in the remote state of Assam. Majuli has shrunk by half over the last 100 years due to rising flood water levels accelerated due to changing climate regimes and due to morphotectonic activity. In the mid-19th century, Majuli was about 1,200 sq km in area; now it is barely 400 sq km. The island has a very rich culture and history and have managed to engage and deal with changes imposed by climate change.
Its people have learned to adapt their lifestyle to suit the river, building their houses on stilts and moving when required.
There used to be around 70 monasteries called 'Sattras' in Majuli but due to the shrinking of the island, there are now only 22 in existence and under constant threat. Mainly built on the higher stable areas of the island, the Sattras are believed to have been in existence since the mid-17th century and so have weathered over 400 years of devastating floods and earthquakes and have relocated from their original sites many times over in the past.
The symbiotic relationship between the hidden heritage and its response to recurrent changes to climate regimen in Majuli provided insights that would have otherwise been lost to folklores of the past. The key issue of displacement, of being uprooted from all that was valuable and familiar remained a constant for the islanders. Spending time on numerous occasions in the island provided insights to the energy, commitment, beauty, and elegance of the people of Majuli. The existence of such a living culture and heritage reiterated the challenges of preservation and conservation of both tangible and intangible heritage in the wake of catastrophic impact from global warming. The management of the cultural landscape of Majuli is guided by a deep appreciation of its heritage, thereby ensuring that traditional ecological knowledge systems are repeatedly invoked to deal with contingencies imposed by climate change and resultant annual floods.
The visual documentation of Majuli island provided us with further insights into the scope for preservation and conservation of unique organic Samuguri Mask Making tradition, Vernacular Architecture, Apsara Dance forms and traditional forms of Boat constructions, etc. related to the ideas of a local 17th century saint Srimanta Shankaradeva. He advocated the ecologically balanced doctrine of sustainable development and the use of natural resources without exploitation as a response to the natural conditions of the region. The inhabitants of Majuli have since built their economic, social, and cultural traditions around these natural settings and continues to carry the legacy of its Living Traditions.
The project also brought home the challenges faced by minority indigenous inhabitants in the island e.g., Mishims, Deoris, etc. Their lifestyle is undergoing significant transformation due to climate change and measures put in place to prevent floods. This is critical in that with reinforced embankments and preventive flood control measures, these communities are gradually losing their traditional ability to deal with floods. They mentioned that they have no further use of traditional boats as a means of transport, and most have sold them off as they are secure for now. They do not support water buffalo as livestock because they no longer have access to the river with massive embankments all around, which has cut them off from accessing their river.
Any future attempts to secure COP26 targets will require dismantling the barriers and hierarchies that exist in providing full recognition of the cultural interface to climate action across the world. Cultural heritage continues to contribute to climate solutions around issues of adaptation, resilience, mitigation, and preparedness against multiple and systematic risks that confront humanity. Indeed, the role of common geographies and ecosystems is critical in the mapping of risk profiles and opportunities to help break through intransigent political and cultural impasse which remains a constant.
The message is that for communities to remain connected to the places they value, there is a need to ensure that the urgency of meeting COP26 targets, of protecting and restoring ecosystems now is the only way forward towards securing a sustainable future for all. Allow the nature to reclaim its territory and let communities take responsibility for their habitats.2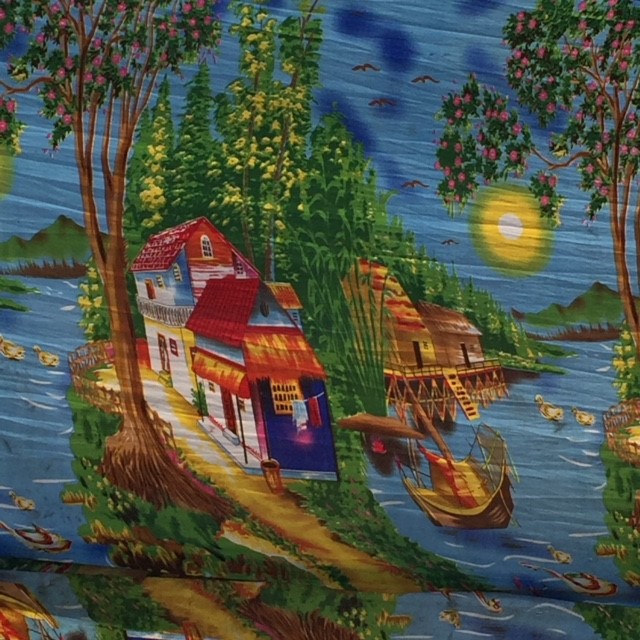 Indigenous perceptions of their lifeworld in Majuli.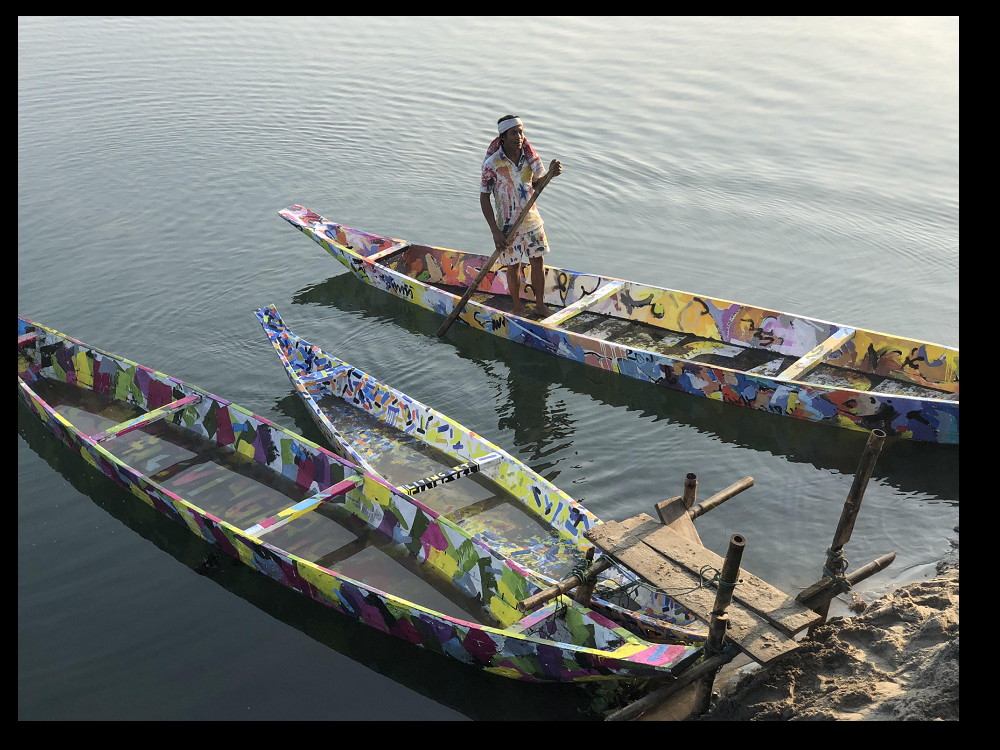 Raising Awareness of Zero- Carbon initiatives in Majuli. Photo credit: Dr. M. Satish Kumar/NBE-Geography/QUB.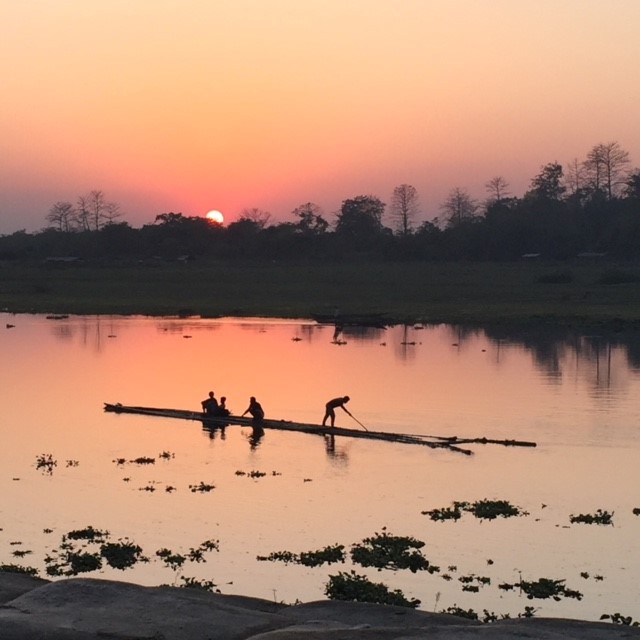 Fragile Ecological Space of Majuli. Photo credit: Dr. M. Satish Kumar/NBE-Geography/QUB.
1 Kumar, M.S. (2017) (2018): Climate Change and Hidden Heritage: Lessons from Majuli. Queen's University Belfast. Available at https://youtu.be/7JNQKDCTc-U (Grateful to Minal Sagare, for the translation- Climate Change and Learnings from Traditional Land-Water Practices of Majuli Island, Assam, 2021, INTACH-Mimeo.)
2 The Blog is based on projects under UKRI/GCRF – "Climate Change and Hidden Heritage: Lessons from Majuli" (2017); "Transforming Heritage – An International Workshop for Enhancing UK-South Asia Networks" 92017); "Role of Heritage in Zero Carbon Footprint: Majuli" (2018-19).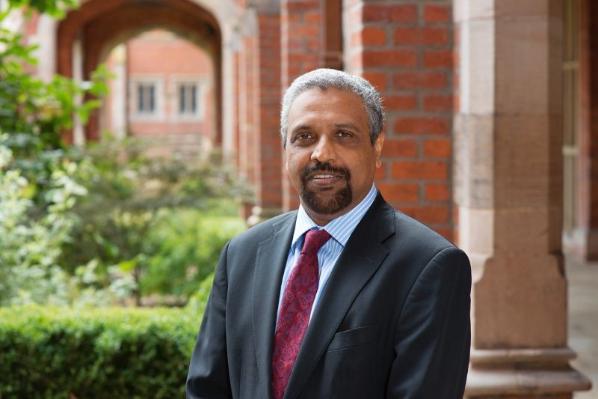 Dr M. Satish Kumar, Senior Lecturer
School of Natural and Built Environment
View Profile