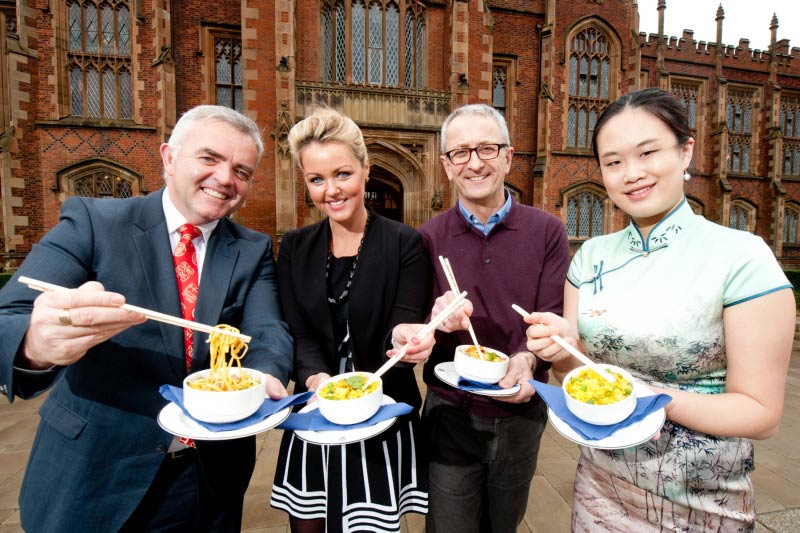 Staff Gateway
Campus Life
Want to know what's on offer across campus for staff? This section contains useful links about various aspects of campus life.
Eating and Shopping
Queen's Easy Pay (See 'Flexible Hospitality') – Use your staff card to pay at catering outlets
Campus Food and Drink – Where to eat and how to order delivered catering
Welcome Centre – Range of gifts on offer. 10% staff discount available
Students' Union
Translink Smart Card – Top-up facility in the Students' Union reception
Campus Food and Drink Markets – Regular Food markets on campus, promoting local producers
Health and Active Lifestyles
Queen's Sport – Range of programmes and classes, including Adult Activity Programme and Queen's Parkrun. Staff membership rates available
Staff Wellbeing – Activities and events to support health and wellbeing, including Couch 2 5k and Pedometer Challenge
Sustainable Campus
Sustainable Travel – initiatives to encourage you to leave the car at home, including Cycle+ Scheme, Belfast Bikes, and Carshare Club
Recycling – your A-Z Guide to recycling on campus
Green at Queen's – get involved in helping to reduce our environmental impact
Perks and Benefits
Perks Directory – Employee benefit programme with over 1,500 discounts of up to 50%
Library Membership – Staff are automatic members of the Library at Queen's
For full details of the Total Reward package for staff, visit the People and Culture Directorate website.
Culture and Learning
Queen's Film Theatre – Independent film theatre on campus. Staff ticket price available
Naughton Gallery – Contemporary Art Gallery on the first floor of the Lanyon Building
Lunchtime Recitals – Series of lunchtime recitals and concerts from the School of Arts, English and Languages, part of the School's overall events listing
The Brian Friel Theatre – 120-seat studio theatre on campus
Open Learning Programme – Staff concession available
Networking
Women's Common Room Club – open to Queen's staff and partners, and graduates. Includes a Book Club; Gardening Group; and Experimental Cookery Club
Carers Network – provides working carers with the opportunity to come together and share experiences, discuss issues, ask questions and arrange informal meet ups
PRISM LGBT+ Staff Network