EBEC
Marilena's personal experience of the EBEC conference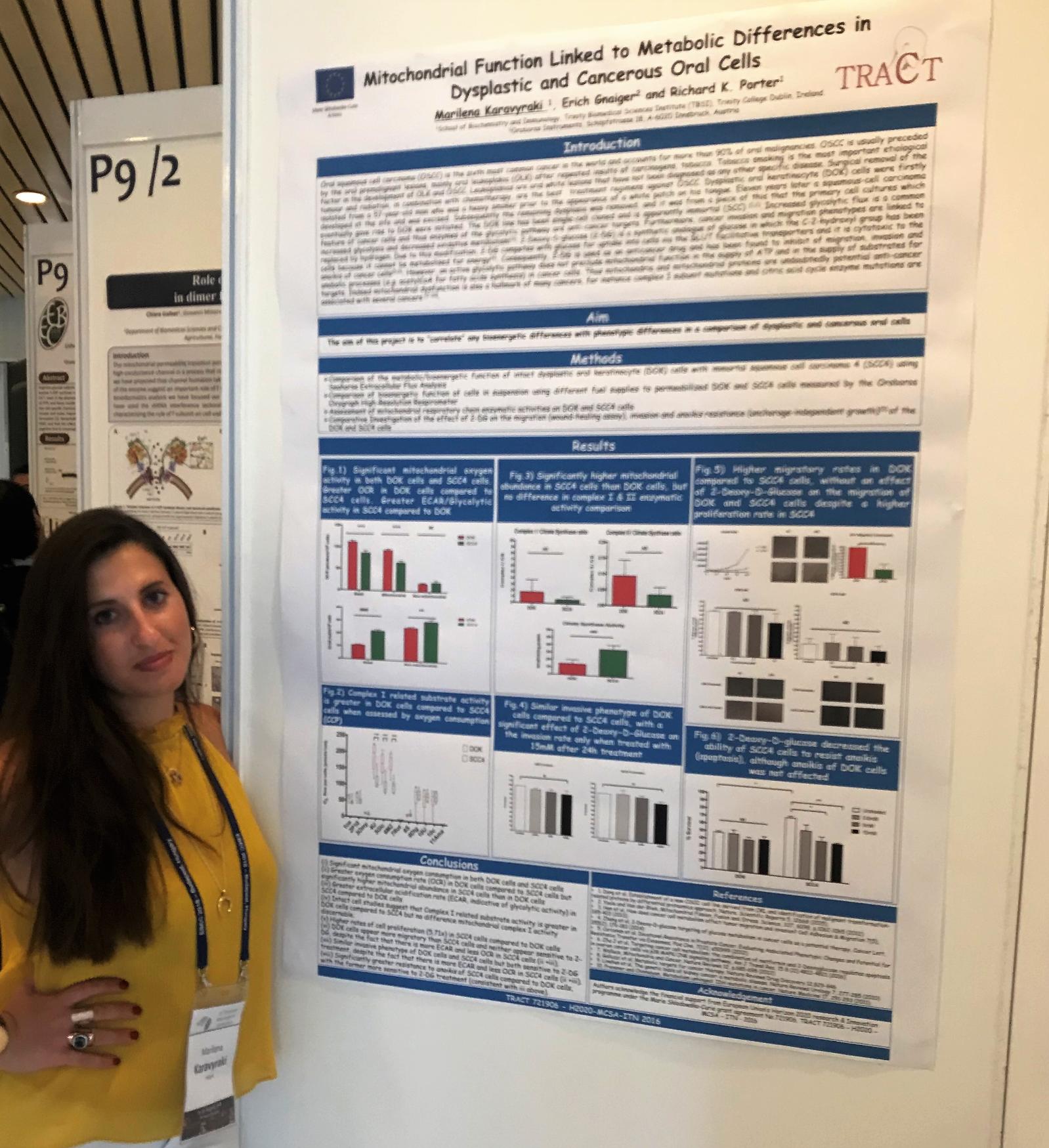 The 20th European Bioenergetics Conference took place in the beautiful Budapest, from the 25th-30th August 2018.
Researchers participated in the conference from all around the world: Germany, the USA, Italy, Spain, Canada, China, Mexico, Japan, Finland, the United Kingdom, Russia, and Ireland, to name just a few! This was made up of PhD students, Postdoctoral Researchers, and distinguished Professors in the field of bioenergetics. This made the conference very interesting, and gave me the opportunity to expand my knowledge on core bioenergetics as well as cancer bioenergetics, and also enabled me to meet with top class scientists such as David G. Nicholls, Douglas C.Wallace and many others.
Over the week, presentations focused on different areas, including: mitochondria and cancer, bioenergetics of cancer, mitochondrial structure, physiology and motility, transport and metabolism, variability of mitochondrial functions and pathologies, macromolecular structure and function, bioenergetics: disease and health, bioenergetics of CNS diseases, mitochondrial physiology and signaling (Richard. K. Porter was chairperson in this session). Along with other participants I had the opportunity to present a poster on my project on oral cancer.
Apart from the learning opportunities, a beautiful private organ concert in St Stephen's Basilica was organised for all the participants of the 20th EBEC by the hosts László Tretter and László Zimányi. They also organised a gala dinner on a boat on the Danube, where all scientists could discuss and exchange ideas about their research while admiring Budapest by night.
In my view this conference was very unique, and was one of the most interesting conferences that I have ever attended. Not only did I broaden my mind on the field of bioenergetics, but I also had the chance to disseminate the latest findings of my project on oral cancer, which was a fantastic experience for me!
ESR 11 Marilena Karavyraki