GP Clinical Placement Alliance Webinar "Remote Teaching"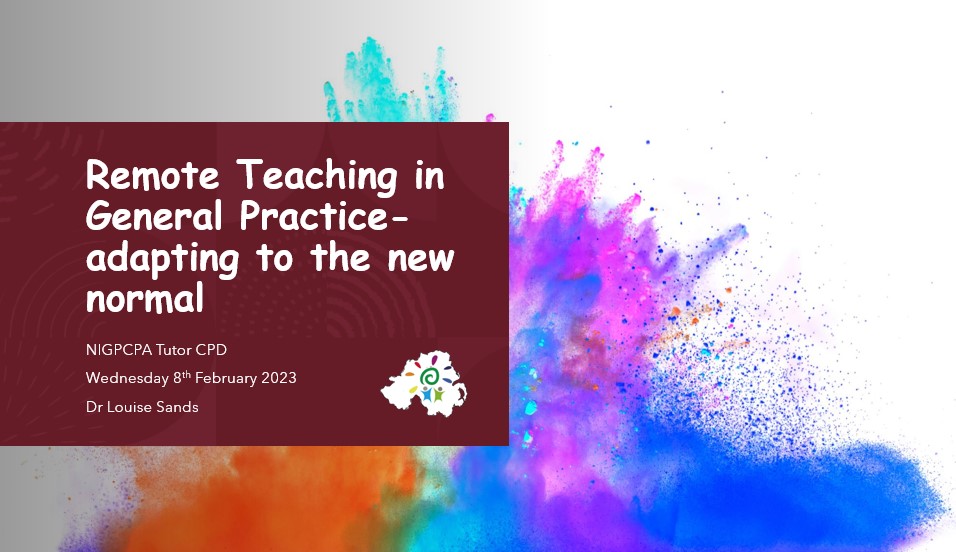 Our second educational webinar took place on 8th February 2023.
It was open to all those interested in medical education, be it undergraduate or postgraduate.
Dr Louise Sands delivered an excellent short presentation on "Remote Teaching and how we have adapted in primary care."
We also heard firsthand from Dr Christopher Dorman, Dr Miriam Dolan and Dr Jim McMullan on their experience of teaching using telephone, video and in small group settings
You can watch the webinar HERE
You can view the presentation here Remote Teaching in General practice - adapting to the new normal
You can find lots of useful information on our Resources section of this website, including using ZOOM and remote consulting.
You can also watch our first webinar on "Delivering feedback" Here
You can view the ppt presentation Giving Feedback ppt 091122
Watch out for further webinars on our events page
Password for the videos is the same as for the GPNI website. If you need the password email louise.sands@qub.ac.uk