Please click on the individual black TAB menu headings above to find specific curriculum updates (such as tutor meetings), ZOOM and remote consulting resources and other useful content.
Wi-Fi access in General Practice
Did you know that there is now free access to Government wi-fi in all GP Practices?
Studnets will have been advised how to register to use it but you can find all the information at this link
Accessing Government Wi-fi in General Practice
Medical Students and Home Visiting
We have created a Home Visit guidance document for practices which may be helpful when considering how best to involve medical students in this activity.
Medical Students Home Visit Guidance
Launch of MyProgress App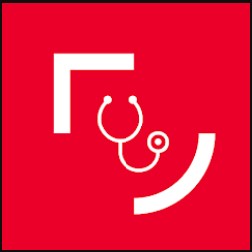 MyProgress is the new Queen's University Belfast's practice assessment and on-the-job learning app which allows medical students to easily record feedback, reflections and learning in practice. Students can access all their current forms and sync to their device. It is already used by both Ulster University Medical school and NI Nursing Schools. This replaces the eLogbooks for Years 3 and 4 and also the NHS ePortfolio (which students also had to complete separately).
To access, each user will be enrolled through QUB. GP Tutors will be provided with guidance for the specific year group they will be assessing. An overview of the App will be given at the annual tutor meeting in September 2023.
A short video is available here MyProgress tutor introductory video
Signing off Year 4 GP Placement on MyProgress
You can access more information at this link
Signing off Year 4 pillar GP placement
Get in touch!
We are keen to hear from GP tutors as to what resources they need to help them develop in this role. We have listened to feedback from your CP2A self review forms and included some resources as a direct result of that. If you have teaching resources or ideas that you would be happy to share, then please email louise.sands@qub.a.cuk. Please also email if you are looking for a specific resource and we will endeavour to provide it.
An excellent Resource for all GP Tutors is "Learning General Practice"
Learning General Practice - A digital textbook