GP Clinical Placement Alliance webinar "Delivering Feedback"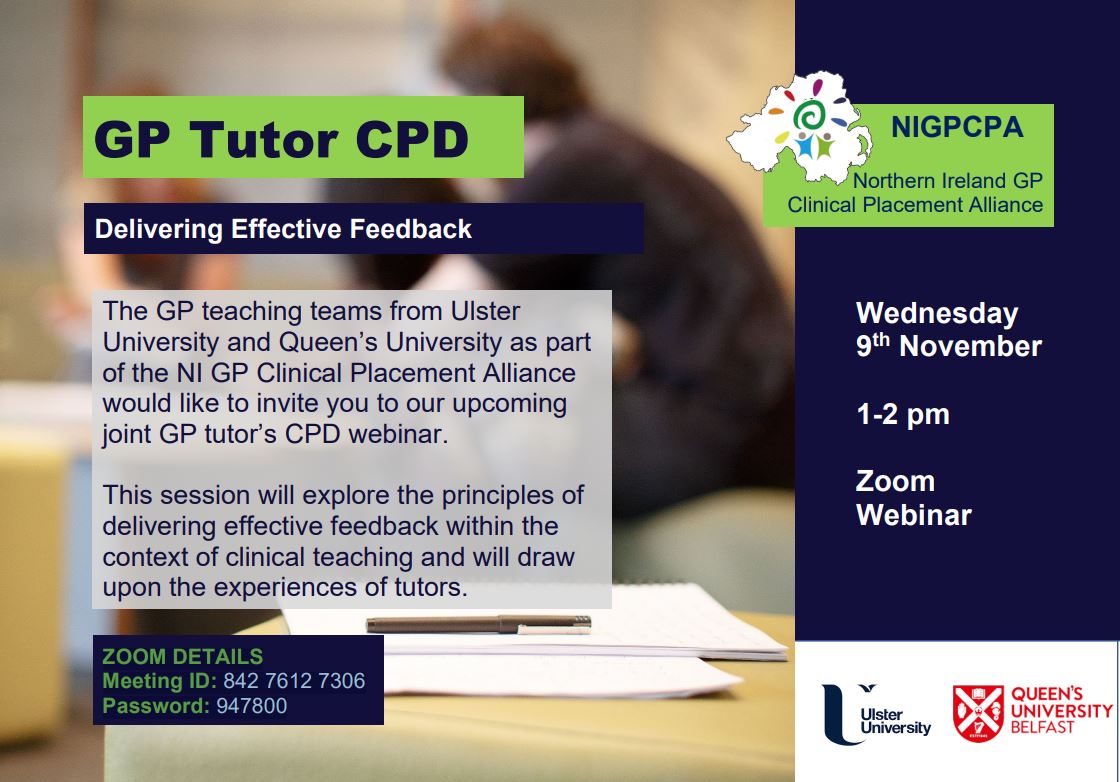 The 2 medical schools were delighted to host our first joint educational webinar on Wednesday 9th November. It was open to all those interested in medical education, be it undergraduate or postgraduate.
Dr Simon O'Hagan delivered an excellent short presentation on "Delivering feedback."
We also heard firsthand from Dr Allen McKay and Dr Michael Crawford as to how they provide feedback during a busy day in practice.
You can watch the webinar Here
You can view the ppt presentation Giving Feedback ppt 091122
Watch out for our next session in Spring 2023