Robin Harland Prize 2021 and 2022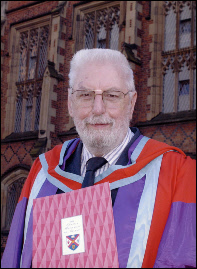 The Robin Harland Prize is awarded annually to a GP in Northern Ireland. You can read more at this link Robin Harland Awards
Dr Robin Harland OBE contributed greatly to the University both in his role as Senior Medical Officer for over 20 years as well as a member of Senate. The award was set up in his memory in recognition of his contribution to the University following his death in 2012.
Queen's 4th year medical students nominate a GP Tutor for the Robin Harland Prize for Excellence in Teaching. From 2022, to reflect the expansion of GP teaching in year 5, students from both year groups can now nominate a GP tutor for the award
Due to Covid we werent able to present the 2021 award in person, so both our 2021 and 2022 winners got their awards last week.
2021 Dr Miriam Dolan (pictured below with Prof Nigel Hart)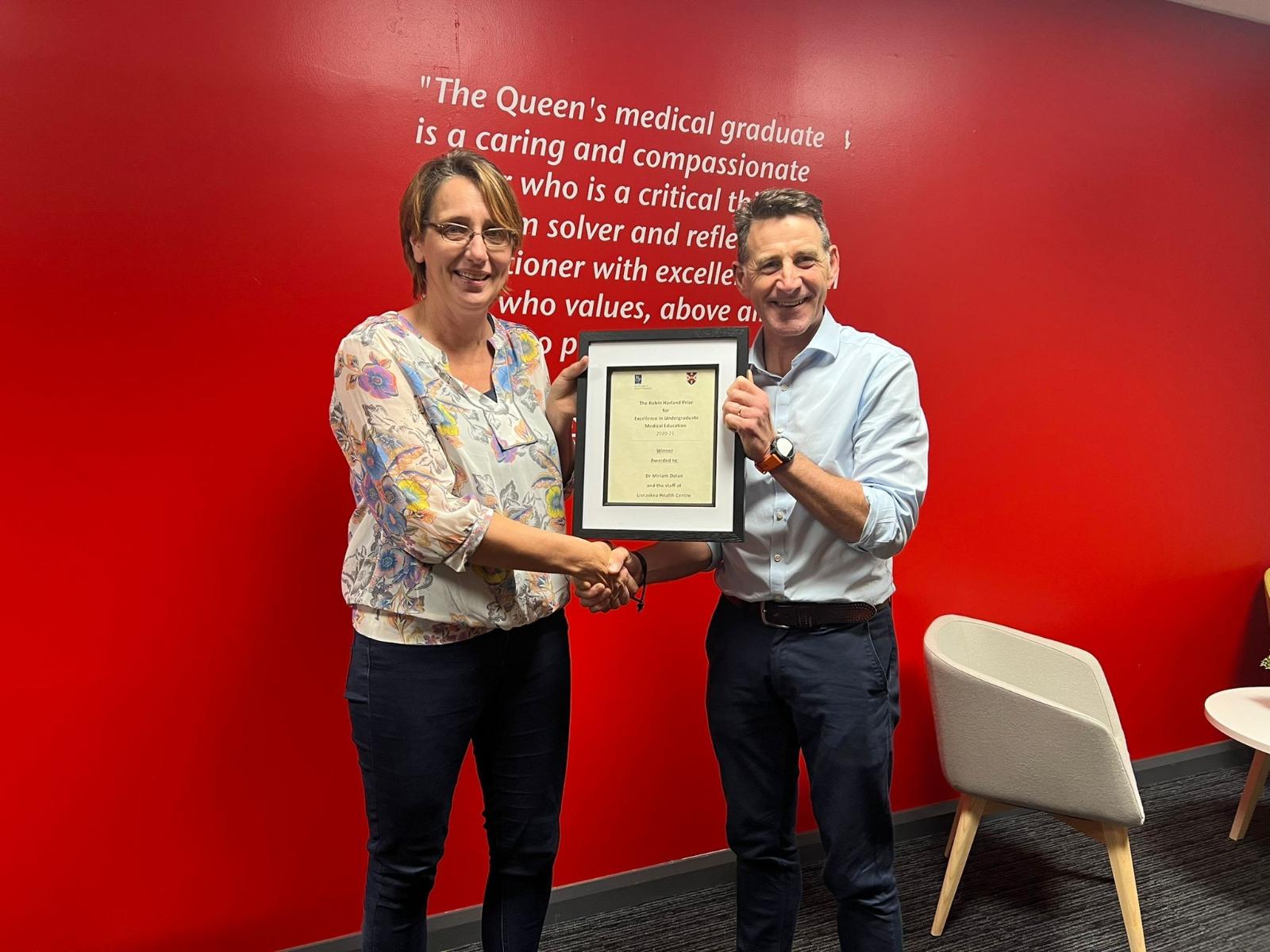 Runner up : Dr Karen Poland
2022 Dr Tinekea McFearon (pictured below with Dr Jim McMullan)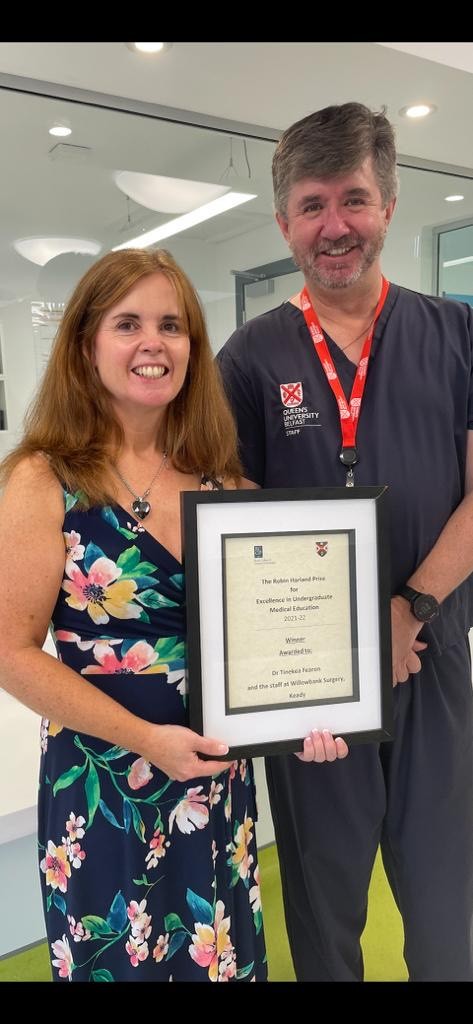 Runners up : Dr Chris Sloan/ Dr Sheila Gunn