Update on Year 3 GP module 22-23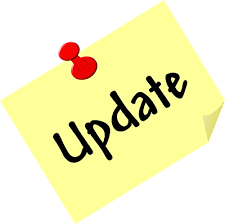 As the GP community is under so much pressure at the moment, we are working with reduced capacity and have therefore taken the decision to reduce the length of placement for each group of 6 students to 6 weeks so that we give all students some GP time but not as much as was initially envisioned. The placement will now involve taking up to a maximum of 2 groups for 6 weeks rather than 1 group for 12 weeks.
Information and Training Sessions:
We will be holding an informal online information session/ Q&A on Tues 28th June 1-2pm
There will be a formal, SUMDE-remunerated training session for all Year 3 GP Tutors on Wed 31st August 2-4pm
If you wish to join either session but have not received the ZOOM link then please email gpadmin@qub.ac.uk
You can still express an interest in hosting year 3 students in 2022-23. Please complete the very short form at the link below
Form to register interest in taking year 3 student in 2022-23
In the booklet below, you will find a brief overview of the original plan for the Year 3 GP course, how it fits in with the rest of our GP curriculum, and the training and funding opportunities available for practices who take part.
Essentials to know about the new course:-
It will be a combination of triage and face to face consulting with a GP tutor, self-directed case-based discussions and centrally delivered teaching sessions
The emphasis is on primary-secondary care interface
It will be building on Family Medicine to explore foundations and practice of primary care medicine
It will prepare students for immersive Year 4 and 5 GP experience
Booklet Year 3 General Practice Placement 2022-23