Additional Accommodation Needs? No problem!
Would you like to live in uni halls but you're concerned about accessibility? Law Student James has had his room adapted to suit his needs and loved his time in Elms BT9, here's his experience...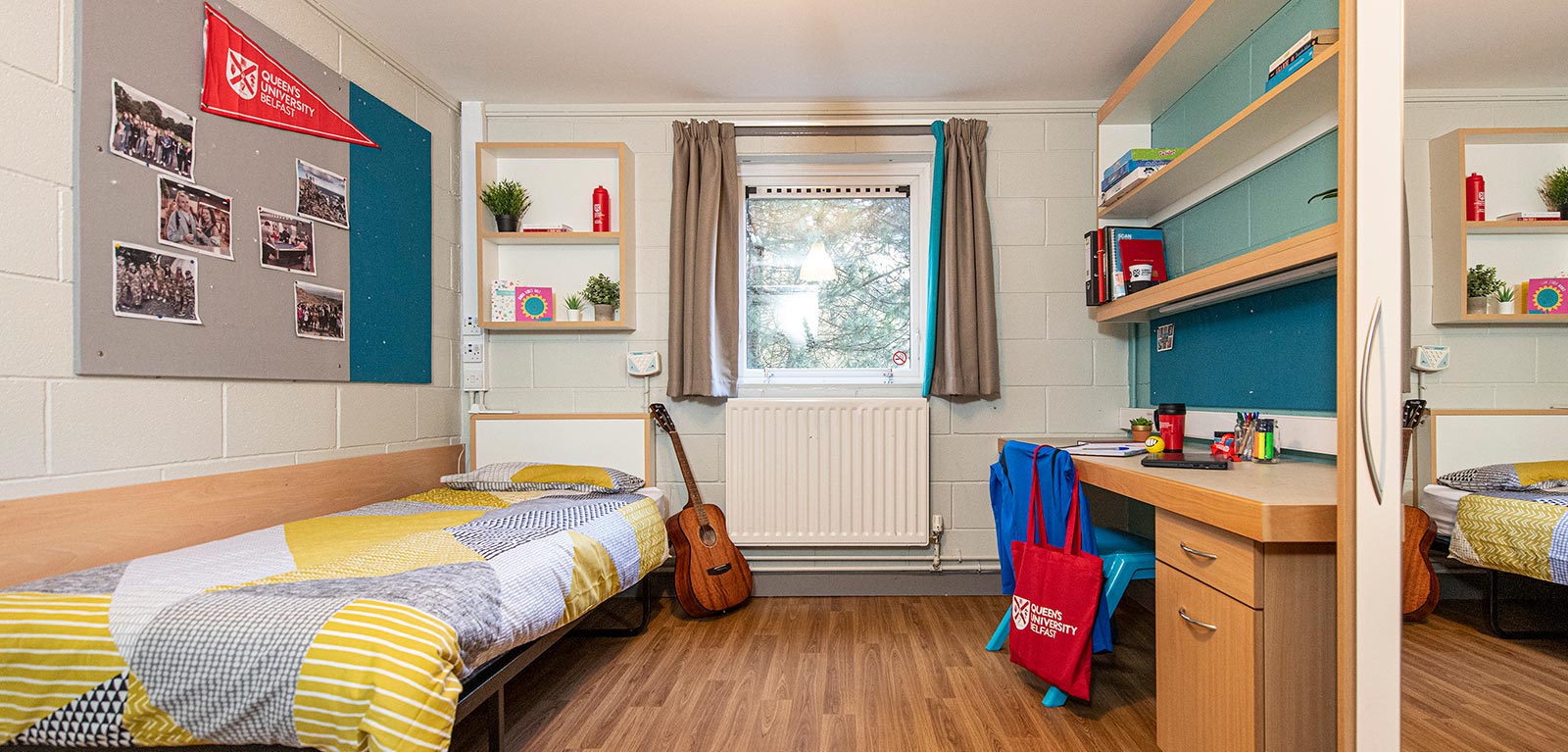 Hi James, tell me about yourself!
Hello, my name is James and I am registered with Disability Services because I have an undiagnosed form of dwarfism so I am of very small stature. It comes with complications such as a missing right hand, dislocated hips and foot deformities. In 2017, I was further diagnosed with scoliosis. As you can imagine, the practicalities of daily living can be challenging for me but the impact of disability services has been invaluable in helping me make the transition from school to university life.
Why did you choose Queen's Accommodation as a student with additional needs?
After finishing seven years of high school I was worried about moving far away and living independently but I wanted to make new friends. I was also apprehensive about sorting out a room which would be adapted for all my needs and putting a system in place where I could get to the law school building because I have mobility problems. Thankfully, I chose Queen's Accommodation because I knew they would be able to help me get a parking space at my accommodation at Elms and outside the law building whilst giving me a fully adapted room.
How have you been supported or how have things been adapted for you?
Initially, I noted on my UCAS form when applying to Queen's that I had a few problems then met with Janet, my disability officer, virtually over Teams before discussing the support I would need. I then met Janet in the law school and we decided I would need accessible rooms and teaching venues, flexibility with deadlines for assignments, disability related absences, consideration for oral presentations, specialist furniture and a parking permit.
Whilst at the law school I also met with Estates and the Disability Adviser from the School of Law to ensure all doors and seating were suitable. It was agreed at this stage that all tutorials would be held in the same room.
What makes your room suitable for you or why is it comfortable?
I also met with Accommodation to discuss changes that may be needed there. This was an easy and seamless process which eradicated any anxiety I had about moving to Belfast.
I live on a floor with other students who have similar struggles to myself so I always feel supported. When I was applying for accommodation I selected BT9 and an en-suite bedroom and noted I had a disability and would need a parking permit.
In the kitchen there is a lowered bench with a sink and hobs to cook on whilst in my room I have a special chair which is height adjustable and an en-suite bathroom. In the bathroom I have a lowered mirror, shower, sink and a step to help me access the toilet. Everything I need has been adapted and shaped to suit me and make me feel as comfortable as possible. I would honestly call it my home away from home.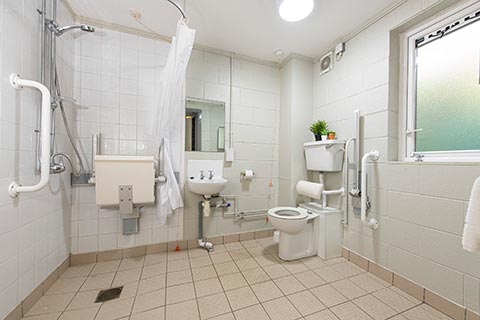 Accessible bathroom at Elms BT9
Tell us about your university experience as a student with additional needs
Entering my third year of law, I have had a brilliant experience at university. Although I started my degree during Covid-19 I was still able to make friends for life in Elms when the restrictions eased. I find it easy to get to my classes as I have an adapted car and can park outside the law building. Thankfully, all my classes are in the one building so they are easy to access.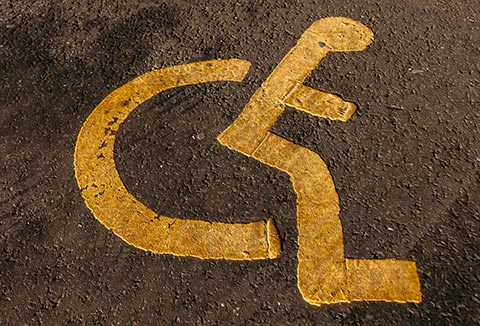 I also have a library assistant therefore going to the library to study is not an issue. Overall, I have had a great time.
How have you found the Accommodation staff?
The Accommodation staff were extremely helpful when I was moving into Elms BT9 before starting first year. I had several meetings with the staff where they would show me my room and ensure that the adaptions they were going to make were suitable for my needs.
They did this by asking me questions about what I would need to live comfortably and measuring me when necessary so they could build the exact specifications of, for example, the sink and mirror. They also allowed me to bring the special chair to my room which I need to reach my desk.
The security team at Elms have always been there for me if I have any trouble, they always look after me and I feel very safe in Elms.
Find out more
How do I register with Disability Services?
Campus Accessibility - Visit the AccessAble Website
James Stockdale

Law | Undergraduate Student | NI

My Name is James and I lived in Elms Accessible Accommodation.