Registration with Disability Services is completed by attending a Face-to-Face or Microsoft Teams appointment, or in some cases, reasonable adjustments can be recommended from a Desktop Assessment. A Desktop Assessment means that you do not have to attend a registration appointment either in person or online; instead your Disability Officer makes recommendations for appropriate reasonable adjustments based on the medical evidence you have provided During an online or face-to-face registration appointment with Disability Services a Disability Officer will recommend appropriate reasonable adjustments for you in the academic environment (in-course support) e.g. exam support. Your Disability Officer will discuss with you and consider what support you found beneficial in the past and assess the information contained in your medical evidence.
The supports and reasonable adjustments that are recommended for you will be outlined on an Individual Student Support Agreement (ISSA). ISSAs will be sent to Academic Schools in the University via a secure system (SharePoint). You will receive a copy of your ISSA too. Those who are registered using a Desktop Assessment will be sent a copy of the ISSA prior to it being uploaded to their school of study to ensure that their needs have been met and to provide an opportunity to feedback about proposed support.
After receiving the Individual Student Support Agreement, it is the responsibility of your School to ensure that the recommended academic adjustments are implemented and shared with other Schools if necessary.
Please note: Students who are returning to study a postgraduate course and who were previously registered with Disability Services need to re-register as support does not automatically roll over to a new course.
We currently provide support to students with a wide range of disabilities, including:
Physical and mobility difficulties
Visual impairments
Hearing impairments
Medical conditions
Specific learning difficulties e.g. dyslexia
Mental health difficulties
Autistic Spectrum Conditions
The nature and type of support available varies and will be tailored to meet your individual requirements, but may include the following:
Arranging in-course support including: lectures notes in advance; flexibility with deadlines; exam support; extended short-term library loans etc.
Assisting with your application for Disabled Students' Allowances (DSA) or other funded support. (Please see more information below).
Liaising with School staff to ensure that they are aware of your specific support requirements.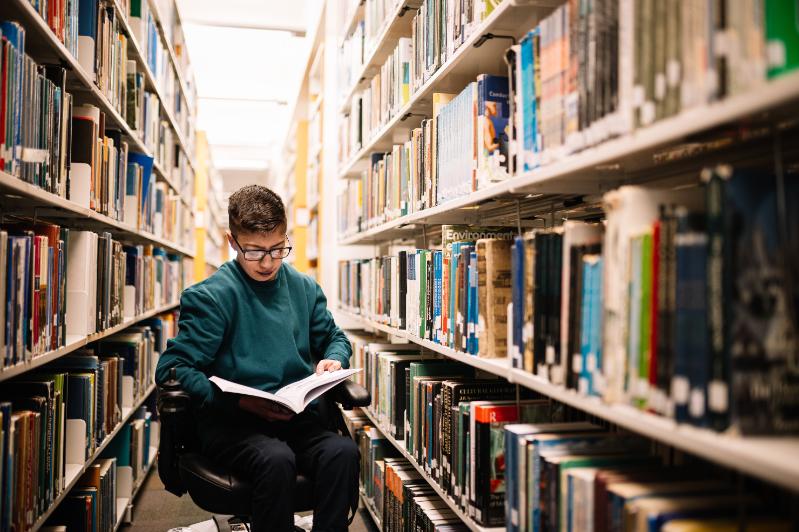 In-course support (including exam support)
What kind of support is available during my course?
There are a range of in-course supports available for students.
Click 'Read More' to find out more.
'In-Course' Support
These are supports or reasonable adjustments that you may require within the teaching and learning environment. The support that is recommended will be tailored to meet your individual needs and will depend on your medical evidence and the type of course you are studying. Support will be discussed and agreed with you at your registration appointment with a Disability Officer and will be communicated to your Academic School via an Individual Student Support Agreement (ISSA).
Below are some examples of the types of in course support which may be available:
Lecture notes available in advance
Flexibility with coursework deadlines
Exam support
Materials made available in alternative format where appropriate
Permission to record lectures
Support for tutorials, field trips, group work, oral presentations and placements
Library support
Exam Support (including class tests)
This will be discussed and agreed at your registration appointment. It will then be shared with your Academic School and the Examinations Office.
Most formal end of year examinations are arranged centrally by the Exams Office who will make the necessary adjustments and communicate your exam timetable to you. Please note that there is a cut-off date by which you must register with Disability Services in order for exam support to be guaranteed. Cut-off dates will be advertised to all students during semester 2.
Exams or class tests may take place throughout the academic year and are often arranged by your Academic School. Your School will use the information contained within your Individual Student Support Agreement (ISSA) to make the necessary adjustments required for you to sit the assessment or class test.
Exam adjustments are dependent on individual student need. Find below some examples of exam support, but note that this is not an exhaustive list:
Additional time
Smaller venue
Rest breaks
Consideration for spelling, grammar and handwriting
Papers in an alternative format
Specialist furniture
Flexibility with Examinations
Some students may require flexibility with examinations as a result of a fluctuating medical or health condition. If applicable, the recommendation will be made within your ISSA.

This adjustment should only be requested if you are unable to sit an exam due to disability-related reasons. Guidance on how to request flexibility with examinations will be detailed within your ISSA.
Alternative assessments
For a small number of students, the completion of formal examinations may present considerable challenges due to the nature and impact of their disability or long-term condition. Disability Services will explore appropriate reasonable adjustments with the individual student regarding examinations. If, having put all reasonable adjustments in place, the student is still deemed unable to undertake the standard examination as a result of his/her disability or long-term condition, alternative assessment may be considered. This is subject to the maintenance of academic standards and may not be appropriate for all courses.
Read more
Read less
---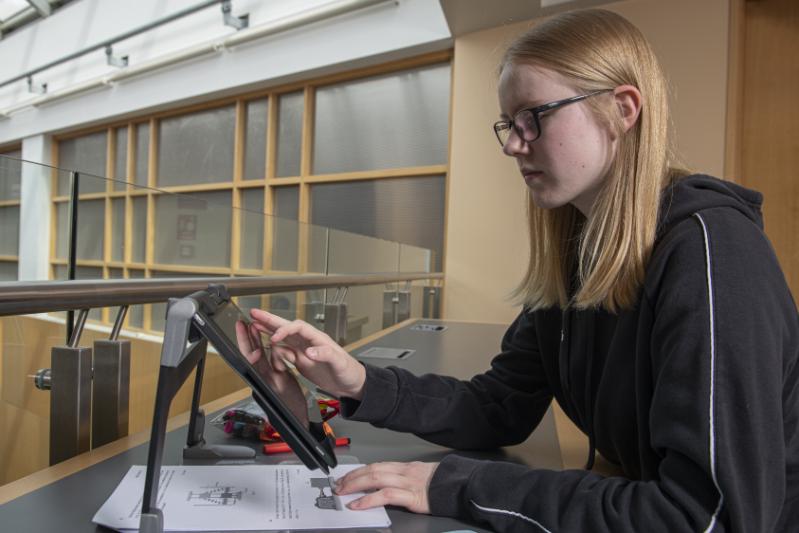 In-course funded support
Disabled Students Allowances (DSA)
Students with a disability, health condition or specific learning difficulty can also apply for funded support.
Click 'Read more' to find out more.
Disabled Students' Allowances (DSA)
Students from Great Britain and Northern Ireland may be entitled to apply for Disabled Students' Allowances (DSA). DSA assists students who require additional support in order to access their course as a direct result of their disability, health condition or Specific Learning Difficulty.
DSA may help fund specialist equipment, one-to-one support, consumables and travel. Funding will depend on your disability and supporting medical evidence. Specific funded supports will be determined at a Needs Assessment appointment. The fund is not means tested and usually any equipment you receive will be yours to keep after you graduate. The fund is managed and approved by Student Finance in the region you reside (home address). You can apply at any time during your course, but we would advise applying before you start your course. The process can take around 12-14 weeks to complete so please start this process as soon as you can.
Application forms and guidance notes are available on each respective Student Finance website:
Students from the Republic of Ireland and Scotland, and those who receive funding through a Research Council or a Healthcare bursary, should contact Disability Services for assistance with their disability funding application. Please do this as soon as possible as there may be a cut-off date for applications. You can read about the support offered by your funders using the links below:
INTERNATIONAL STUDENTS
While international students are not eligible for DSA, Disability Services can advise on possible alternative funding available. Your Disability Officer will discuss this with you during your registration appointment.
Check out our additional information pages for further information on assistive technology available on campus and other support services available to students.
Read more
Read less
---