The ART of isolation – get your culture fix online
Isolation can be hard but it's also when we have some of our best ideas. Here's ten ways to spark your imagination.
1. Art At Home
The MAC, Belfast's go-to arts venue has teamed up with six local artists to create an activity pack. Called 'Art at Home' they say it's designed to enjoy at home, or in a place you call home for now – or even tucked up in bed. Free to download, it's for everyone to enjoy.
2. Out To Lunch
The 'Out to Lunch' Arts Festival has kicked off, hoping for 'a more hopeful 2021'. A digitally served menu of live music, comedy, literature, theatre and lectures. We all miss live venues and gigs, so grab the chance and tune in for lunch. What's more - it's all free!
3. Art Online
If you're looking for an art fix, then Art UK has links to every public art collection in the UK – that's over 3,300 British institutions. The Naughton Gallery is Queen's own exciting visual arts space. Follow The Naughton across its social media channels for updates and digital content.
4. Big Screen Fix
Our very own, on campus, independent cinema, Queen's Film Theatre, urges you to 'gather your snacks, pour a drink and take a seat. Rent and watch for free or sign up to get a reminder when shows are available to stream. QFT Player launched during the initial COVID lockdown, so you can enjoy a bit of QFT at home.
5. Imagine Belfast
Keep an eye out for The Imagine Festival, devoted to politics and culture returning, 22-28 March. A mix of talks, workshops, theatre, comedy, music, exhibitions and film, most of the events are online and free.
6. Duncairn: Take 2
Catch up on Take 2 from the Duncairn Centre for Culture and Arts. Take 2 is a music magazine by the Duncairn for Irish, traditional and folk music fans. It showcases the best talent from Belfast and Ireland at large. They also have the Duncairn Podcast - a feast of poetry, music, art and chat with special guests.
7. Poetry Jukebox
There's nothing better than listening to poetry read aloud. 'No Word for 'Stay' is the 11th edition of Poetry Jukebox, a selection of poems by poets from Northern Ireland. This curation was launched the Belfast International Arts Festival 2020 and is still available to enjoy.
8. Ulster Museum
Missing wiling away afternoons at the museum right next door to Queen's? Thankfully, the Ulster Museum has moved some of its content online. This exhibition is the first chance to see six etchings by the famed Dutch artist Rembrandt Harmenszoon van Rijn since they were gifted to the Ulster Museum.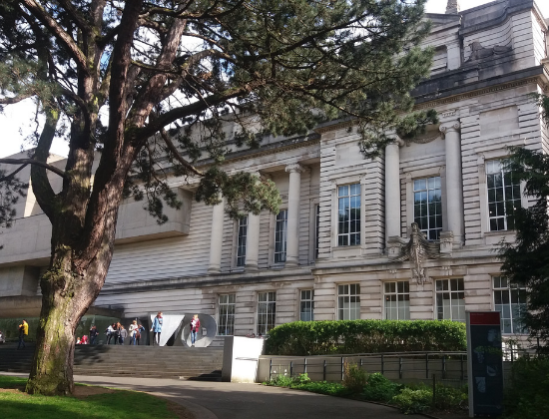 9. Portraits of the past and present
Take part in an exclusive programme featuring award winning artists Colin Davidson and Peter Strain and learn to create your own portrait. Portraits Past and Present is a new online programme that will look at art as a form of storytelling and archiving history. Featuring sessions with acclaimed artists, this programme has been developed as part of our 'Troubles Art' exhibition which is currently on an eighteen-month tour. Register for the event now.
10. NI Science Festival
With over 120 events across 14 days, NI Science Festival 2021 will feature a mixture of unforgettable outdoor experiences across Northern Ireland, virtual talks from some of our favourite science communicators from around the globe, online interactive workshops and the biggest Schools & Educators programme we've ever assembled.
Some arty events include immersive online theatre, photography workshops and biophonia- an immersive audiovisual experience exploring the impact of climate change on the environment through sound.
For a more comprehensive overview of what's going on in the art scene across Belfast and Northern Ireland you can subscribe to the Arts Council NI blog so you never miss an event again.