GB Student's Guide to Living in NI
From making friends to getting around, here's what Tobias believes every GB student should know when moving to Northern Ireland.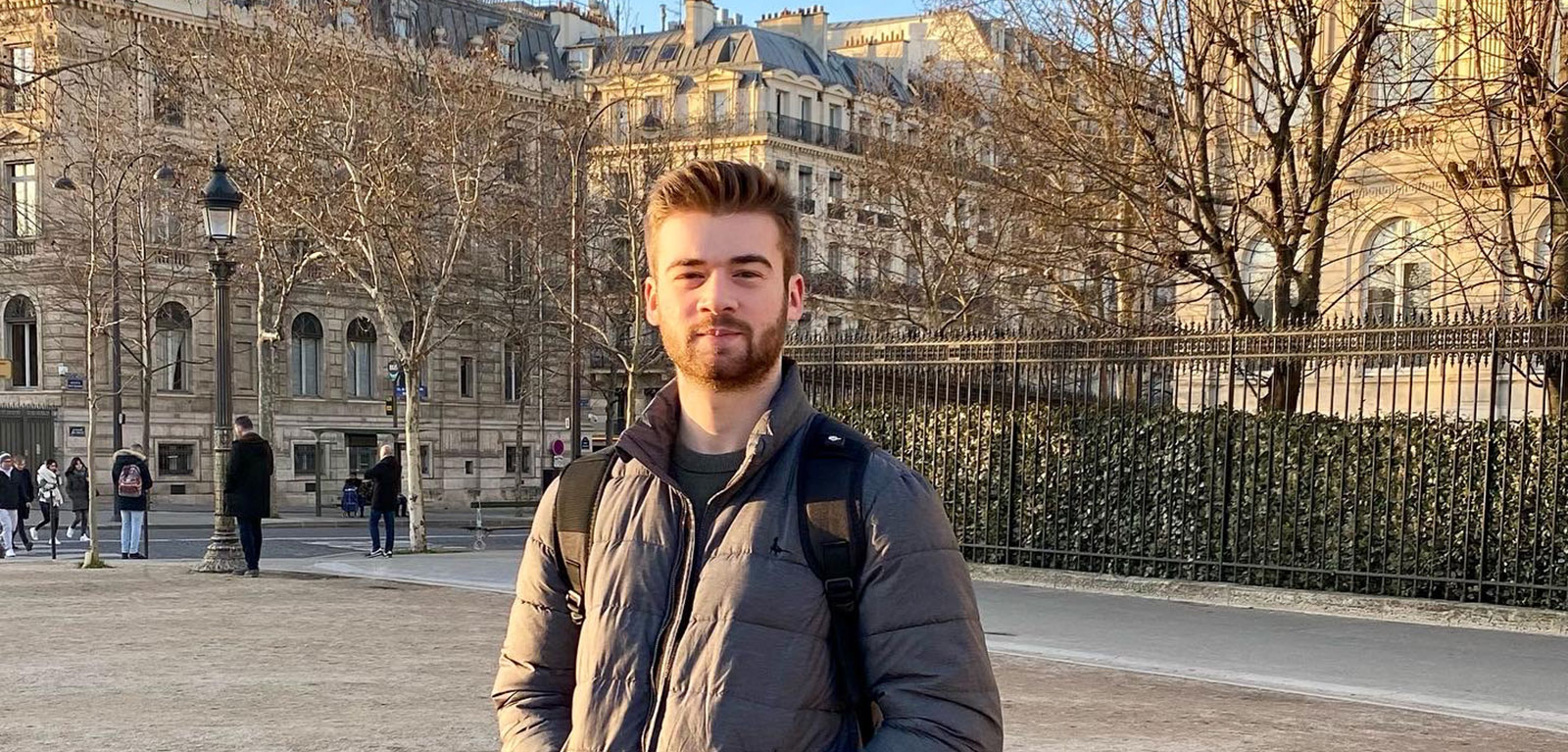 As a GB student who moved to Northern Ireland in September 2019, I have come to learn a lot about the key differences and struggles a GB student may face when they move to NI. Here is what I believe every GB student should know when moving to NI.
Accommodation and Living in NI
Your first-year accommodation choice can make a big difference to your time at Queen's; this is one of the main ways to make friends and socialise. I would recommend staying in Elms BT9 or better known as Elms village in first year as the flats are bigger with up to 10-11 people per flat, meaning there will likely be more people around on the weekends for you to socialise with.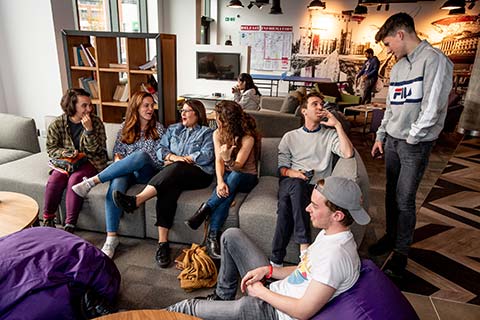 Staying in university provided accommodation also provides you with a great support network as opposed to going into non-university managed accommodation. Each floor or residential building in Queen's accommodation has a residential assistant who you can go and chat to about any issues you may have during your stay. Students from GB are also guaranteed Queen's accommodation in their first year, taking the stress away of having to find somewhere to stay.
As you'll be coming from GB it is unlikely you'll want to purchase all your kitchen and bedding items before arrival. Luckily, Queen's offers kitchen and bedding packs which contain all the essentials you'll need to get you started. These are available for purchase at the same time you register for student accommodation or alternatively you can buy them on arrival by speaking to Elm's reception. There is also on Ikea in Belfast which you can get to easily by bus, which is a great place to get further items.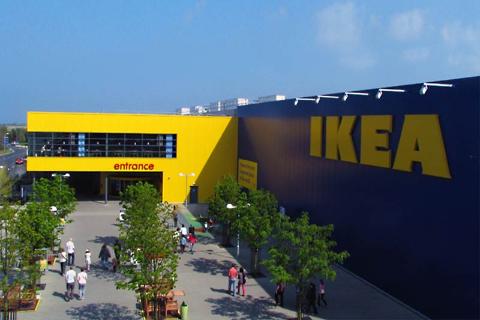 I would also recommend registering at the university health centre just in case you need to see a GP during your time in NI. https://www.universityhealthcentreatqueens.co.uk
You may also be wondering what to do with your belongings at the end of the academic year. If you head back to GB for the summer there'll, be a gap between accommodation leases. Friends may let you leave your stuff with them over the summer but, one service I would recommend for short-term summer storage is GoBox. They provide you with boxes and collect your belongings from your old address and then deliver them to your new address when you move in!
Things you might not know about NI that differ from GB
There are some differences that may catch you out when first moving to NI. One I first encountered was that shop opening times and alcohol laws differ from GB. Shops on Sundays in NI typically only open from 13:00-18:00 unless they are smaller convenience stores – so bear this in mind before you head out to do your weekly shop on a Sunday morning!
You will also notice that all stores with an alcohol section have barriers so they can be closed off. If you are originally from England or Wales, this may appear a bit strange to you as alcohol in NI can only be bought between the hours of 08:00 – 23:00 Monday-Saturday and 10:00 – 22:00 on Sundays.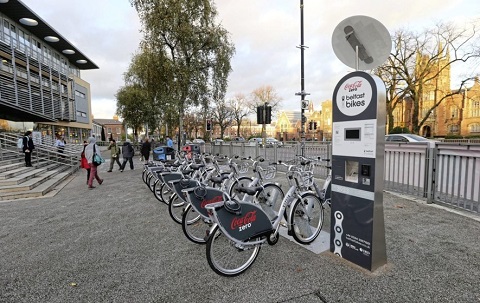 How to get around Belfast and NI
As a student from GB, it is unlikely you'll have a car in Belfast. Whilst some students at Queen's choose to have a car, you don't need to worry, most things in Belfast are in walking distance and if not, you can always get public transport. The public transport provider in NI, Translink, provide a student discount travel card called yLink. The card is free and will give you 1/3 off ticket prices on buses and rail travel in NI.
How to make friends
Coming from GB, you probably won't know anyone when you first move to NI. Not to worry as there are lots of ways at Queen's to connect with fellow students and build a network of lifelong friends. I'd highly recommend joining various clubs and societies that interest you as these are a great way to meet new people with similar interests, and many of them hold numerous social events. I am currently a member of the Queen's computing society and wine and cheese society; both hold various events throughout the year.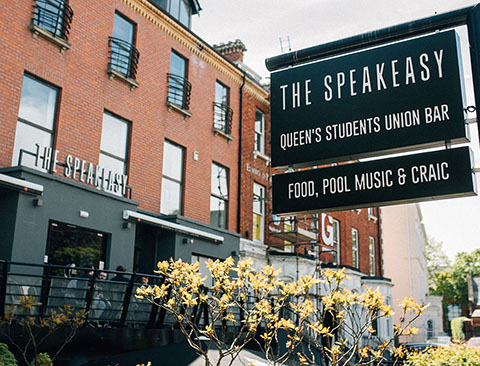 Although clubs and societies are a great way to connect with people, I've made most of my friends through my course as well as my first-year accommodation. Going to the social areas within your accommodation and chatting to new people is a great way to grow your friendship circle. This is how I met some of the people I am still friends with today.
If you're in first year try and organise some nights out or activities with your flat mates, as being friends with your first-year flat mates is a great starting point for your university experience; this will also make it easier when trying to find people to live with in your second year.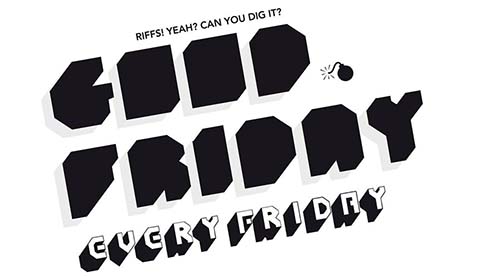 What to do on the weekend
As the university week wraps up on a Friday afternoon you may find yourself wondering how to fill your weekends aside from cleaning and doing your laundry! Here are some of my recommendations for what to do on the weekend.
Good Fridays at the Speakeasy. A club night at the union bar with drink 3 for £5 drink promotions. A great way to wind down from your week of lectures and meet new people!
Belfast bikes. You'll see these dotted around Belfast and only cost £1/30 minutes. The bikes are a great way to explore the city – one of the most popular routes is from the McClay library (University's main library), along the river, up to titanic quarter.
Head to the gym. If you're a student in Queen's accommodation (BT1,2 and 9) you'll receive free off-peak Queen's sport membership which will allow you to head to the university's sports centre, the PEC. Alternatively, there are also many other affordable gyms around Belfast such as PureGym.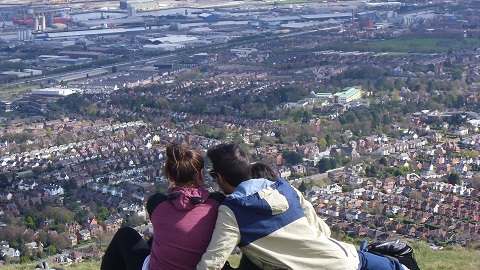 Climb Cavehill. If the weather is good climbing Cavehill can be very rewarding, offering picturesque views of Belfast. Belfast Zoo and Castle are also below Cavehill which I'd recommend also visiting.
Aside from the above there is extensive resources available on the university's website and at the student union. I recommend you check these out if you want further guidance or advice whilst living in Northern Ireland.
Find out more
Tobias Hunter-Tod

Computer Science | Undergraduate Student | England

I am a 21-year-old undergraduate student from Herefordshire, England. I've always had a passion for technology and business which led me to study computer science at university. In my spare time you'll find me developing apps or on a night out in Belfast! I lived in Elms BT1 in 1st year and now currently live in the Stranmillis area. In terms of Societies, I am a member of the Wine and Cheese Society and Queen's Computing Society. My interests/hobbies include, app development, travelling, socialising/networking and Enterprise SU events/competitions.