Guide to Getting to Belfast from GB
Thinking Belfast is 'too far away' for uni because you have to get on a plane or a ferry? See how you can save time and money with GB student Tobias' guide to getting here.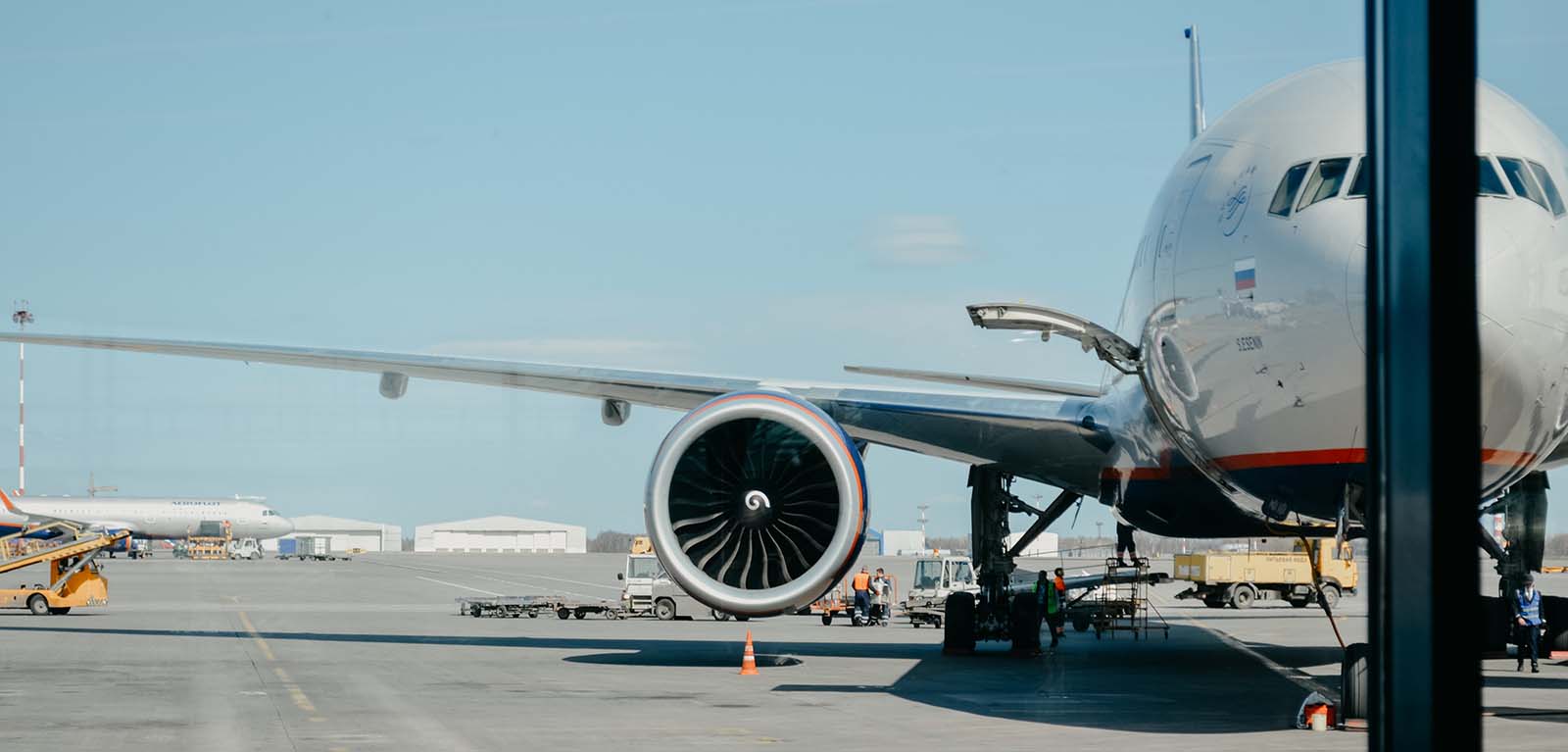 As a GB student studying at Queen's, I often travel between GB and NI for university. Many believe that travelling to Northern Ireland for university is a hassle compared with travelling to a university in GB. However, in many cases travelling to Belfast is cheaper and quicker.
By Air
There are two airports in Belfast that you can fly into from GB, Belfast City and Belfast International.
Belfast City airport is the most covenant to get to, being only a 10-minute drive from the centre of Belfast. The city airport also has better transport links compared to the international airport, being easily assessable and affordable by train, bus, and taxi. Belfast international is a bit further out, approximately a 25-minute drive.
Belfast International airport is connected to Belfast by an airport bus which takes approximately 45 minutes. Despite this longer travel time to get to the airport flights from Belfast international tend to be a bit cheaper compared to the city airport.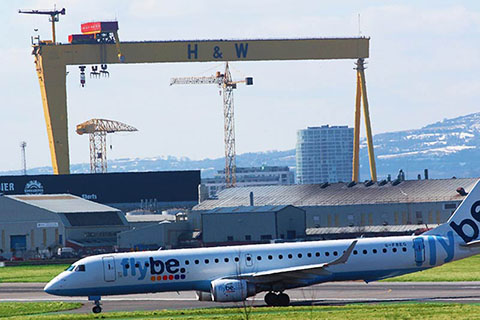 You could also consider flying into Dublin. This may suit if there aren't any flights from your nearest airport to a Belfast airport or if it simply works out a lot cheaper for you when booking flights. Dublin airport is easy to get to from Belfast with Translink running numerous daily bus services to and from the airport costing £8 one-way. You may have to check if your visa allows you to fly to Dublin as it's part of th |Republic of Ireland.
When booking flights, I highly recommend booking in advance to take advantage of cheaper prices. You can easily compare prices using Skyscanner.
Examples of flight prices assuming you're booking a month in advance can be seen below:
***These are the cheapest direct flights available for exactly one month in advance at time of writing (June 2022). The prices represent a one-way ticket and excludes any checked in baggage.***
Flights to Belfast International, from…
Bristol - £24
Manchester - £24
Newcastle - £24
Glasgow - £25
London Luton - £25
London Stansted - £29
London Gatwick - £38
Birmingham - £28
Edinburgh - £31
Liverpool - £24
Flights to Belfast City, from…
Birmingham - £33
Glasgow - £37
Leeds - £37
London Heathrow - £37
London Gatwick - £37
London City Airport - £76
Manchester - £37
Exeter – £42
Edinburgh - £52
Dundee - £62
Southampton - £69
Flights to Dublin, from…
Liverpool - £9
Glasgow - £9
Manchester - £9
Bristol - £9
Newcastle - £9
Nottingham - £10
Leeds - £10
Birmingham - £10
Cardiff - £10
Edinburgh - £11
London Stansted - £9
London Gatwick - £9
London Luton - £10
London Heathrow - £48
By Ferry
You can also use the ferry to get to Belfast. The ferry takes longer compared to flying but it may suit those who are looking to bring their car across or a lot of personal belongings. Depending on where you depart from in GB you can either get the ferry into Belfast or Dublin. The most popular routes are Liverpool to Belfast, Cairnryan to Belfast and Holyhead to Dublin.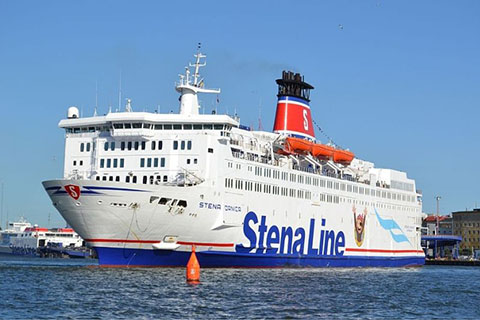 The Liverpool to Belfast route takes approximately 8 hours with both day and night sailing options. Prices start at £161 for a student foot passenger and car ticket.
Cairnryan to Belfast starts from £156. This is the fastest ferry crossing to Belfast taking 2 hours 15 minutes.
Both of the above ferries come into Victoria terminal, which is within Belfast docks, near Titanic Belfast. This is approximately a 20-minute bus ride away from the centre of Belfast.
Holyhead to Dublin takes 3 hours 15 minutes. You could then either get the bus or train to Belfast from Dublin or drive up if you bring a car across with you. Prices start at £165 for a student foot passenger and car ticket. A Bus or train ticket from Dublin to Belfast would then cost you £8.50 or €13.99 respectively.
Why having to get a flight or ferry to Uni isn't as bad as you may think
The majority of flights from GB to Northern Ireland or Ireland take approximately an hour. Driving or getting the train to various university towns within GB is often a lot more time consuming. Many also say 'well you have to wait in the airport before you get your flight and arrive to the airport early'. While this is true, airports have lots of amenities compared to the likes of train stations. You could use this time to get on with some university work or even do some shopping. I'd also rather sit in an airport for a bit compared to a cold train station platform!
Below I've compared some travel times from Bristol to various cities with universities compared to Belfast, as an example.
Bristol to Belfast: 1 hour 10 mins average flight time
Bristol to London: 1 hour 40 mins train time
Bristol to Manchester: 3 hours 23 mins train time
Bristol to Durham: 5 hours 30 mins train time
Clearly a lot of travel times to universities within GB take longer or about the same time as flying to Belfast. Train tickets often cost more than flights and involve longer time in transit.
I hope this blog aids in answering some of the misconceptions of having to fly to get to university and answers any questions you may have on the issue.
(Sources used for price and travel time comparisons: Skyscanner, Trainline, StenaLine)
Find out more
More blogs about travelling to Northern Ireland
Translink (for busses and trains)
Tobias Hunter-Tod

Computer Science | Undergraduate Student | England

I am a 21-year-old undergraduate student from Herefordshire, England. I've always had a passion for technology and business which led me to study computer science at university. In my spare time you'll find me developing apps or on a night out in Belfast! I lived in Elms BT1 in 1st year and now currently live in the Stranmillis area. In terms of Societies, I am a member of the Wine and Cheese Society and Queen's Computing Society. My interests/hobbies include, app development, travelling, socialising/networking and Enterprise SU events/competitions.