Great ways to get to know your flatmates
Whether you want to get to know your flatmates or need some ideas for a rainy day in Halls, Kishant's here with his list of six fun things to do.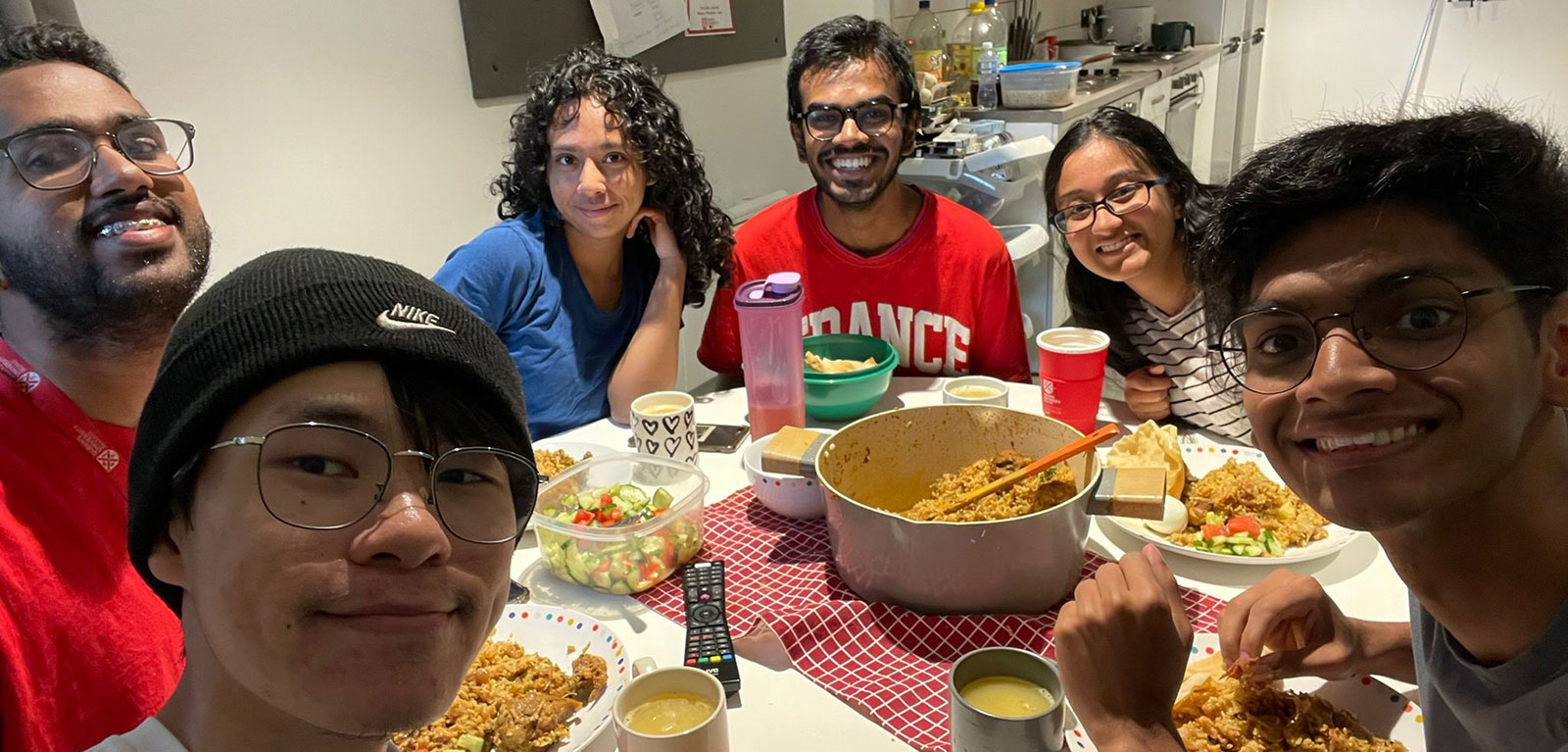 Every Queen's student has probably figured out by now that Belfast has a good number of rainy days. On such days, it might not be the best time to spend outdoors. I love to spend rainy days with my flatmates and friends indoors, filling our time with fun activities like the ones below.
1. Play Some Games
It should be no surprise that games are the first thing you might want to do with friends a day in. Indoor party games are perfect for a group of people trying to get rid of the excess energy.
PowerPoint Karaoke - this game requires you and your friends to create a deck of PowerPoint slides each and make the other present it without any preparation on context. The only rule to this game is that the topic has to be as ridiculous as possible! My flat mates and I came up with topics such as Conspiracy Theories, Barbie's Dark Secrets and the Dating History of Taylor Swift. Remember, the weirder the topic, the more fun.

PowerPoint Karaoke
The Guessing Game - This exciting game simply involves one person guessing what is written on a piece of paper without looking at it by using the clues given by the others within 2 minutes.
Charades - This classic game needs no explaining and is one of our go-to games to play on a day in. Things do heat up pretty quick when we play it though, and we love it!
Assorted Card Games - If you've got a deck of playing cards, the variety of games available are practically limitless. We like to play Go Fish, Bluff, and Donkey in our flat. Another way to use those cards would be to teach each other magic card tricks, which are abundantly available on YouTube.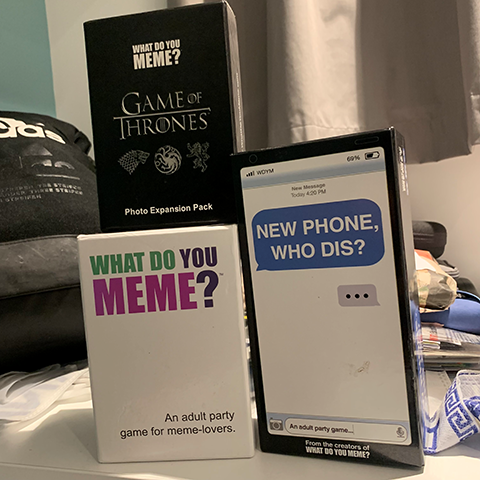 There are tons of fun games you can try
2. Cooking/Baking
Another way to spend a day in with your mates would be to organise a cooking or baking day. Suppose everyone can agree on a theme and a menu. In that case, each person can make a meal or dessert, and everyone can have a fun dining experience without ever leaving the flat. For those with a competitive spirit, this can be made into a competition with a winner not having to do chores for a week. This way, you and your mates can enjoy a great night filled with food and excitement!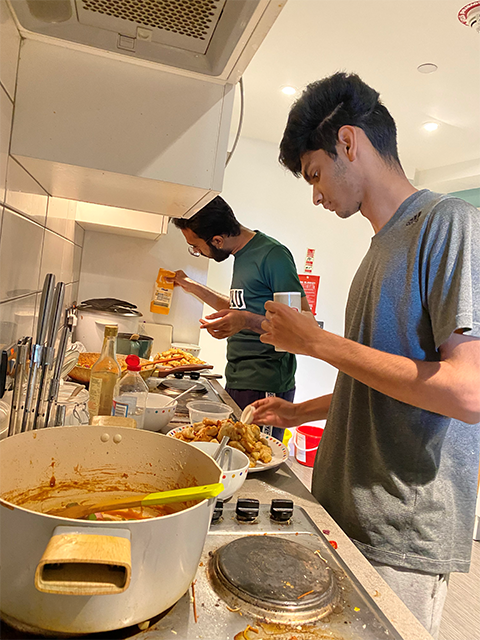 Learn some new recipes
3. Watching TV Shows together
Watching a new show or movie series is a fun way to bond with friends as you get to share a series you like and build good common ground. It can also add to the conversation topics you already have. My flatmates and I love watching cooking competitions on Netflix, giving us ideas for meals and letting us be our own food critics. We also enjoy watching documentaries that provoke good discussions among us and enjoy them. Most importantly, it allows us to relax on a day in and release some of the stress of studying.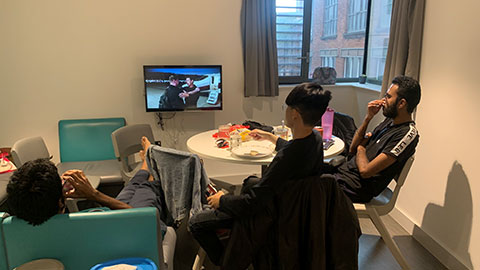 Check out the latest must-see shows
4. Learn New Skills
One of the things I have learned from living with friends from all over the world is that everyone has an exciting skill that they would love to talk about and share. Among the skills I have learned from my friends are crocheting, clay modelling and several recipes for tasty snacks. I even began learning a new language from a housemate. It can also be interesting to know how they gained the skill.
5. Self-Care Day
Other than that, you could have a self-care day with your friends. All it takes is a few face masks from the store (or you can make them yourselves with fresh ingredients) and some calming songs to set the mood of relaxation. It has been proven that self-care routines reduce stress, improve concentration, and are incredibly fun and easy to do with friends!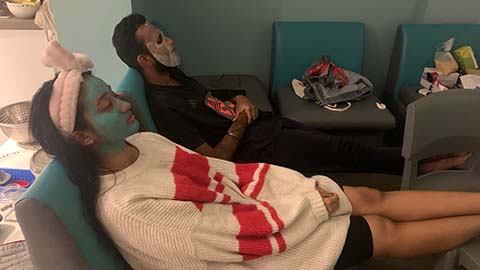 Relax with a facemask
6. Do Nothing (with your flatmates)
It should be said that sometimes, doing nothing is better than having a jam-packed day of fun. While it is important to make the best out of every day by having fun alone or with friends through various activities, it is also all right to occasionally switch off and drift for a while and enjoy each other's company. It would also help to get to know more about them and their interests.
I hope this list gives you great new ideas to bond with your flatmates and spend time with them. So have fun on your day in!
Find out more
Come to Queen's for Study Abroad
Kishant Paramendaran

Law | Undergraduate Student | Malaysia

My name is Kishant Krysa Paramendaran. I am a third-year transfer student from Malaysia and currently doing the undergraduate program in Law. I live in Elms BT1 in the city centre. My passion lies in the field of finance and I love researching new business ideas and reading on investments. I also enjoy building spreadsheets that allow me to automate my day to day work. Apart from that, I love spending time outdoors and travelling to new places to broaden my horizons.