Settling in at Queen's
Coming from a different country for university is a big transition but it doesn't have to be scary, Sumita is here with her top tips to help you adjust to life in Belfast and studying at Queen's.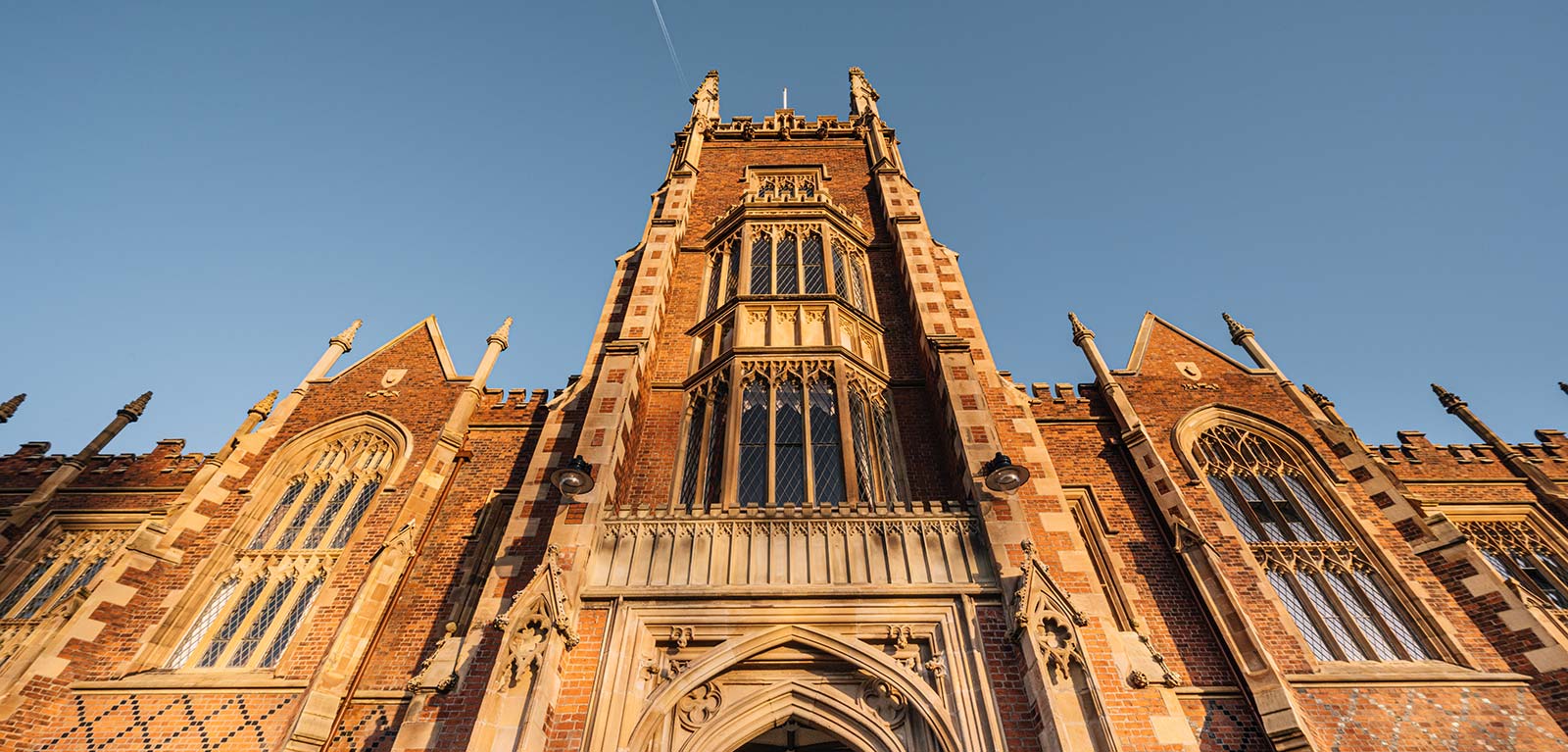 A little about myself
I did a UK Transfer Law Programme in Brickfields Asia College for the first 2 years of my degree and subsequently transferred to QUB to complete my final year. As with all things, it would take you a while to get adjusted especially after travelling far from home. To help you out, I have compiled a list of tips to help yourself in getting adjusted.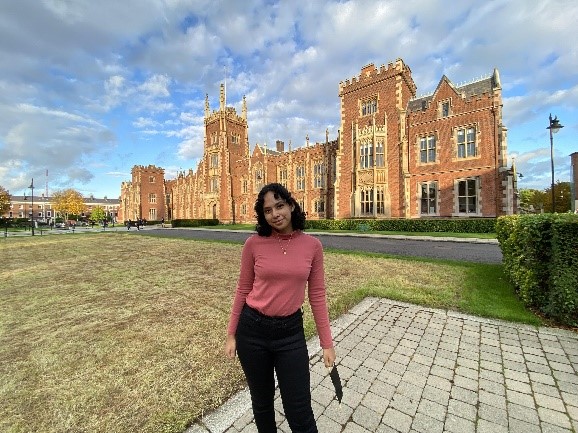 Sumita in front of the Lanyon Building
1. Familiarise yourself with the area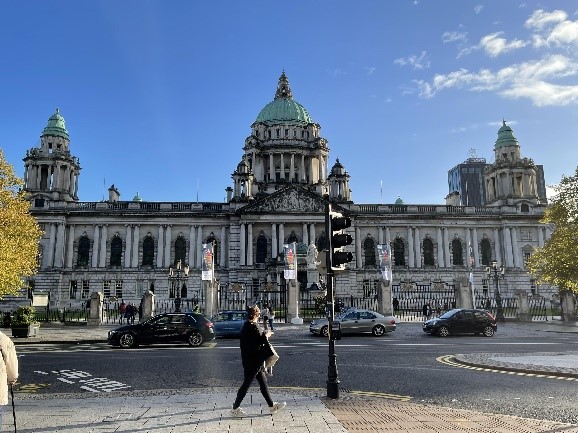 Belfast City Hall
One of the main things would be to familiarise yourself with your new "home"! This includes knowing the nearest grocery stores, hospitals and of course your classes. Just take a day to explore the area and enjoy the sights. By doing so, you're removing the fear of the unknown and it saves you time in the long run.
Obviously, over time this would become second nature for you. However, it would help to do so quickly as you can be more relaxed once you know your way around. I often take walks around especially within City Centre and this also gives me a feel for the place.
2. Use Queen's facilities
As a student, you are given lots of support by Queen's. One of the most used would be Canvas, an app providing you with resources including recorded lectures, notes uploaded by the lecturers, reading materials and more.
Using this allows you to prepare before lectures and tutorials alongside ensuring you are up to speed. As a transfer student, it often takes us a while to get adjusted to the teaching and marking style.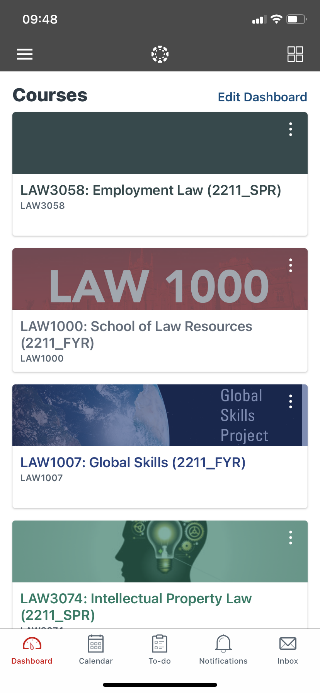 Canvas
You also have access to a personal tutor with whom you can book sessions online. With your tutor, you can discuss any issues you may have and they are able to either advise or point you in the right direction. I have personally contacted my tutor to discuss my results and chart a way forward. By doing so, you can learn on what is expected and how to improve yourself. This ensures you are able to acclimatise yourself to the expectations set on you.
Apart from academic support, Queen's also provides wellbeing support. They provide access to drop-in sessions, counselling and consultations. In addition, there are also Wellbeing on Weekdays sessions. These include events like Pets as Therapy, Arts and Crafts and Trampoline taster sessions!
These are fun events you can partake in which helps in relieving stress and to even gain information on the services provided. You could utilise these facilities in ensuring you are in the right mind space and even to discuss getting acclimatised to Belfast.
3. Make friends!
A huge part of our lives is our social life. So when you're getting adjusted to Belfast, making friends is a huge part of it! You can make friends through various ways such as in class, in accommodation, societies and also events held by Queen's.
Societies are a great way to meet those who would not normally run in your circle as you may be in different degrees. It also allows you to meet those with similar interests as you!
Queen's also often hosts events targeted at International students to familiarise us with the area and people. If given the opportunity, you should definitely give these events a go!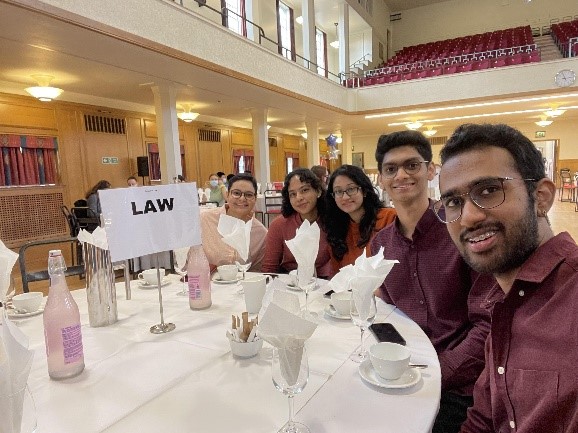 International Students Afternoon Tea
There is also an International Student Committee which organises events on Weekdays. This includes bake-a-long of local treats in Northern Ireland and speed friending. Similarly, these events are meant to give you a taster of the place and to meet friends along the way.
4. Keep in contact with your family!
As much as you are building your independence by being an International student, it is important to keep in contact with those back home – including family and friends. With modern technology, this is no longer a challenge as it would have been previously. I often slot an hour of catching up with my family. By doing so, I am able to concentrate in Belfast without worrying about those back home. It also provides a morale boost as it lifts your spirits! Especially during assignments and exam season, you should definitely keep in contact as they are a familiar face and would help you to take your mind off your worries.
These are my tips on acclimatising yourself in Belfast which I have found to be handy. Given the chance, I would love to have moved here earlier as I truly feel it takes a while to get adjusted. After the initial period, it is hard to not feel a part of this beautiful city! As with all things, this gets easier with time. However, I hope this compilation would help with those new to the city.
Find out more
Sumita Selvakumar

LLB (Hons) Law | Undergraduate Student | Selangor, Malaysia

Hello! I am Sumita and I recently moved to Belfast in September 2021 to complete the third year of my law degree. Throughout my Undergraduate, I have also been active in the United Kingdom and Ireland's Malaysian Law Students' Union (KPUM) that represents its members. As an International Student, I hope my blogs help to shed some light and ease the doubts held by other International Students as I was once in your shoes. Outside of academics, I am an avid foodie and coffee addict and I love all things fashion! I also love travelling and try to take trips every so often to explore Northern Ireland.