3 Reasons to Check Out Queen's Surf Club
Join Tessa to learn more about Queen's Surf and their trips to the beach and the clubs! Whether you're a novice or an expert surfer, the Queen's Surf Club is open to all skill levels.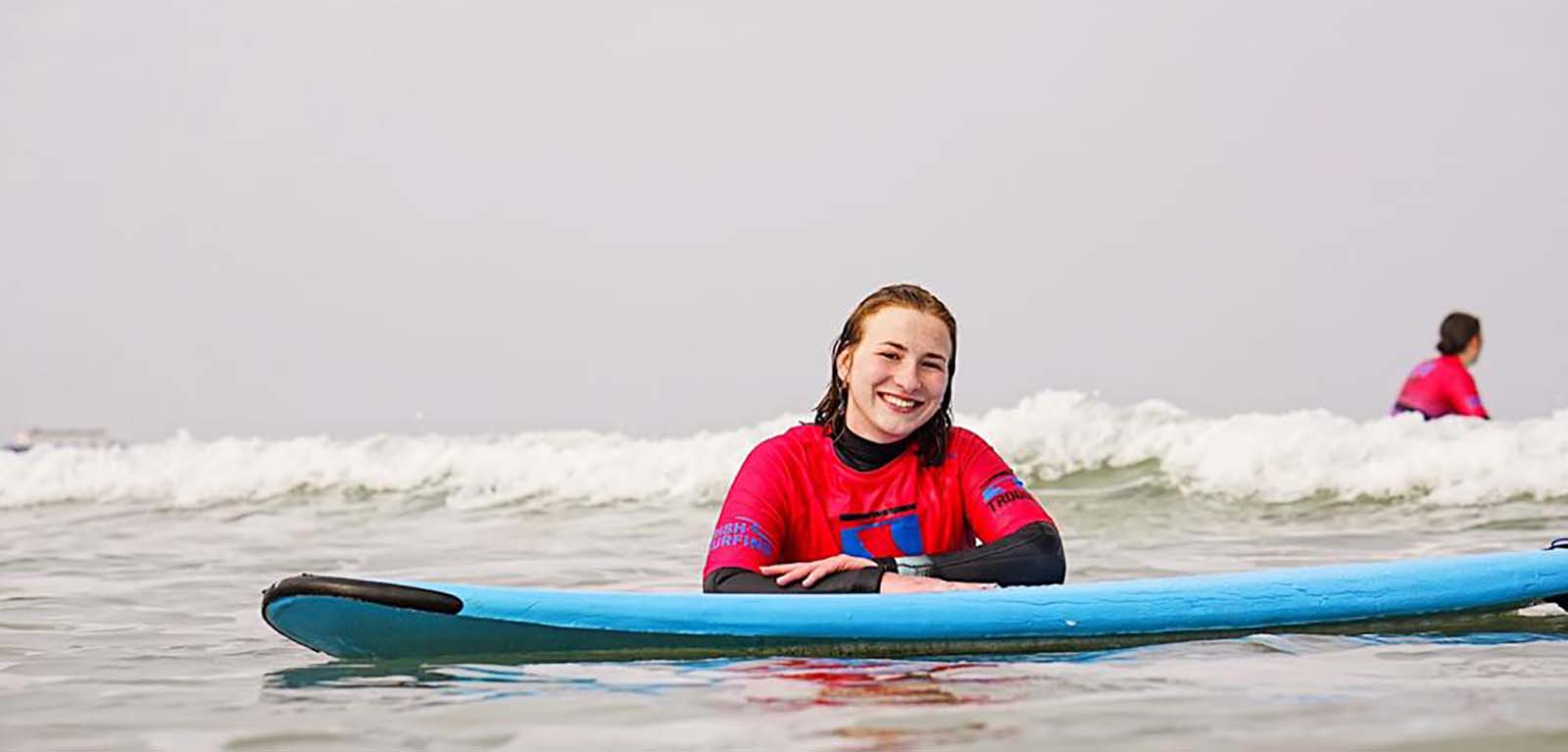 I surfed only a couple times before and was looking for a way to get back in the water and meet some new people. I am so glad I did and wanted to share the 3 reasons you should check out Queen's Surf Club!
Nights out at the Speakeasy
Before my first surfing trip, I went on a club outing to the Student Union's Speakeasy. My friend Casey and I attended the festival themed Queen's surf event to get to know some members of the group. We had a great time, which gave me the confidence to attend a trip to Portrush with the group for my first surfing session in Northern Ireland.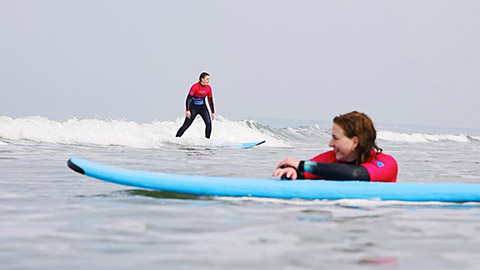 Surf Trip to Portrush
Trips to Portrush
Most of the group went up in cars while some of us took the train up and got picked up at the train station. We stayed in a hostel all together in Portstewart and checked out a local bar on Saturday night. The next morning, we went to Portrush for our surfing session with the Troggs Surf School.
Our surf coaches were so helpful and fun! They even took photos and videos with a waterproof camera during the session. Afterwards, we headed back to Belfast. The short weekend trip was perfect since it was during the semester.
Spring breaks in Lisbon, Portugal
Other than nights out in Belfast and local surf trips, the club hosts an annual trip to Lisbon, Portugal. I was on a road trip around Ireland with my parents, so I missed this year's trip.
However, one of the surf club members, Katie Caruso went on a trip abroad with the club and shared her experience with me. She told me the Lisbon trip was a great experience and even stating, "we created a family not just a group of friends".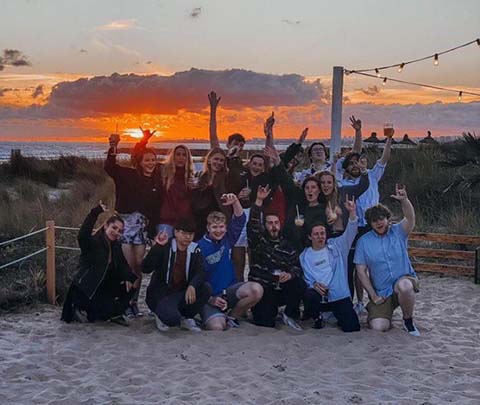 Surf Trip to Lisbon
Katie said that the staff at the accommodation they were staying in were a bit nervous to house a bunch of uni students but ended up enjoying their company:
"The staff was very worried about having a large group of university students come but once we arrived and were so chill, they really enjoyed us. They said the Irish are very funny! We were so inclusive of the other hostel guests and the staff. They were surprised when we wanted them to join us on nights out and to come visit us in Belfast. A few of them have plans to come here and see how we live since we got to see how they live."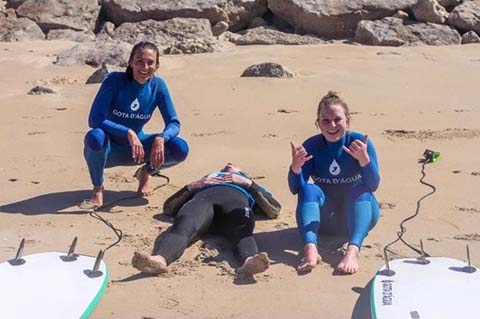 Students on the Surf Tripto Lisbon
All in all, the trip looked incredible and the surfers had a great time in the water and out at night with their newfound family. Katie left us off with these words of wisdom, "surfing in the morning is the best cure for a hangover". Thank you, Katie, for helping us picture what an international surf trip is like!
Over the summer, I hope to get in the water a few more times. It's nice to know I can reach out to others in the surf club to arrange a trip or hop on another organized trip with the club! I hope this helped you learn a bit more about QUB surf and being in a club at Queen's!
More info
Tessa Rendina

Conflict Transformation & Social Justice | Master's Student | USA

I am a 22-year-old Conflict Transformation & Social Justice MA student at Queen's. I moved to Belfast from the Mid-Atlantic region in the US in September 2021. Outside of class, I play Gaelic football, volunteer for the Horn of Africa People's Aid NI by teaching English to migrants living in Belfast, and intern for the Centre for Democracy and Peace Building. Additionally, I love to hike, surf, and boulder (even though I am not the best at them). I look forward to sharing my experiences with you all!