7 Ways you can Make Friends and Socialise at Queen's
Worried about not making friends at uni? Worry no more! From The Speakeasy to Student Halls, Claire Ford's listed her top 7 ways to make friends and socialise at Queen's.
We've all experienced that dreaded feeling of knowing no one when we start something new; beginning your next chapter at university is no different. As a shy young women, this was exactly how I felt when I started Queen's university almost three years ago.
Since then, I've made some great friends, had amazing experiences in Belfast and completely come out of my shell. Here's my top seven ways I made friends and socialised at university.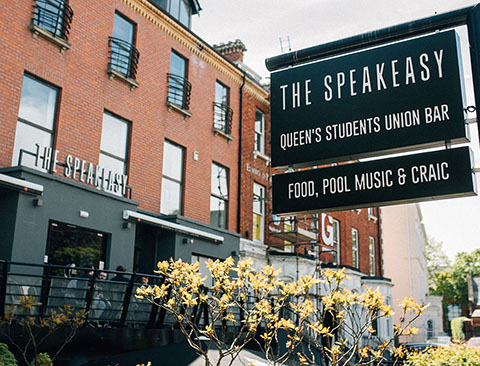 The Speakeasy bar on Lisburn Road
1. The Students' Union bar - The Speakeasy
The Speakeasy is right around the corner from Queen's and is a great place to meet other students. No, I'm not suggesting you go and get drunk until you make a few friends (please drink responsibly). The Speakeasy run a variety of events most nights of the week so even if you don't drink you can still get involved and strike up a conversation with other students there. Here's an idea of the events they hold:
Monday – Trash bingo
Tuesday – The big quiz
Wednesday- Midweek music quiz
Thursday- Acoustic music night
Friday- Good Friday (club night)
Sunday- Acoustic music night
As well as these every week events, The Speakeasy also hold special events throughout the year for occasions such as easter and societies often hire out the bar for socials.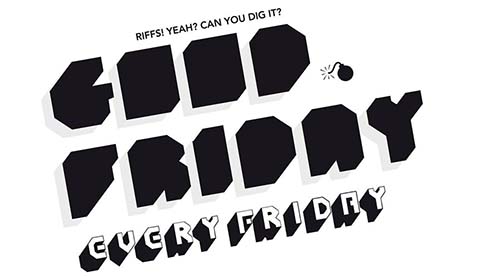 Good Friday club night is held every Friday
I love that Speakeasy actively try to encourage participation and socialising through their events and I believe it's one of the best places to meet other students. My favourite event is their club nights on Fridays 'Good Fridays'. Cheap drinks, pizza, pool, and free daily events - what more could you want!
If you don't fancy any of The Speakeasys events, there are always student nights out and events in clubs across Belfast. Check them out.
2. University halls / student houses
This one is obvious. University halls and student houses are the best way to make friends at university. You are living with a bunch of students, of course you're going to make friends and socialise together. You can even have a social gathering or head down to one of The Speakeasy's students nights to get to know each other better. Most of my friends made lifelong friends or even ended up moving in with those they met in student accommodation.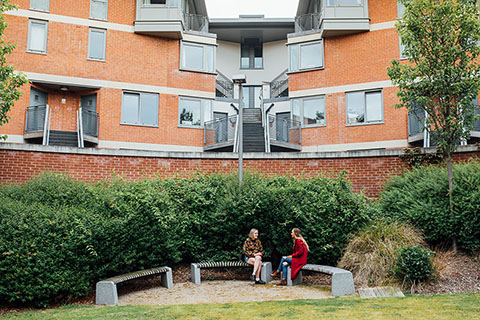 Willow Walk
However, if you're living at home, don't worry, you can still meet friends from university accommodation. As someone who has lived at home throughout her university experience, I really thought I was missing out through not living up in Belfast however, I found that as I met different people though all the different methods I've mentioned, I was always invited to events with their flatmates, invited back to their house, introduced to their housemates and was able to stay over if I was out in Belfast. That's how I met some of my best friends!
3. Clubs and societies
When I started university, I was invited to a freshers fair where I was able to go around different stalls ran by all the Queen's university societies and sign up. I would recommend you take full advantage of this and sign up to a range of cool and unique societies Queen's has to offer.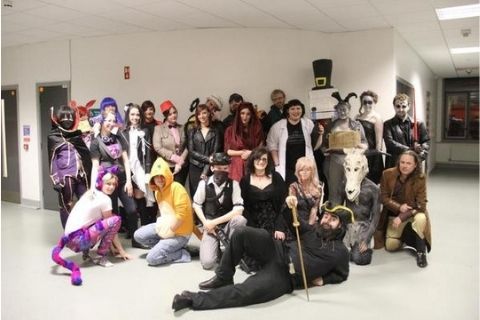 Dragonslayers may or may not be your thing but there's a club for everyone!
Societies run events, weekly meetings and meet ups and it's a great way to meet friends of different ages across a range of courses throughout the university. If you missed the fair or its something you can't go along to, you can view the full range of Queen's societies (and join) on the Queen's student unions website (www.qubsu.org). Personally, I'm a member of the management society, consulting society, equality society and computing society.
4. Lectures and tutorials
It's great to meet likeminded individuals who are in your course and know exactly what you're going through at university. Make it your mission to chat to the two people on each side of you before or after university lectures. Tutorials usually involve smaller groups which is a great chance to chat and get to know each other better.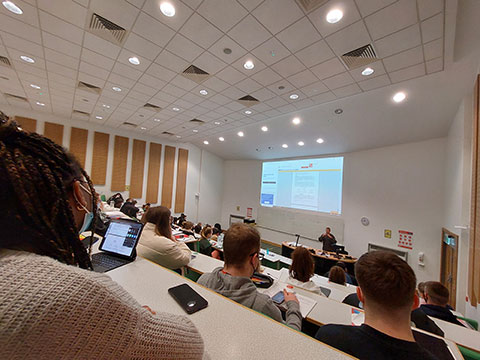 5. The Students' Union
Aside from the student union bar, the students union itself is a great place to socialise and meet like-minded individuals. Check out the student unions website and head to the events tab where they have all their upcoming events. Some upcoming activities include virtual catch-up café, handy helpers, and the jump in programme.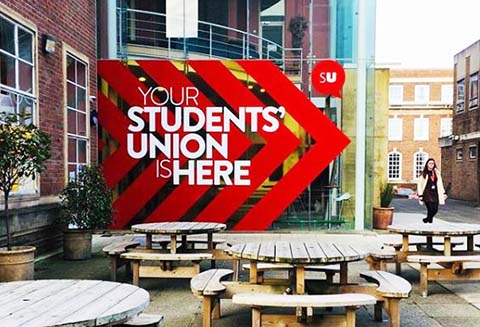 The Students' Union at Elmwood
Volunteer SU and Enterprise SU are two aspects of the students union which I really encourage everyone to get involved in. I'm always getting emails from enterprise SU about different events I can attend which are great for socialising. Recently I was encouraged by enterprise SU to attend a Belfast Enterprise Academy event where I made some great connections.
The new Queen's Students' Union opens in summer 2022 and I'm sure there will be some great events so watch this space!
6. Hangout in communal spaces / areas on campus
Queen's university have some great workspaces where you can meet great people. Do some studying in a few of these areas, strike up a conversation and see where it takes you.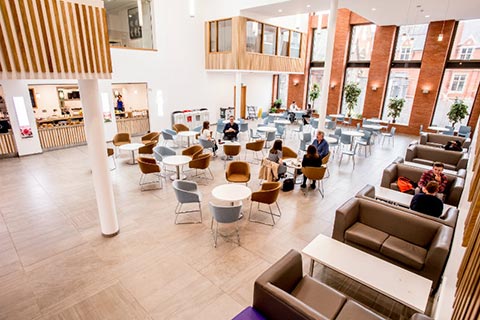 Junction Cafe
Outside at Botanic gardens (beside the library)
The graduate school (postgraduates)
Peter Froggatt centre foyer
Junction café
David Kerr building, student hub
Ashby Student hub breakout area
The hatch at the students union (you need to apply for this)
7. Make the most of freshers
Freshers is that once a year occasion that brings endless opportunities to meet people and form lasting friendships. It takes place in September time and is usually a week filled with events specifically aimed at socialising and meeting new people. Although, usually attended by those starting their university journey, I would recommend going along if you're already in university and just want to make a few more friends.
There are always Belfast freshers groups on Facebook you can join and decide which events you wish to attend.
Find out more
Claire Ford

Business Management with Placement Year | Undergraduate Student | Belfast, UK

I'm a 21-year-old based in Belfast. I have always had a passion for business and entrepreneurship which led me to business management at Queen's University. Alongside my studies I am an entrepreneur, content creator and blogger.