Your essential UCAS deadline checklist
With the UCAS deadline for 2020 courses just a week away (Wednesday 15th January), Queen's Domestic Student Recruitment Team is here with some last-minute application tips.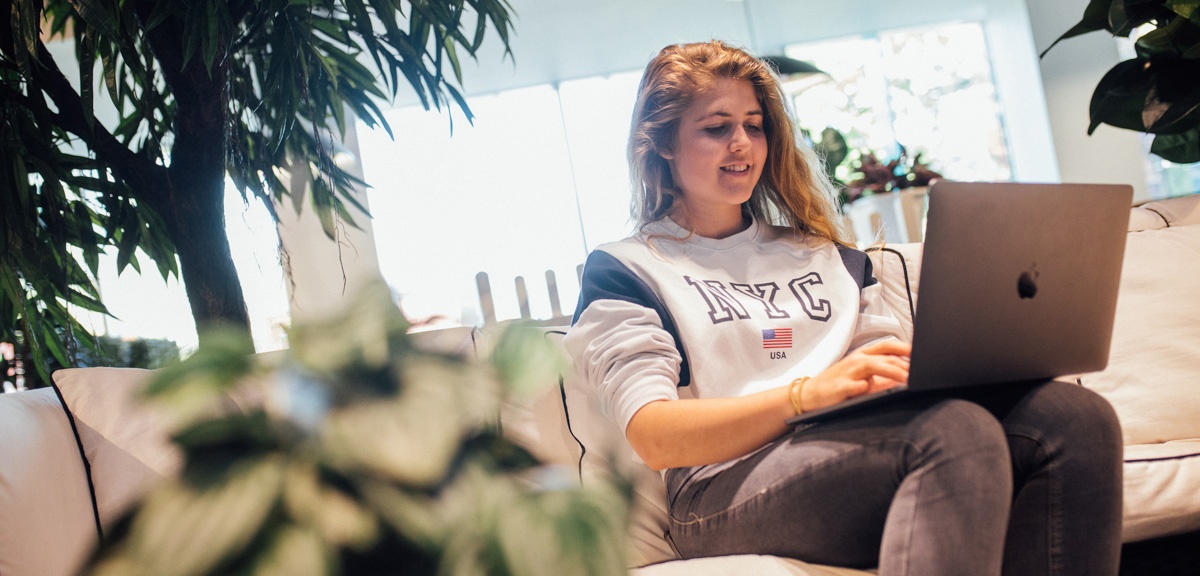 Choosing the right university is a big deal, so it's natural to worry about your UCAS application – especially as the 15th January deadline looms. Does your personal statement reflect who you really are? Have you chosen the right course? The right universities? To help guide you smoothly through this stage in the process, Queen's Domestic Student Recruitment Team explain what you need to bear in mind as you put the finishing touches to your application.
1. Choose a course that is right for you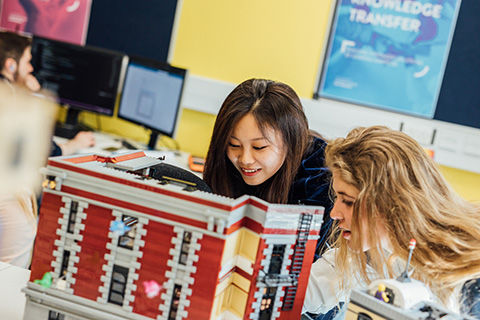 With so many courses to choose from, narrowing down your choices can seem overwhelming. Queen's offers around 90 undergraduate courses, running the gamut from Medicine to Film Making. If you have a dream job in mind, think about what course(s) will help you get there.
If you don't know just yet exactly what direction you want your career to take you (which is fine, btw), think about what subjects you are good at. You'll be deep diving into your chosen subject for the next three years, at least, so make sure it's something that can hold your attention. Take a look at the modules on offer at your chosen universities, chat to current students on social media or contact us for advice.
2. Choose a university that is right for you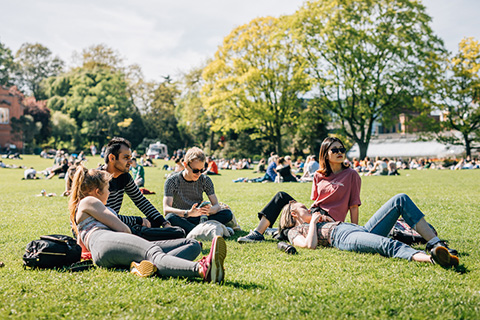 University rankings are a good starting point for narrowing down your choices. You might also want to consider if your chosen universities are in the prestigious Russell Group. Queen's, for example, is ranked among the top 173 universities in the world and 14 of our subjects, including English, Electrical Engineering and Architecture, are ranked in the top 200 in the world (QS World University Rankings 2020).
But there is a lot that our impressive rankings won't tell you, like the fact that our leafy, Hogwarts-esque campus is just a short walk from a buzzing capital city, or the fact that we have a great selection of accommodation, either in our sleek city centre apartments or in our vibrant student village in one of the city's most sought-after postcodes. Do your research and get under the skin of the universities you've applied for. You need to know that, outside the lecture theatre, you will be happy living here for the next three or four years.
3. Think about your future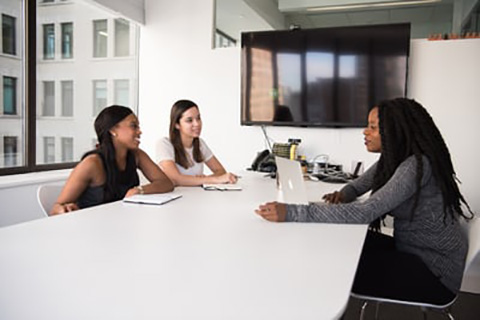 What and where you study is only part of the puzzle. What work experience is offered as part of your degree? What companies offer placements to students on your course? A university's employability rates are a good way of researching where your degree can take you. Queen's, for example, is ranked in the top 160 in the world for graduate prospects (QS Graduate Employability Rankings 2019).
Your chosen course could also take you to surprising places. Did you know, for example, that our Spanish degree could lead to a placement with Santander Bank in Spain; our Criminology degree could lead to a career in social care and victim support or that our Chemical Engineering degree offers you the unique opportunity to straddle both science and engineering?
4. Don't leave it up to the wire to submit your application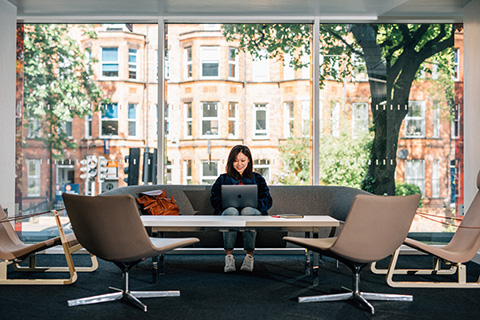 We know there is a lot to consider before you press submit on your UCAS application, but bear in mind that the deadline is 6pm on Wednesday 15th January. Resist the urge to leave it to the last minute as patchy Wi-Fi, lost passwords and last-minute technical glitches can conspire against you, leaving you pulling your hair out at 5.55pm!
Make sure you leave enough time to spell-check your application and double-check that everything – including a completed reference and personal statement – are in order.
Keep your UCAS passwords and email logins safe – you don't want to get locked out on the crucial deadline day. You'll also need the UCAS codes and numbers for the universities that you are applying.
The UCAS code name for Queen's is QBELF and the number is Q75.
Visit UCAS
5. Don't overthink your personal statement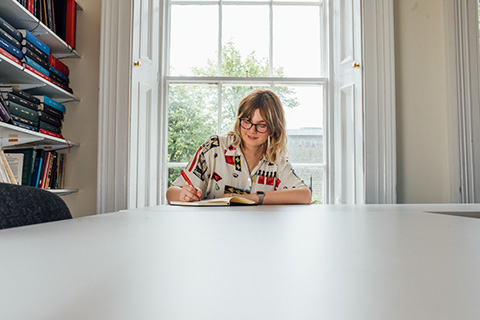 With 4,000 characters to fill, the Personal Statement section of a UCAS application can be a major stumbling block for a lot of students. It's tempting to overthink your Personal Statement and get a serious case of writer's block as you try to craft the perfect passage of prose.
Stop searching the internet for the 'ideal' Personal Statement format (and definitely don't use someone else's words) and go back to basics. All your Personal Statement needs to do is tell us why you are applying to study our course(s) and why the course(s) is a good fit for you.
Try not to get side-tracked writing down all your extra-curricular activities: it's great that you can play 'London's Burning' on the recorder, but not that relevant to a Finance degree. Apply the 'so what?' principle to everything you write in your Personal Statement: if it doesn't say something about what makes you a strong university candidate, delete it. A good starting point is to jot down everything you want to say, regardless of word count, then edit it afterwards. Pay attention to spelling and grammar and make sure you break up the text with paragraph breaks to make it readable. It's a good idea to get someone else to proof-read it too.
6. Get a glowing reference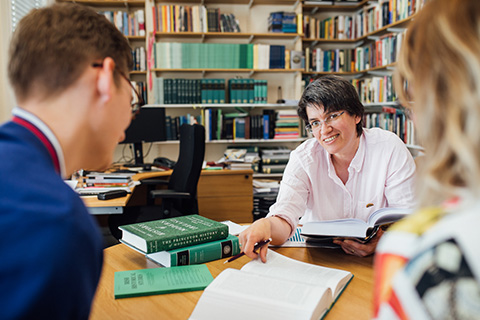 Perhaps more important that the dreaded Personal Statement is a reference. If you are still in school or college, this should be from a tutor, teacher or principle; if you are coming back to uni from work, then an employer or supervisor can act as a referee. Friends and family members are not permitted to act as referees.
The reference should include any relevant work experience, your career goals, predicted grades (if your referee is your teacher) and any circumstances that might affect your academic work, for example, personal problem, illness or any individual needs you have.
7. Think about funding
UCAS charge an application fee (£20 for a single choice or £25 for multiple courses), which can either be paid by you when you apply or your school or college may supply UCAS with a lump sum and ask for your payment. However, this is not the only cash you need to factor into your budget when it comes to applying for university.
You need to think about how you'll pay your course fees and how you'll fund your student life in the future. You might want to consider a student loan and research any scholarships that you might be eligible for. If you are considering coming to Queen's from other parts of the UK, for example, you could be eligible for a GB scholarship of up to £2,500 per year.
Think about the cost of living in your chosen university, too. Northern Ireland has the lowest cost of living in the UK (Which? University, 2018), so you'll save on big things like rent, groceries and travel.
8. Sit tight for the next stage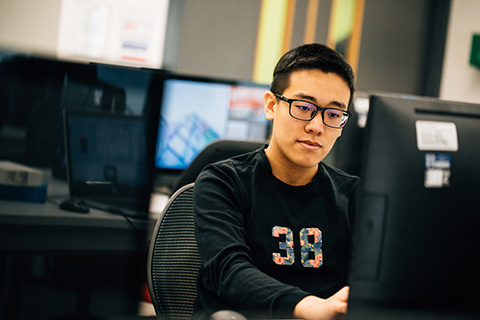 Once you have submitted your application, your details will be sent to all your chosen universities. Our admissions department will be busy considering your application and checking if you fit the entry criteria for your chosen course(s) and UCAS will let you know in due course via UCAS Track when we have made a decision.
The absolute deadline for us to get back to you with a decision is 5th May, though UCAS encourage universities to make all their decisions by 31 March 2020. Keep an eye on your UCAS Track as your deadline for making your decision will depend on when you get your decisions back from your selected universities.
After that, it's time for you to make your big decision on your firm choice. Use the time to do more research on your chosen universities so that you've got all the information you need to make your firm choice. If you missed Open Day, book a campus tour or check out our Virtual Tour.
Student Recruitment Team
Queen's Domestic Student Recruitment Team