Jack Elliot, KTP Associate | Thompson Aero Seating
Jack Elliott is currently employed as a KTP Associate in Thompson Aero Seating to develop a smart factory based on industry 4.0 principals. Jack has had ample opportunities since starting his KTP project and is now an associate member of the Institution of Mechanical Engineers (IMechE) The company and academic supervisors are extremely impressed with Jack's input and transfer of knowledge into his project and his dynamic approach to tackling new challenges that arise have been vital to Thompson Aero Seating maintaining its vital position in the market place. Hear more of Jack's KTP journey so far in our case study video.
Fusion Antibodies | KTP front liners during Covid-19
Leona discusses her role in helping tackle Covid-19 and gives advice to upcoming graduates/postgrads
Leona McGirr discusses her KTP role and how this has given her the opportunity to assist in Fusion Antibodies efforts to support and tackle Covid-19 and gives advice to recent and upcoming graduates / postgraduates when we caught up with her for a short Q&A session.
What was your academic background in and what urged you to apply for the KTP with Fusion Antibodies?
I have a degree and a PhD in Chemistry from Queen's University Belfast. My PhD project was multi-disciplinary between the School of Chemistry and the Patrick G Johnson Cancer Centre. I knew this particular KTP project would allow me to build on my existing experience and gain additional antibody engineering skills.
What opportunities did the KTP programme provide for you?
The Knowledge Transfer Partnership programme at Queen's provided a training and development budget which I was able to use for travelling to many international conferences where I presented my results. I also completed training in areas related to my project, for a deeper understanding of these. I was given an opportunity to attend a course in project management (PRINCE) which was extremely helpful for me as I put into practise the skills developed from this course during my time as an associate.
Could you briefly describe what your project involved?
My project involved developing a novel mammalian antibody library that can be used by clients to select for lead antibodies.
Did you face any challenges during your project, and how did you overcome these?
As with all R&D projects there are always a few bumps along the way but thankfully there was nothing major. I had a lot of support from my supervisors and their teams -everyone at Fusion Antibodies and the Chris Scott group helped towards this project in some way.
Do you think the KTP programme helped better prepare you for industry?
Definitely, I had a lot of academia experience (PhD/postdoctoral research) but I only had 1 year industrial experience and the KTP programme allowed me to make a smooth transition from academia into industry, the support from Queen's academics, the KTP team and company supervisors was really helpful.
What does the future hold for you, now that you have completed your KTP project?
The KTP Programme has helped me progress in my career and I have the permanent position of Library Discovery Team Leader at Fusion Antibodies.
Where you exposed to any research / functions that Fusion Antibodies is working on to tackle the current Covid-19 situation during you KTP project?
Yes I have been involved in exciting Covid-19 meetings with Prof. Ultan Power (Professor of Molecular Biology QUB), Prof. Chris Scott (Director of the Patrick G Johnson Cancer Centre QUB) and Fusion Antibodies. Fusion Antibodies recently expanded the novel antibody library development program to include Covid-19 and work has already begun. It has been really rewarding being involved in this development and I feel very lucky that my KTP gave me this opportunity.
Would you recommend the KTP programme to other QUB graduates?
Yes I would definitely recommend the KTP programme as it provides you with more opportunities than what a 'normal' job would. It's fulfilling to see the tangible results at the end of the project and knowing that your project has benefited the company for the long term.
See here for our current and upcoming KTP roles or contact us at ktp@qub.ac.uk for more information.
Read more
Read less
---
Andrew Grounds, KTP Associate | Ashton Centre
Two-times Queen's graduate and current Knowledge Transfer Partnership (KTP) Associate, Andrew Grounds, is finding that a KTP is the ideal way for him to use his academic qualifications and to apply his Master's and PhD to a role that is making a real difference in the community. Andrew explains, "Working with an organisation like Ashton, who are really driven by a social mission, has given me an opportunity to apply some of my previous academic research in areas of social enterprise development, community planning and re-generation."
Philip Crossett, KTP Associate | FP McCann
Philip was employed by FP McCann as a KTP Associate after completing his PhD at Queen's University Belfast. He felt the KTP programme offered a great opportunity to get hands on experience with managing a real life project in industry, whilst also putting his research skills to use during the lifetime of the project. This particular KTP was FP McCann's second collaboration with us; after seeing first hand the benefits that a KTP can bring for all parties involved. Philip talks more in depth about the opportunities that KTP provided for him in this case study.
Muddasar Anwar, KTP Associate | FP McCann
Muddasar was employed as a KTP Associate with FP McCann to work on the design and development of a hydrodynamic separator with the guidance and support of academic experts in the field from Queen's University Belfast. Here, Muddasar discusses the benefits that the transfer of knowledge between academic researchers and company supervisors has provided for him, within his professional development.
Gareth Robinson, Chief Engineer for Hydraulics | FP McCann
Gareth was FP McCann's first KTP Associate before taking his current position as Chief Engineer for Hydraulics within the company and this case study highlights the opportunities that the KTP programme can provide for career development. The project that Gareth initially worked on included managing and controlling the flow of storm water on site, with Gareth believing that the collaborative work carried out between an organisation and an academic institution is vital as graduates are strong at adopting new technologies but have the added benefit of seeing their work take physical form. Clare Loye, an Accountant at FP McCann discusses the benefits that KTPs have brought from the companies perspective in developing new products and much more.
KTP | Almac drug discovery collaboration
Breaking down traditional industry-academia boundaries in order to develop products for patients.
The long-established relationship between Queen's and the Almac Group took a huge stride forward during 2013. ALM201, which is one of the first novel cancer drug candidates fully developed in Northern Ireland, is based on the work of Professor Tracy Robson in collaboration with Almac Discovery. This work has also paved the way for a joint programme in cancer discovery involving the Centre for Cancer Research and Cell Biology (CCRCB) and Almac Discovery.
The development of academic-industry partnerships is of key strategic importance to Queen's as it translates basic research into commercial output. Launched in September 2013, this £13m collaboration represents a major investment by the University, Almac and Invest NI in translational life sciences research.
The programme is integrating Queen's academic and clinical researchers with some of Almac's most experienced drug discovery scientists. A total of 17 Almac staff are seconded, for three years, to the University, centred in CCRCB and the David Keir Building. As part of the collaboration, the new McClay Chair in Medicinal Chemistry has been established at the CCRCB and professor Tim Harrison from Almac Discovery is the inaugural holder of the post.
Professor David Waugh, who heads CCRCB, says, 'We're taking academic expertise and partnering it with expertise in the private sector. It's changing the mind-set of our academics and we're pushing programmes forward. For this kind of academic/industrial hybrid model to work, we have to manage the expectations of both partners so that we each get what we need out of the programme. It's also important that we really do work together. It's not a question of two teams working separately. We're breaking down traditional industry-academia boundaries in order to develop products for patients.'
Frances Weldon, Business Alliance Manager for Medicine, Health and Life Sciences, is the liaison officer for the programme. She says, 'The vision is that the current collaborative R&D project isn't just a one-off. Having a drug discovery programme aligned with research in the CCRCB and the wider University is something we hope to sustain. We're also attracting the interest of companies beyond Northern Ireland with this kind of open innovation and it helps us to deliver the translational research which we promote here.'
In November 2013, CCRCB and Almac Discovery held an off-site retreat with 30 people involved in the programme. Frances says, 'It was a case of two minds coming together, each with an appreciation of the other. Part of my role is to ensure that this interaction continues. There was an open exchange of information and there are plans for follow-on workshops as well as meetings to follow up on potential new collaborations.'
David Waugh says, 'We want to see part of the revenue which we hope to see generated through the programme reinvested in the research pipeline and we want to develop more opportunities for collaboration based on this model. Everyone involved in this kind of programme can benefit from it but ultimately the patients will benefit the most.'
Read more
Read less
---
Charlotte Lau, KTP Associate | Resistant
Charlotte was one of the first Management KTP Associates, currently working within Marketing at Resistant Building Products
"KTP is such a dynamic graduate programme and I feel very proud to be an associate at Queen's University Belfast. I have learned so much in such a short period of time and every day I am gaining new industry insight. I have made many new connections, found useful management tools and developed skills for future use. This experience has been very insightful, using my academic knowledge to help manage a real life business project with the support of specialist academics and company supervisors, it's an experience I would definitely recommend to other graduates." Charlotte Lau, KTP Associate with Resistant Building Products
Read more
Read less
---
KTP | MOF Technologies
An exciting new venture created with Queen's
MOF Technologies Ltd was established in August 2012 by QUBIS Ltd in partnership with NetScientific and Professor Stuart James. On spinning out it achieved a NISP 25k Award, external funding for fellowships, secondments and early investment. In 2014 it received further significant corporate investment from outside NI.
The company is based around a core technology developed over the past decade by Professor Stuart James, Chair of Inorganic Chemistry. This patent–protected technique provides an environmentally friendly, low–cost method for the manufacture of metal organic framework (MOF) materials. These MOFs have a number of high-value applications. This includes applications as heat adsorbents in heat pumps, in gas storage (particularly for natural gas in vehicular transport) and in carbon capture and gas and liquid filtration.
This venture was led by Dr Paschal McCloskey, a member of the Queen's Commercial Development team. Hence, it was directly supported in part by HEIF funding. This funding has been leveraged many times over – including with investment from outside NI. Dr McCloskey has, himself, spun–out to lead the venture.
MOF Technologies Ltd currently has a core team of five. This includes Dr McCloskey as CEO, Prof Stuart James as CTO along with three Production Chemists – creating new high tech employment. There are also numerous PhD-sponsored studentships alongside the expanding production team. The management team behind MOF has a wealth of experience. This includes IP commercialisation and management experience in the start-up arena, particularly in the High Tech Industry Sector.
Read more
Read less
---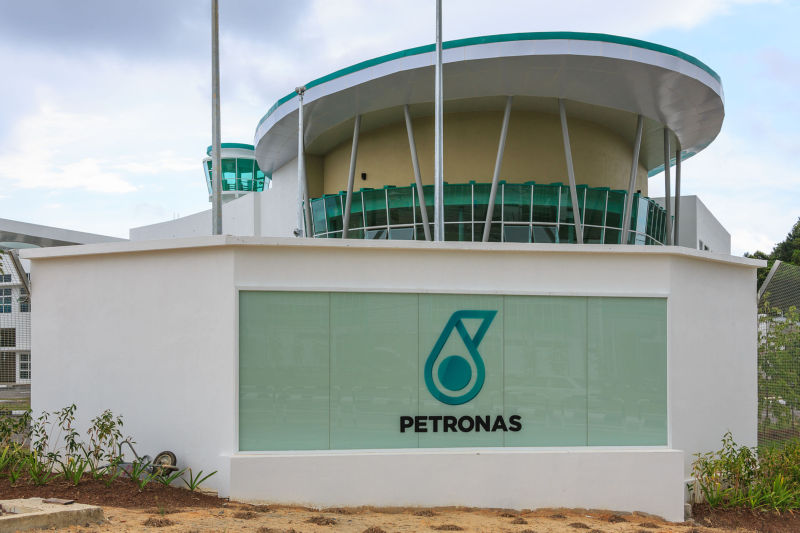 Petronas KTP | Royal Society of Chemistry Award (RSC)
The University, through the School of Chemistry and Chemical Engineering, has an ongoing collaborative partnership with Petronas
The University, through the School of Chemistry and Chemical Engineering, has an ongoing collaborative partnership with Petronas, a major Malaysian oil and gas company, which was renewed in 2012-13 for a further five years.
Queen's University Belfast has been named among the winners of the prestigious Royal Society of Chemistry (RSC) Awards for its ground-breaking work in removing harmful mercury from natural gas.
The RSC Teamwork in Innovation Award is the latest in a string of national and global prizes for the University's partnership with Malaysian oil and gas giant PETRONAS, which has developed a much more environmentally friendly and safer gas production process. The award recognises collaborative teamwork to achieve an innovative solution or process and is judged by a panel of entrepreneurs and industrialists.
Queen's collaboration with PETRONAS is one of a number of partnerships between the University and global leaders in business and industry. The technology developed by Queen's University Ionic Liquid Laboratories (QUILL) and PETRONAS is being used to produce mercury-free natural gas at two PETRONAS plants in Malaysia. Explaining how it works, QUILL Director Professor Martin Atkins said: "Mercury is one of the biggest threats to downstream processing in the oil and gas exploration industry, so it is a huge problem for companies like PETRONAS. It contaminates natural gas, corrodes processing equipment, and compromises the safety of processing plants and the quality of the end product. The amount of mercury present can vary considerably, which makes it incredibly difficult to manage.
"We developed a new ionic liquid based formulation which completely removes mercury from natural gas and is capable of handling the unpredictable surges of mercury in the gas stream. The result is a robust technology, providing a cost-effective and sustainable production process. It is a cutting-edge development, and we are delighted that it has been recognised by the Royal Society of Chemistry."
This latest accolade is further recognition of the global impact of Queen's world-leading research in 'green' chemistry. The mercury removal project was also the major winner at the global Institution of Chemical Engineers (IChemE) Awards in November, receiving three awards, and was recently named in the IChemE Roll of Honour. In 2013, Queen's ionic liquids discoveries were named the Most Important British Innovation of the 21st Century in recognition of their potential future impact on the world, in a poll initiated by the Science Museum, beating the Nobel Prize winning Higgs boson and graphene discoveries.
QUILL is home to nearly 100 scientists who are exploring the enormous potential of ionic liquids or 'designer solvents'. QUILL Director Professor Ken Seddon said: "Ionic liquids are salts that remain liquid at room temperature and do not release hazardous vapours. They can be used as non-polluting alternatives to conventional solvents, and are revolutionising chemical processes by offering cleaner, greener and smarter solutions to traditional methods.
"Queen's is dedicated to advancing knowledge and changing lives, and QUILL's work on ionic liquid chemistry has a bearing on most of our lives. Ionic liquids have huge potential to revolutionise how we live and work, and our impact on the environment, and Queen's is recognised as a global authority in this increasingly important area of research." Dr Robert Parker, Chief Executive of the Royal Society of Chemistry said: "Each year we present Prizes and Awards to chemical scientists who have made an outstanding contribution, be that in their area of research, in industry or academia.
"We're working to shape the future of the chemical sciences for the benefit of science and humanity and these Prizes and Awards give recognition to true excellence.
"Our winners can be very proud to follow in the footsteps of some of the most influential and important chemical scientists in history."
The research emanating from the partnership will be in Petronas' key strategic areas of contaminants removal and biochemical processing. The framework agreement enables the development and contracting of individual research projects, secondment of Petronas research staff to Queen's, technology transfer programmes, graduate and postgraduate education of Petronas staff at Queen's, and the joint pursuit of external funding. The Petronas collaboration has significantly enhanced the University's reputation in this area and led to exploratory discussions with similar organisations in other countries.
Read more
Read less
---
Autoline Insurance KTP
Q&A on Leading a Data Revolution
Q: Your company shares something with KTP – they're both celebrating their 40th anniversary. Things have changed a lot in your business in that time, as we can see from this KTP project.
JULIE: We started trading personal lines insurance here in Newry 40 years ago but since then we've grown into a broker of commercial and all manner of personal insurance, as well as offering financial services through our Ashtree division. In general, the insurance industry is probably one of the slowest to adapt to technological changes. Telematics, which is the whole area of usage-based insurance, is one of the biggest recent developments. We've been the first in Europe to launch a smartphone app, using telematics technology to measure driver behaviour and we've been the first to link that to a live policy in order to transact business.
MICHAEL: This kind of analysis wouldn't have been dreamt of when the business started 40 years ago. When you consider how things have moved on in that space of time, it's all dramatically different.
JULIE: We launched the app in 2012 and it has really increased our profile over the past three years, right across the UK. We really wanted to capitalise on that and trade more business, specifically in the niche market of telematics. I'd always been aware of KTP but nothing had really rung a bell with us until we began to work on our enhanced platform. Through measuring driver behaviour we were collecting a lot of data about policy-holders but we had no expertise in this area because we're a sales-led organisation. So to use the data effectively, to ensure that it's secure and used correctly we thought – maybe there's room for a KTP associate and we could make this a very interesting project that would be beneficial not only to our business but to the insurance industry as a whole.
Q: And that's when you came on board, Duy. What's your background?
DUY: I have an undergraduate degree in computer science and a Masters in business analytics from UCD. So I've got a background in working with data and that's what I want to pursue in my career. I found this job on the internet and I went for it and got it. So far it's been a wonderful experience and I'm learning more and more all the time about data analytic techniques.
JULIE: We've really benefitted from having Duy on the team because he has such a comfort level with data and the scope of what we can achieve has increased as he's been learning about the business. In order to do that, he had to start going through all the data and then put it all together like a jigsaw. Over the past 10 months he's been helping every single department with their reporting needs, figuring out smarter ways they can pull KPI's from the system, which they wouldn't ordinarily be able to get.
DUY: It's been a big learning curve for me. I've been learning on the job but I've also had a lot of support from my academic supervisor at Queen's, Professor Jun Hong. I can see a career path emerging from this. Telematics, which I'm implementing here, is a new and emerging technology and I can see a role as a data analyst in the insurance industry in the future.
MICHAEL: Yes, there are very few people in the telematics market who would know how to run a driver profiler because it's so new and there will undoubtedly be a demand for people with that skillset, who can answer the question – how do we manage all this data and ultimately translate it into pricing decisions? It needs someone like Duy, with that specialist knowledge, in the middle of the process to make it actually happen.
"That's been the great benefit of this KTP, engaging with a specialist whom we might have found difficult to source in the market ourselves."
Read more
Read less
---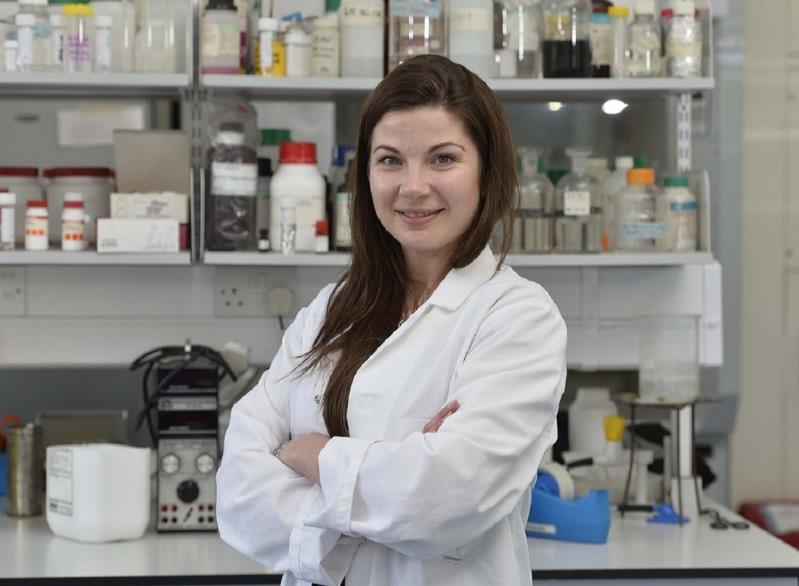 Cirdan KTP | Images that will speed up diagnosis
Q&A in using data analysis technology to give motor insurance underwriters a clearer driver risk profile
Q: Hugh, as a founder of Andor Technology, a spin-out from Queen's, you already knew the advantages of working with the University, didn't you?
HUGH: I was doing my PhD at Queen's when we started that company, focusing on developing leading-edge camera technology for research. We're very proud of its success and the support we had from QUBIS Ltd. The company's been subsequently acquired by Oxford Instruments but I'd been at the helm for 19 years and I was looking for new challenges. A key interest was imaging for medical purposes so I had a bit of an apprenticeship in the US for a couple of years and then I came back and set up this company in 2010. A lot of pathology is about imaging but historically they don't take pictures. They look at the tissue and describe what they see. Now imaging is becoming much more important so we developed the company to help capture those images as a first stage and then see in the future if we can provide more analysis to enhance and accelerate the speed of diagnosis.
Q: And what led you down the KTP route?
HUGH:I had experience of KTP with Andor Technology. For a small company, it's often difficult to do all the leading-edge research you'd like to, especially when you're focusing on other day-to-day activities and growing sales, but KTP allows you, very cost-effectively, to link in with university research and work on the longer-term goals of the company.
"The concept of universities and companies collaborating is such a good idea."
Q: Agnieszka, what attracted you to the project?
AGNIESZKA: I have a Masters in biology from Poland and a PhD in biomedical science from Queen's. My PhD was on Raman spectroscopy and imaging systems and the KTP is about designing a new imaging system, using Raman spectroscopy, so that was the perfect match. It was as if someone had written the project for me.
HUGH: Agnieszka had exactly the experience and ability we're looking for. It was a very good fit. She's a very hard worker, very innovative, she has a lot of ideas, she doesn't need prompting and that's all great for a small company.
AGNIESZKA: And there's a lot of support from my academic supervisor, Dr John Nelson, from the School of Biological Sciences, who has important knowledge and experience. He makes a really
important contribution.
HUGH: John was very helpful from the start. When we were having initial discussions with various people at Queen's, he had a lot of ideas about how we could use imaging to help the diagnosis of normal tissue and we rapidly set up the KTP after that.
AGNIESZKA: The problem we're trying to solve is very challenging and we have to look at it from different angles at the same time. I've been given a unique opportunity to work on something of enormous interest to me. Working with John and Hugh is an honour – John for his research and Hugh because he is such a successful businessman. I have deep respect for both of them.
HUGH: We can compare normal tissue and abnormal tissue very effectively but now we need to build on that to be able to take some hard measurements. After that we'll be in a strong position to look at how the technology and the science can be developed into a medical device, which is what we're hoping for. We always planned this to be a very strategic development. A medical device can take quite a while to bring to the market. We knew this would be long-term, a five-year path, so we looked to see what we could do within the shorter timescale of the KTP to make sure we're on the right track. That will help us bring in more support, such as European funding, to help take it to the next stages.
Read more
Read less
---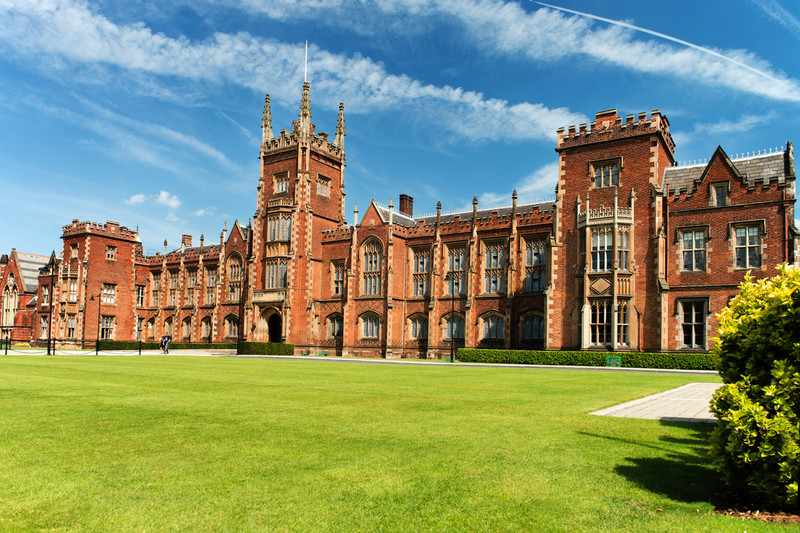 Sustainable energy in the parish of Ballinascreen
Nine local companies teamed up, led by Workspace Enterprises, a social enterprise agency, leading to voucher funding of £36,000
Our Consultancy and Technical Services team helps small businesses in Northern Ireland benefit from the knowledge and expertise of our academic staff. We have a close connection with Invest NI through their Innovation Voucher programme, assisting small or medium sized businesses (SMEs) that may be in need of expert help in order to expand.
Mike McCleave, who manages the University's participation in the Innovation Voucher programme, says: 'The vouchers are each worth £4,000, which allows a small company to engage with a knowledge provider such as Queen's. But now Invest NI is encouraging pooled vouchers. This involves a number of companies working together on a single project with all of them funded through the voucher system.'
One such project in 2013 was a review of energy use and sustainable energy opportunities in the parish of Ballinascreen, at Draperstown. Nine local companies teamed up, led by Workspace Enterprises, a social enterprise agency, leading to voucher funding of £36,000.
Mike McCleave also commented: 'Through the voucher programme the University was able to arrange for a study to be commissioned from the School of Chemistry and Chemical Engineering. The individual energy requirements of each of the companies was considered but the main focus of the research was on the potential energy mix, including energy efficiency measures and renewable energy options for the region.'
In September, the study revealed the preferred option for the future – a mixture of wind plus anaerobic digestion and biomass pyrolysis/gasification feeding a district heating system, with added value provided by biogas or liquid upgrade and use. The study said this was 'an ideal solution to the region's aspirations to generate both electricity and heat from renewable sources and as a potential source of vehicle fuel in the longer term'.
The companies involved are now working on how to take the results of the project to the practical application stage. Mike McCleave says, 'This is an example of using the voucher system to its optimum advantage. The voucher is there to encourage firms which wouldn't otherwise engage with a university. It is also an incentive for our academic staff to engage with SMEs. From our perspective, it's a beginning. We're supporting worthwhile enterprises but we also want to see growth in engagement, with vouchers being used in bigger projects.'
Read more
Read less
---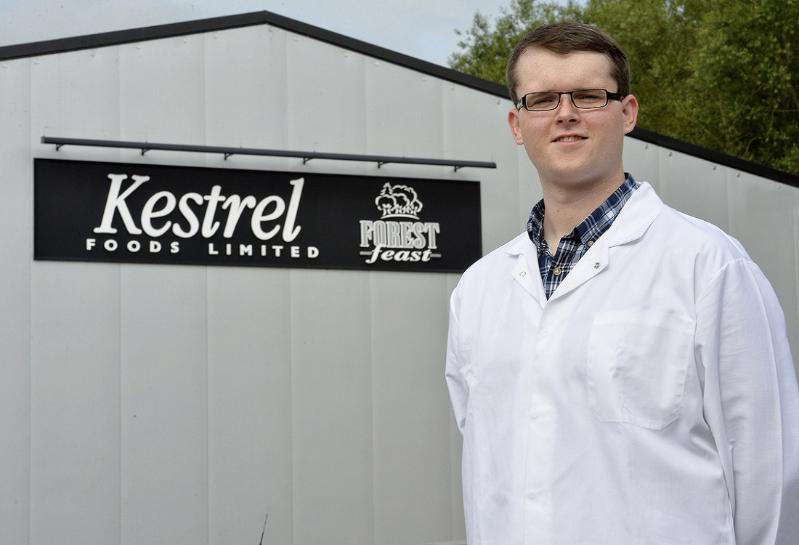 Kestrel Foods LTD KTP | A New Venture Takes Wing
Q&A in embedding new expertise that will help this successful snack food packaging and production company branch out into process
Q: What's the history of the company and how did this project come about?
MICHAEL: We started in 1991 as a contract packing company. That eventually gave us the confidence to look at starting our own business manufacturing products and importing goods from abroad. In 1996 we registered Kestrel Foods and created the Forest Feast brand, importing products from all continents, mixing them and packing them and selling to supermarkets and food service chains, airlines and so on – very much a snack business with healthy, natural fruit and nut products. But as time went on we were asked more and more for processed products like salted peanuts, roasted salted cashews, honey roast and glazed products so it made sense for us to have a hard look at that and see if there was viability in putting together our own roasting plant.
"We wanted to increase the diversity and innovation of our products but we needed skills that we didn't have and when KTP was mentioned to me I knew it would fit with what we wanted to do."
DAVID:I saw this opportunity advertised and it was just right for me. Food KTPs are quite rare but my background has always been food, through the family firm, Welsh Lady Preserves, which makes jams and chutneys. My grandfather started showing me how the business worked when I was four and later my father relied on me to bring on new products every year. I went to the University of South Wales and got a biology degree which had a strong element of food science and technology but I already had knowledge about flavours and so on so I'm bringing my life experience as well as my academic experience to this role.
Q: What has David's arrival meant?
KAREN: David works closely with me and since he arrived at the end of 2014 he has opened up our thinking about what we're capable of. We've moved from packing and mixing to processing and manufacturing. There's a lot more technical experience involved and it's changed the whole atmosphere.
MICHAEL: We'd invested in a roasting machine but it was the other aspects, flavouring and coating and so on – the whole science – that we needed to know about. We learned things we hadn't expected to. For example, when you're packing raw product and putting it into bags, the wastage is 1%. But when you start to roast, the wastage can be as high as 9% through moisture loss. That has to be factored into the costings.
Q: There is joint academic supervision – Dr Brian Green at Queen's Institute for Global Food Security and Fiona Ferguson at the College of Agriculure, Food and Rural Enterprise (CAFRE). How does that work?
DAVID: It provides me with very rounded support - advice from CAFRE on product development queries, for example, while Queen's gives me access to the latest developments in research. That's tremendously important for me.
Q: Has it been a steep learning curve?
KAREN: Yes, for everybody and we're still learning and there'll be a lot more when we start putting new systems in place – a lot of new processes and staff retraining.
MICHAEL: It's opened our eyes to other things. We can use the equipment for other purposes, like brining and roasting and salting pistachios, which we haven't done before. The next part of David's journey will be to work with us to perfect that. And there are other possibilities – like chocolate and yoghurt-coated products further down the line.
DAVID: I don't have any experience of that at the moment but I'm delighted that Michael thinks I'm capable of doing it! As for the future, I really want to be involved in research and development. It's really exciting to see new products go from a prototype to being on the shelves and I'd love to be a part of that.
MICHAEL: We've all benefitted. This is an excellent way for any SME to look at the viability of something instead of leaping into spending money without having tested the water.
Read more
Read less
---
Ostick and Williams LTD KTP | Market Leader in BIM
Q&A in delivering innovation and strategic growth through the development of Building Information Modelling Systems (BIM)
Q: When did you recognise the need for new skills in the company?
KEN: Three years ago the Cabinet Office declared that by 2016 all publicly-procured projects would have to be delivered by BIM to Level 2. We wanted to be at the forefront of that change. We were still in recession then but we would be coming out of it at some point and we felt it was the right time to invest time and effort and focus on this.
Q: How did you decide to go down the KTP route?
KEN: We'd been in discussion with Queen's academics at the School of Planning, Architecture and Civil Engineering about joint research projects. As those conversations went on...
"...we realised that KTP was a great way to form the relationships between the practice and academia that we were looking for but we could also use the skills within the University in terms of new ways of working."
MARK:I'd just completed my Masters at Queen's and then worked for a year teaching BIM-related software. That placed me ideally when this position came up. I was also very keen to get back into architecture. That's where my passion was and is. I also found that the skillset I'd started to develop was exactly what Osticks were looking for. When I came here I enjoyed the fact that I could make an impact by combining what I'd been learning about the technology with the experience that Osticks has.
Q: Ken, what did Mark bring to the table?
KEN: Mark and KTP brought a focus and allowed us to transform how we're working in a way that we wouldn't have been able to do by ourselves. We're all busy doing our day jobs in an increasingly competitive market. By bringing Mark alongside, we've seamlessly been able to transform the way we practise architecture through training, new processes, new ways of marketing what we do. Mark made an immediate impact which has meant we've always been ahead of our projected outcomes.
Q: Who were the supervisors on the project?
MARK: Graham Booth, the Head of IT, was the Industrial Supervisor and Dr. John Spillane was the Academic Supervisor from Queen's. He's unique because he's spent a lot of his career in industry as a project manager so he brought a strong emphasis on practicalities, not just theory.
KEN: That's an important point. He got it – what we were trying to achieve. He was able to bridge the divide between academia and practice and that was a key element which made the whole process easy and enjoyable for us.
Q: And what have you gained?
KEN: We were shortlisted in the Royal Institute of Chartered Surveyors BIM Awards this year. We were in the last four in the UK and our competitors were all much bigger. We've transformed the way we work, getting us to a place where we're seen as leaders in the discipline and that makes it easier to talk to clients about what we can offer by way of an innovative approach. It helps us win new work. Again, coming out of recession, we've shaped the practice and given it energy and direction and that's been really good for the staff.
MARK: One of the biggest things for me as a recent graduate is that I'm not just a number. I wanted to be in a position where I was contributing and being relied upon and KTP has brought me there quicker than going through the process of looking for a job, earning your stripes and working your way up. I'm now BIM Manager.
KEN: Queen's KTP Office is very well organised and was a great help in so many ways, giving us a structure in how to go forward. We're now involved in another KTP and that's the result of the encouragement, the incentive and the confidence which this project gave us. We've also established a range of contacts at Queen's and that's very important for the future.
Read more
Read less
---
Smiths Engineering KTP | Opening a Door to Innovation
Q&A with Managing Director, Darwin Smith, Production Manager, Greg Crawford & KTP Associate Barry Lynam
Q: The company's been in existence for 53 years and must have experienced a lot of changes in that time. What's the main focus now?
DARWIN: We began as a family firm, run with a family ethos, and that's still what we are. When my father started the company, it was primarily involved with the automotive industry but through the years we've grown into other sectors and we now have five divisions. Precision machining, precision fabrications – that's the big one for us right now. We're involved in the rail sector, in aerospace and the oil and gas industry. And there is the custodial sector, with the manufacture of security doors, and that's what Barry's directly involved in. We're building the brand, re-emphasising what we can do as a precision manufacturer, developing our reputation and making sure we have a good team. When I started in 2002 we had eight people. Now we have 38. There's now an international dimension as well. We won our first European tender in 2010 - to supply rolling stock, safety-critical components to the rail sector. That tells people what sort of a company we are, with great engineers and great people on board.
Q: SECURE, catering for the custodial sector, is your newest division. How did this KTP project come about?
DARWIN: We're heavily involved with Invest NI. They provide a lot of support and through that we've developed collaborative networks, including finding ways in which we can utilise resources at Queen's. As a result we now have a long-standing relationship with the University. We had discussions with people there, including Colm Higgins, whom I've known for several years and is now the academic partner on this project, to figure out how we could improve our knowledge base in this sector. But when we started down the KTP road, it was slow progress. It was difficult to find someone with the right attributes at the interview stage but we kept going and luckily we found Barry.
Q: What's your background, Barry?
BARRY: I started in Queen's in 2009 studying mechanical engineering, then a Masters. I graduated in 2014 and started looking for jobs and one of the first opportunities I found was this KTP. I'd learned more about KTPs during my final year so I'd been investigating possibilities. Now I'm here and it has exceeded my expectations.
GREG: The KTP has allowed us to put a lot more focus on how we do things. That's been one of the main benefits. We're really focusing on manufacturing methods. Barry's working on ways to do things better and we've been able to dedicate him to doing that.
BARRY: Yes, one of the big things is seeing first hand how industry works. I had the theoretical knowledge from my degree but to apply that, to extend my understanding in practical terms – I've been doing that from day one.
GREG: The key elements for us are precision and cost and also quality. There are competitors out there and the thing that helps us stand apart is the quality of our product. We're trying to keep it that way.
DARWIN: I took the long view for this programme. It wasn't just to have someone for a short time – it was to have someone who would come on board and stay. What Barry has brought to the table is another way of looking at things. He's even put together an electronic sales order system which is making things more efficient and that was never on the agenda. He's also developing his leadership skills, how to interact with the team. You don't get that in a lecture theatre. So we're learning together. It's a great relationship.
"KTP is highly recommended. I look forward to completing the current programme and reaping the benefits. I would certainly consider further KTP opportunities."
Read more
Read less
---