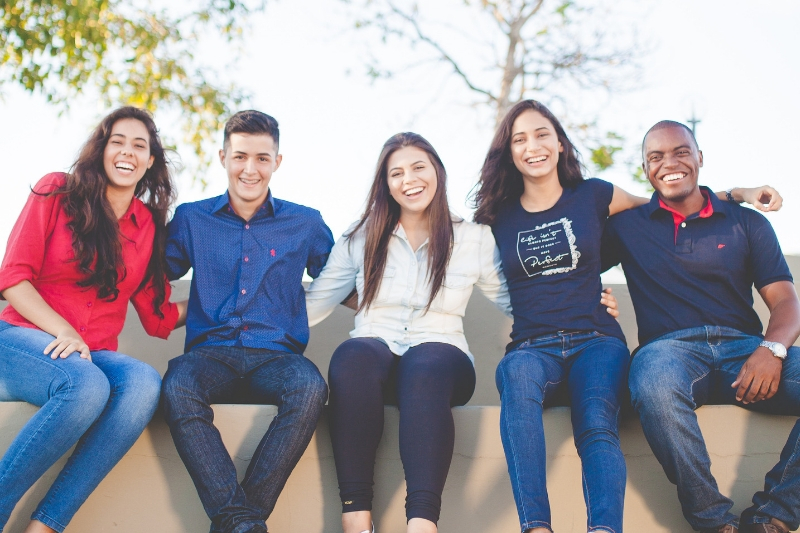 Fast track your career
Graduates and upcoming Graduates…Why KTP?
A KTP could be the perfect launchpad, helping enhance your career prospects by providing you with an opportunity to manage a challenging project central to a business's strategic development and long term growth.
You'll 'own' your own project, linked to both a university and a business whose experienced teams will provide you with full support. Acting as both a conduit for knowledge and a project lead, this is a real opportunity to deliver impact and shape your future career development.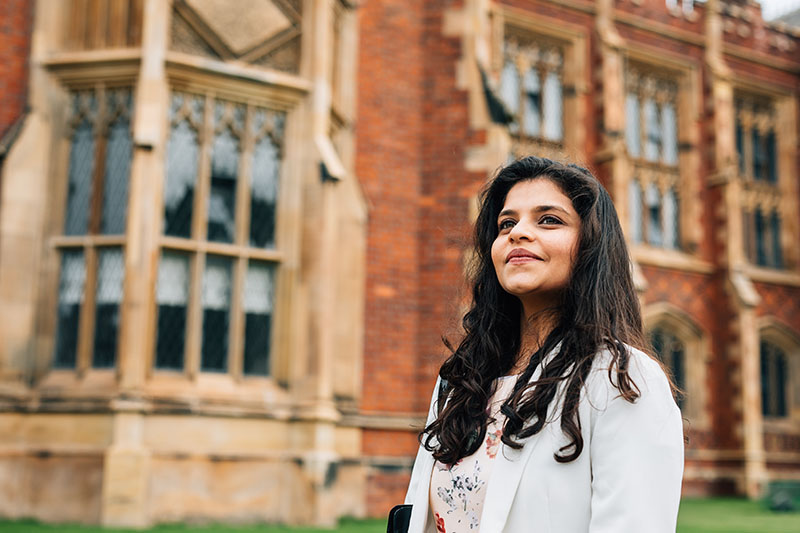 Are you looking to…
Fast track your career from a unique platform?
Take on a role that bridges academia and business?
Take ownership of your own project?
Apply your academic knowledge to a real life challenge that delivers strategic or tactical change?
Gain a further professional qualification?
Manage your own substantial training and development budget (you can also use this to attend conferences, cover membership of professional bodies etc)?
What's unique about KTP?
KTPs offer extensive opportunities for graduates and post-grads, as you provide the link between an expert academic team and a dynamic company.
This 'bridge' gives you unique and exceptional access to both worlds. As a KTP Associate, you'll act as a project lead and can expect to benefit from:
A fulfilling employment opportunity where you can apply your knowledge to turn a key strategic innovation idea into reality
The chance to manage a challenging, real-world project
An opportunity to tailor-make your role, as each KTP Associate position is unique
The chance to implement strategic development within an innovative company
Dedicated coaching, mentoring and personal development, as you manage your own personal training budget
Andrew Grounds, KTP Associate
"Working with an organisation like Ashton, who are really driven by a social mission, has given me an opportunity to apply some of my previous academic research in areas of social enterprise development, community planning and re-generation.
There have been multiple opportunities for me since starting my KTP, particularly when working on strategic matters across the organisation which has been really empowering. I've been working closely with the Senior Management Team on issues which can really have a positive impact, such as identifying new contractual opportunities and actually going beyond the research by preparing bids to potentially win some of these contracts.
This KTP has allowed me to engage with new stakeholders, whether that be government officials or new contractual buyers; it's been rewarding to work with those individuals and see the benefits and positive impact this will have on Ashton. I would definitely recommend all graduates to apply for a KTP, working on a real life project with support from Queen's academics has really helped me launch my career"
How to become a KTP Associate
We work hard with our company partners to identify the right candidate for every job because we know that the chosen KTP Associate is the key to delivering a first class high-impact project.
All KTP posts are open for suitably qualified graduates to apply and, due to the unique nature of each job, there is no 'one size fits all' set of candidate requirements. The qualification and experience-level required can vary between roles.
Although KTP Associates are employed by the University, they are are based in the partner business, to deliver the KTP project. The recruitment process is carried out jointly and we always try to hold the interviews on the business premises.
KTP jobs are advertised on the main Queen's University website, usually under 'KTP jobs', Please closely review the job specification for the role(s) that you are interested in, paying close attention to the essential and desirable criteria for each role. In order to be considered, tailor your CV to the role you are applying for. Note that all applications have to be received through the university's online application system.
KTP is a UK wide programme, the collaborations link forward thinking businesses with the UK's world class academic teams to deliver innovative projects led by inspired graduates. See UK Associate jobs and all things KTP here.
Salary and Other Benefits
As a KTP Associate, your salary will be decided by the company, in line with industry standards and with any other company employees at a similar level.
Don't forget that, in addition to salary, an Associate on a standard two-year KTP project will have access to over £8,000 for training and travel. Training requirements are agreed with your academic and company supervisors, to ensure that any skills gaps are addressed at an early stage.
Each KTP Associate is also required to attend two one-week training residential modules to develop core people and project management skills that enable you to manage the KTP and get the most from the people and resources around you.
As a member of University staff, you will also have access to staff training courses, library and sports facilities, as well as the option to join the University Pension Scheme.
Charlotte Lau, KTP Associate
"KTP is such a dynamic graduate programme and I feel very proud to be KTP Associate at Queen's University Belfast.
I have learned so much in such a short period of time and every day I am gaining new industry insight. I have made many new connections, found useful management tools and developed skills for future use. This experience has been very insightful, using my academic knowledge to help manage a real life business project with the support of specialist academics and company supervisors, it's an experience I would definitely recommend to other graduates."
FREQUENTLY ASKED QUESTIONS
How much time will I spend in the university? How much contact do I have with the academic team?

In general your day-to-day place of work is at the KTP company. You will work to the company's hours of work and annual leave entitlement. Depending on the project stage and tasks involved there may be periods of time that you will need to access university facilities and equipment to complete various tasks. This will agreed between all partners at the outset of the KTP project. On average KTP Associates will receive approximately 0.5 day per week supervision and support from the academic team. You are supported, not only by colleagues from within the university and business but also by an independent project officer, who is the Knowledge Transfer Advisor who monitors your project progress on behalf of Innovate UK.

I have yet to graduate, but I am really interest in the KTP programme, can I register my interest?

Some roles are open for students who are nearing completion of their students to apply – please look at the Candidate Information booklet to see if this is the case for the roles you are interested in.

If we currently do not have any roles that match your profile, please email us on ktp@qub.ac.uk to register your interest in KTP roles at Queen's University Belfast. Please state your discipline and area of interest, and we will contact you should a role arise that matches your profile.

Please use 'KTP Associate Role – Register my Interest' in the subject line of your email and we will respond to let you know we have recieved your request.

What does the recruitment process involve?

Applying for a KTP Associate role is a competitive process. If you reach the interview stage, a competency based interview will take place at the company premises where possible. Depending on the nature of the role, you may be asked to carry out a presentation as part of the interview process, or complete an unseen technical test or challenge. This will be communicated to you ahead of your interview.