Conflict, Security and International Studies
POSTGRADUATE STUDY
A WORLD CHANGING GRAD SCHOOL EDUCATION.
Questions about peace, security and justice dominate the discourse of governments, international agencies and civil society.
Queen's is a world leading institution for the exploration of these issues, assembling one of the largest and most diverse group of scholars in the UK covering almost all areas of conflict, human rights, politics and international relations.
Our location in Northern Ireland (a post-conflict society) provides a unique base and range of perspectives from which to explore peace building and the resolution of conflict.
We offer our students the opportunity to study in a vibrant academic community, within the UK equivalent of an Ivy League college (the Russell Group). Our Masters programmes are one year in duration, helping to reduce the cost of tuition and make studying abroad an affordable option for international students from around the world.
Queen's was ranked joint 1st in the UK for Research Intensity for Politics in the last UK Research Excellence Framework (REF2014).
Find Out More – Graduate Studies Webinar
Wednesday 9 March 2022, 6pm GMT/ 1pm EST/ 10am PST
This event will introduce leading members of the academic team, flagship research themes and approaches to teaching in the School of History, Anthropology, Philosophy and Politics.
The webinar will cover:
Interdisciplinary teaching and research
The graduate student experience
Belfast as a location for the study of peace & conflict
Opportunities beyond the classroom – internships, field research and more!
Register now and receive the joining link
Why Choose Queen's
Top 50
(Times Higher Education Impact Rankings 2021)
WORLD-CLASS UNIVERSITY
One of the world's most beautiful universities' (Huffington Post), Queen's is the 9th oldest university in the UK, established in 1845 with over 170 years of teaching excellence.
FAST TRACK YOUR STUDIES FOR LESS
Graduate sooner with postgraduate degrees typically 1 year (PhDs 3 years) helping you reduce the cost of study in a UK city with the lowest student cost of living (Which? University, 2018).
Career launch pad
You'll have opportunities to boost your employability through high-quality, transdisciplinary training and development programmes at the Graduate School.
State-of-the-art Facilities
Our historic campus is also an innovative learning environment featuring a dedicated postgraduate building, development events and community hubs.
Our Courses

| | |
| --- | --- |
| MA Conflict Transformation and Social Justice | This masters in conflict resolution offers you a unique opportunity to pursue an interdisciplinary degree in conflict transformation and social justice at a world-class university situated in the midst of a society transitioning from conflict. |
| MA Geopolitics | As the international scene becomes increasingly complex, understanding the fundamentals of how people, governments, international institutions and the environment interact is becoming increasingly important. If you are interested in understanding the intersections of space and politics then the MA in Geopolitics is specifically designed for you. |
| MA International Relations | This masters in International Relations aims to enable you to examine, explain and understand what affects our world, from security and terrorism, migration and mobility, to global financial crises. |
| MA Violence, Terrorism and Security | A dynamic and critical study into peace and conflict studies. It challenges accepted wisdom and opens up debate on the role of violence in relation to political power, all taught in a post-conflict society. Graduates now serve in Law Enforcement Agencies, Border and Immigration Control and National Armed Forces including the US Army and US Air Force. |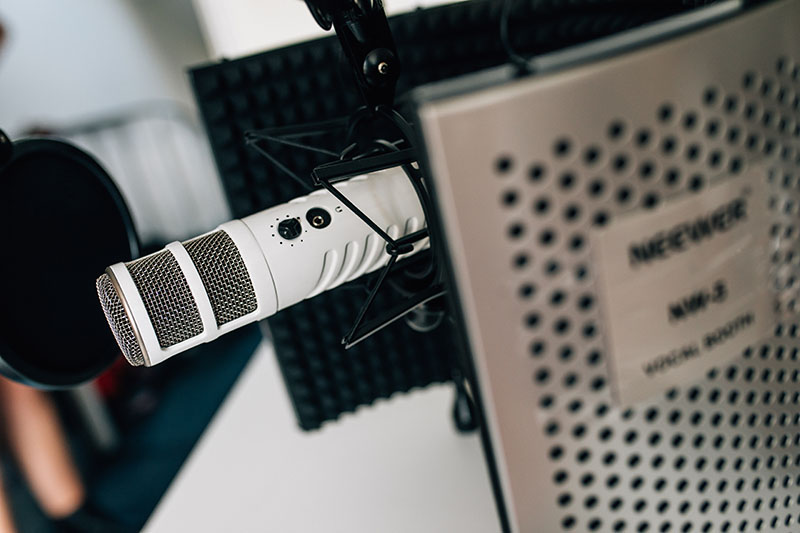 Queen's Podcast Series
Introducing Queen's academics and their research from schools across the university, available to listen via the below links as well as via Spotify and Apple Podcasts. The podcasts include a wide-ranging set of brief talks by Queen's academics across many disciplines and subjects including: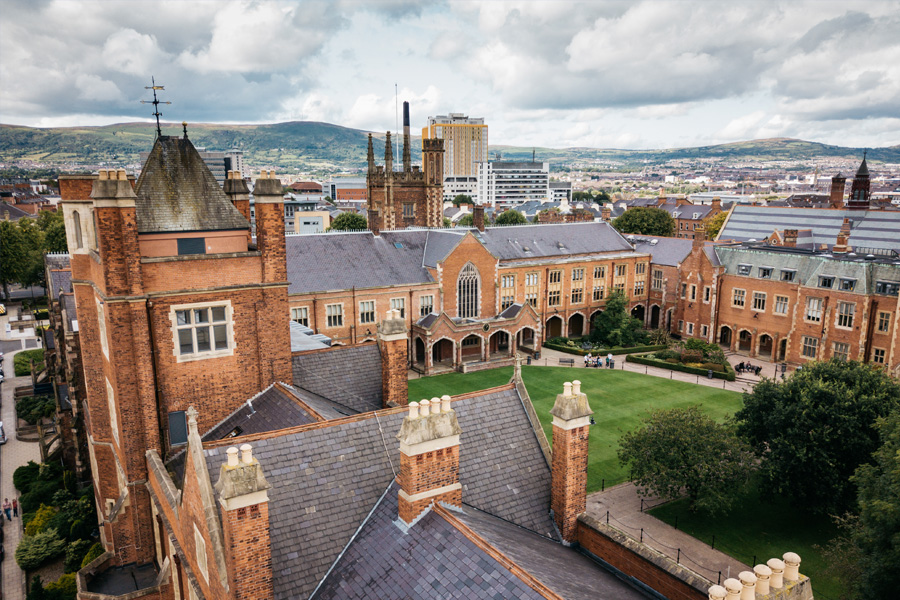 Life at Queen's