ABOUT QUEEN'S
This year, Queen's celebrates the 175th anniversary of its foundation as one of three Queen's Colleges in Ireland.

Today, we are ranked in the top 100 universities in the world for impact (Times Higher Education Impact Rankings 2023), and a member of the Russell Group of UK research intensive universities, combining excellence in research and education with a student-centred ethos.
Stories of innovation
Joint 1st in the UK for research intensity (Complete University Guide 2021)
In 1964, Queen's alumnus John Stewart Bell, known as 'Ireland's Einstein', published his quantum physics theorem proving Einstein wrong. A year later, Professor Frank Pantridge, a Queen's Professor invented the world's first portable defibrillator.
Today our culture of innovation continues in research hubs like the Centre for Secure Information Technologies – where we are leading the fight against cybercrime - and in the Centre for Experimental Medicine where we are working to combat cancer.
Our first Chemical and Pharmaceutical Laboratories lab opened in 1894.
Today, our innovative labs are screening drugs against COVID-19.
Stories that changed history
Top 100 in world for Nursing (QS World Rankings by subject 2020)
During World War I, 55 doctors and medical students from Queen's died. Their names are immortalised on a memorial in front of the iconic Lanyon Building.
In 2020, 686 healthcare students joined the frontline fight against COVID-19.
Stories of peace building
Belfast is in the safest region in the UK (UK British Crime Surveys 2018/19)
In 2018, key figures from the Good Friday Agreement gathered at Queen's to mark the 20th anniversary of the peace agreement. We count Noble Prize winners Nelson Mandela (Queen's Centenary Honorary Graduate, 2008) and David Trimble (First Minister of Northern Ireland, 1998-2002) among our esteemed alumni. Today, our former Chancellor and honorary graduate Senator George J Mitchell's name adorns our Institute for Global Peace, Security and Justice.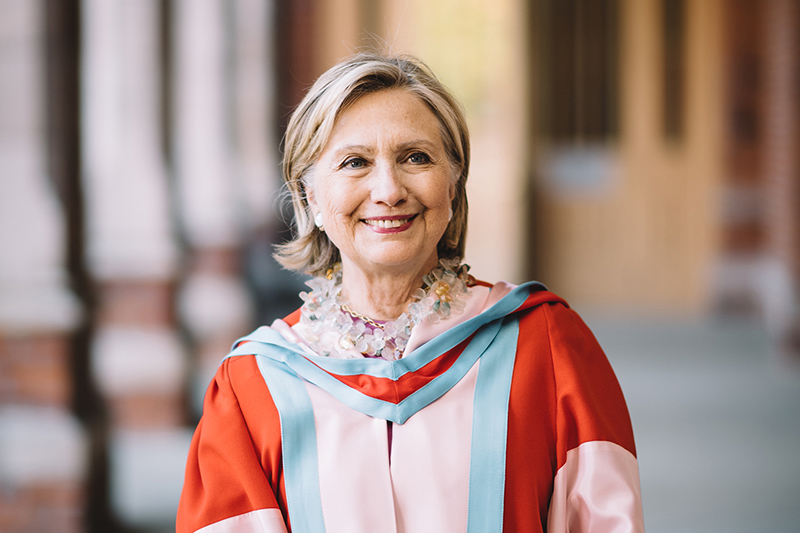 Stories of great women
Silver Athena Award
From playwright and poet, Helen Waddell, Queen's first female student, who began reading English in 1882, to leading cybersecurity expert and inventor Professor Maire O'Neill, Queen's has been shaped by great women.
Alice Everett, the first female science student was top of her class in 1884. In 2020, Hillary Rodham Clinton became the first female Chancellor of Queen's. We are proud to hold a prestigious Silver Athena Swan Award in recognition of our commitment to advancing the careers of women in science, technology, engineering, maths and medicine (STEMM).
Stories from the heart
Top 100 in world for Literature (QS World Rankings by subject 2020)
Poet Philip Larkin, is a former Queen's librarian, while Florence Hamilton, mother of C.S. Lewis, was among the first female cohort. He is celebrated in the Narnia-inspired reading room in the McClay Library.
Graduate and lecturer, Seamus Heaney, was awarded the Nobel Prize in Literature in 1995
while Dr Paul Muldoon, Queen's graduate and honorary graduate, scooped the Pulitzer Prize for Poetry. Since the Seamus Heaney Centre for Poetry opened in 2004, Queen's has welcomed a new generation of creative writing talent.
Stories of inspiring leaders
Two prime ministers and two presidents
Our alumni include Mary McAleese, first female president of Ireland from Northern Ireland and President Clinton, 42nd President of the United States (Queen's honorary graduate, 2001). While Sir Winston Churchill received an honorary degree from Queen's when he was Chancellor of Exchequer.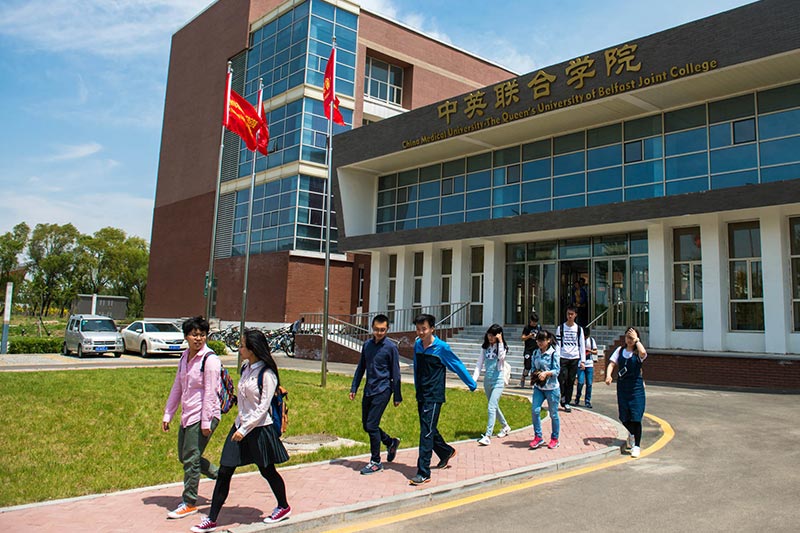 Stories that span the globe
Top 25 universities in the world for international joint publications (U-Multirank 2020)
Queen's Pro-Chancellor Sir Robert Hart (1908), was a British diplomat who helped found modern China. In 2002, China Queen's College was established. In 2015, a partnership between Queen's and Dubai Healthcare City/Mohammed bin Rashid University of Medicine and Health Sciences was established.
Today, Queen's campus has staff and students from over 85 countries.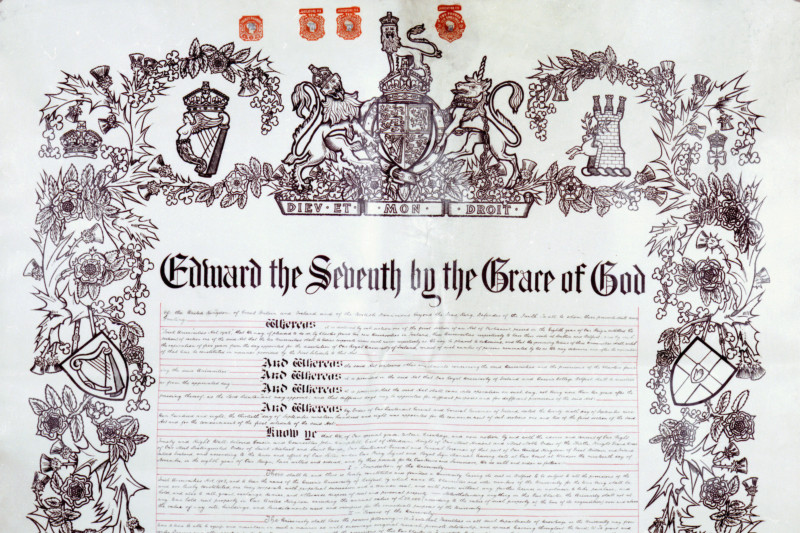 Queen's University Belfast was founded by Royal Charter in 1845.
"In or near the town of Belfast, in our province of Ulster, in Ireland, there shall and may be erected and established one perpetual college for students in arts, law, physic, and other useful learning, which college shall be called by the name of Queen's College, Belfast." declared the charter of Queen's College, Belfast, dated 30 December 1845.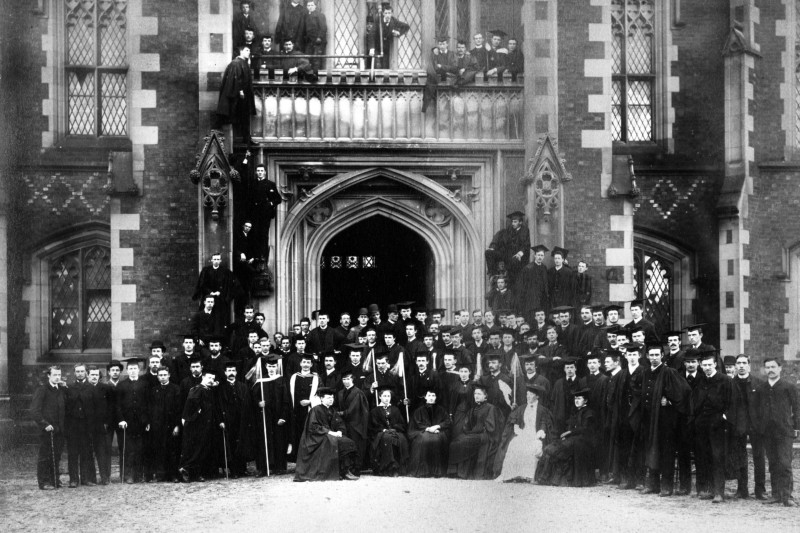 FROM SMALL BEGINNINGS...
Four years later, the main building for the college was complete and lectures commenced with an intake of 195 students and 20 academic staff.
Today, Queen's is home to 24,000 students and 4,000 members of staff and is one of the leading universities in the UK and Ireland.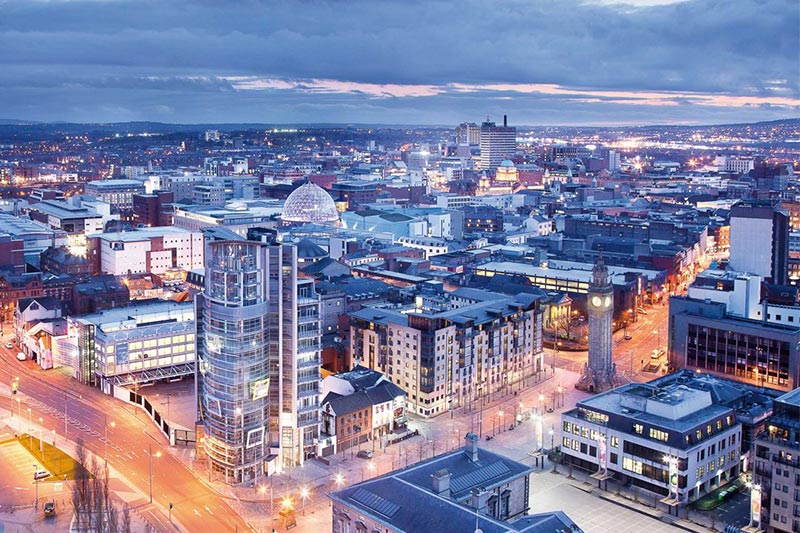 TITLE
Since 1845 Queen's has played a central role in the life of Belfast and Northern Ireland.
Over the past 175 years, our world-leading researchers, pioneering students and inspirational alumni have made a difference to society here in Northern Ireland and around the world.
TITLE
From medical breakthroughs and improving cancer care, to protecting the online security of internet users and transforming the education sector in Northern Ireland, Queen's touches the lives of thousa
Our anniversary year is an opportunity to celebrate the contribution we have made, and continue to make, to communities in and beyond Northern Ireland.