The Engineers and scientists building a better world
When the first Engineering students began classes at Queen's, the first stretch of railway line in Northern Ireland was just being laid.
Since then, the educational horizons have widened – from rail and road to aerospace engineering and astrophysics. Our staff and students are exploring new directions in construction, in wave power, green chemistry, the built environment. We have gone from hardware to software, digital technology, cyber security, the Fourth Industrial Revolution and the Internet of Things.
Along the way there have been outstanding graduates – John Stewart Bell, the physicist who proved Einstein wrong; Peter Rice, whose engineering genius gave us Sydney Opera House – and visionary staff – like Bernard Crossland whose passionate belief in the value of technological education to society still guides us today.
Professor Máire O'Neill
A world-leading cyber security expert, Professor Máire O'Neill is Director of Queen's Institute of Electronics, Communications and Information Technology (ECIT) and holds the Regius Chair in Electronics and Computer Engineering.
---
Featured in the Podcast
John Stewart Bell (1928-90)
Queen's Graduate
Regarded as one of the most influential scientists of the twentieth century, John Stewart Bell formulated a theorem which physicists, philosophers and historians now consider to be one of the most significant developments in quantum theory.
'Bell's Theorem' was first published on November 4, 1964 and resolved a decades-old dispute involving Albert Einstein, which ultimately demonstrated that Einstein's views on quantum mechanics were incorrect. The Theorem laid the foundation for a fast-developing area of modern physics – quantum information technology – which is having a revolutionary impact on computing and cryptography with particular application in the financial-services and cyber-security industries.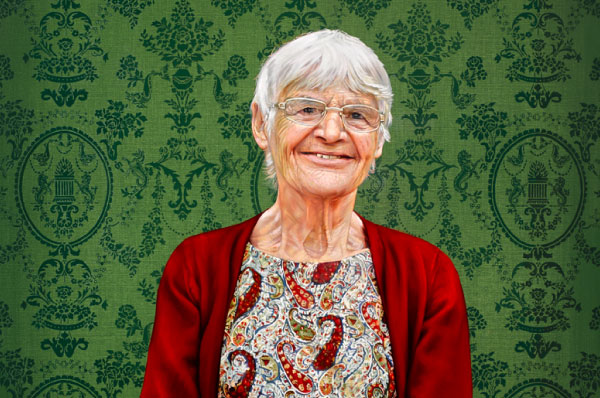 Ruth Lynden-Bell
Queen's Professor and Emerita Professor
A distinguished scientist and chemist, Ruth Lynden-Bell made crucial advancements in our knowledge of the properties of liquids and disordered solids — solids with abnormal structures. She developed sophisticated mathematical models to probe the properties of ionic liquids – contributing to industrial chemistry's green revolution. 
She was also a founding member of Queen's Women's Forum and played a leading role in developing the academic careers of a number of women.
Professor Sir John McCanny
Queen's Professor
Professor Sir John McCanny is an international authority on special purpose silicon architectures for Digital Signal and Video Processing and Cryptography.  He has published 5 research books, 360 peer-reviewed research papers and holds over 20 patents.
He was responsible for the vision that led to the creation of the Northern Ireland Science Park (now Catalyst) and its £37M research flagship, the Institute of Electronics, Communications and Information Technology (ECIT). He also led the initiative that created the (now) £65M Centre for Secure Information Technology, the UK's Innovation and Knowledge Centre for Cybersecurity.