THE MEDICAL LEGACY INSPIRING A NEW GENERATION
Medical research and education have been a cornerstone of Queen's University since its foundation.
For generations, we have helped to launch the careers of doctors, dentists, scientists and healthcare professionals who go on to serve society at home and throughout the wider world.
Over the past 175 years, outstanding individuals have made their mark - Sir William Whitla, physician and philanthropist, helping our university build for the future - Professor Frank Pantridge, the father of emergency medicine – Professor Mollie McGeown, pioneer in kidney dialysis – Professor Paddy Johnston, reshaping cancer care throughout Northern Ireland.
Their work forms part of an inspirational legacy for those who follow, who will face the challenges of today and the decades to come.
Professor Roy Spence
Roy Spence is Professor of Surgery at Queen's and a Consultant Surgeon specialising in breast cancer at Belfast City Hospital. He is also Chairman of Cancer Focus Northern Ireland.
---
Featured in the Podcast
Professor Frank Pantridge (1916-2004)
Queen's Graduate, Lecturer and Professor
Regarded as the 'Father of Emergency Medicine', Frank Pantridge was an eminent physician and cardiologist who transformed emergency medicine and paramedic services with the invention of the portable defibrillator.
In 1965, Pantridge installed his first version of his portable defibrillator in a Belfast ambulance. It weighed 70 kg and operated from car batteries, but by 1968 he had designed an instrument weighing only 3 kg, incorporating a miniature capacitor manufactured for NASA. Today, the portable defibrillator has saved the lives of countless cardiac patients and is regarded as one of the UK's 100 Best Breakthroughs.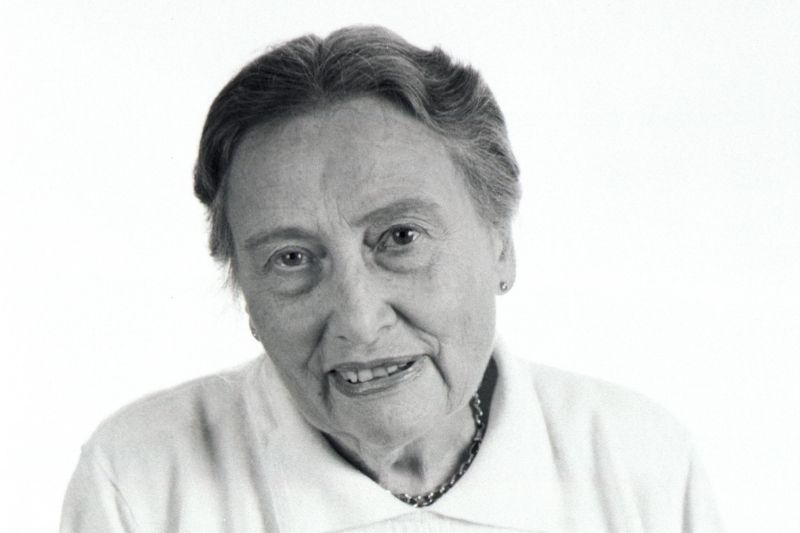 Professor Mollie McGeown (1923-2004) 
Queen's Graduate and Professorial Fellow
Mollie McGeown was a pioneer in the field of kidney disease treatment and research who was instrumental in providing life-saving dialysis and transplant treatment to over 3,000 patients over a period of 30 years. 
In 1959, McGeown set up Northern Ireland's first dialysis unit at the Belfast City Hospital and went on to develop what became known as the "Belfast recipe", a management protocol for patients who had received kidney transplants  to reduce the high level of mortality from infections. In 1998, on the 50th anniversary of the National Health Service, she was named as one of the 50 women who had contributed most to the success of the NHS.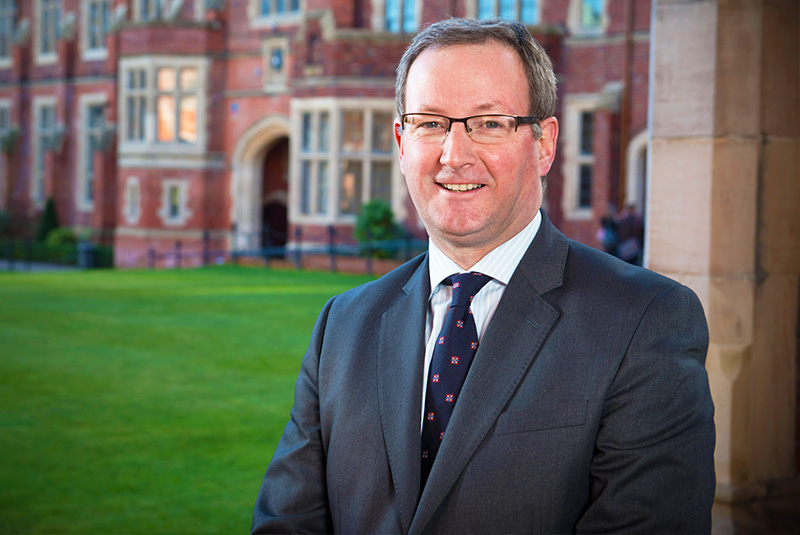 Professor Paddy Johnston (1958-2017)
Queen's Professor and Vice-Chancellor
Paddy Johnston was one of the most outstanding contributors to cancer research of his generation. He led the modernisation of cancer services across Northern Ireland, including the development of a state-of-the art Clinical Cancer Centre and the introduction of the Northern Ireland Comprehensive Cancer Programme. He established the Centre for Cancer Research and Cell Biology at Queen's in 2007, putting the University firmly on the world map as a leading centre for transformative cancer research. In 2020, the centre was re-named The Patrick G Johnston Centre for Cancer Research.
Paddy became the 12th President and Vice-Chancellor of Queen's in March 2014.