Welcome to Queen's University Belfast
Queen's University Belfast is pleased to welcome visiting students from Belmont University as a part of our ongoing partnership. We hope you find the information here useful, which is designed to introduce you to studying abroad at Queen's. Ranked in the top 50 universities in the world (Times Higher Education Impact Rankings 2021), Queen's University offers an excellent academic experience.
Belfast is also an energetic and vibrant capital city – just ask the experts at Lonely Planet who love the city for its energy, lively atmosphere, and 'dynamic young population that keeps the city on trend.' The beauty is that it's all easy and safe to explore. Whether you're on a visit to the famous Game of Thrones filming locations or you want to explore caves, castles and coastline, you'll find it all within an hour's drive of Belfast. With our location in Northern Ireland in the UK offering a unique blend of both UK and Irish cultures and a thriving campus in the city of Belfast, Queen's serves as an ideal place to study abroad.
We look forward to welcoming you to Queen's in January 2022!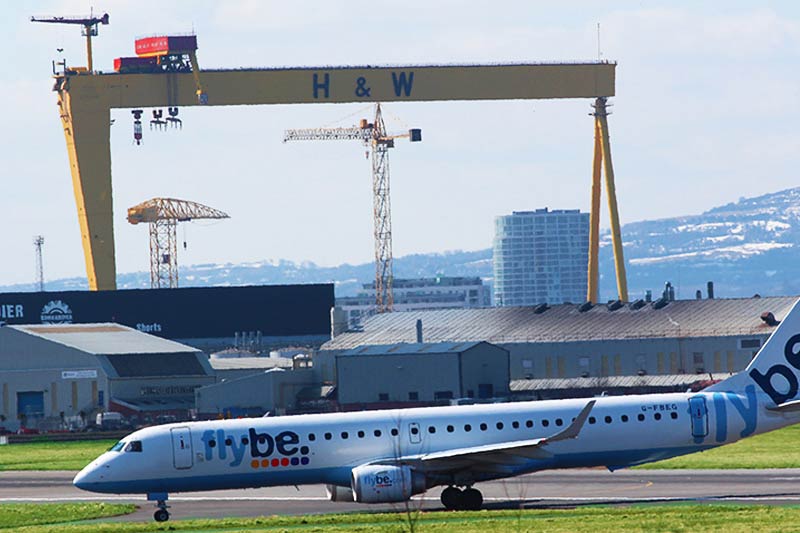 General Info
Please see below some useful information for incoming students:
---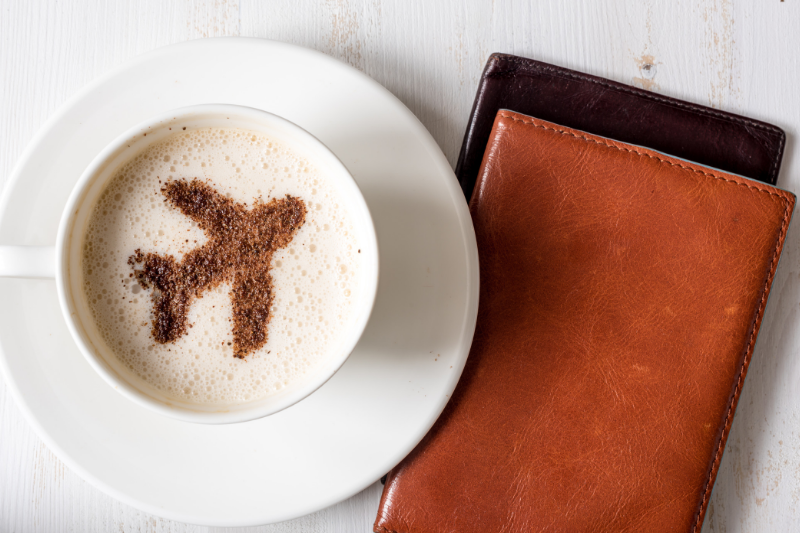 Application Process
Please ensure you complete the following steps:
1. Complete the QUB Study Abroad Application Form
2. You will recieve an offer letter email, you MUST oficially confirm your place with us to study at Queens. To do so, within your offer email please choose the option "I accept your offer and I will apply for a Visitor Visa for Study'
3. Once we have fully processed your application you will recieve a student number via email. Once you recieve your student number you must confirm your accommodaiton with us.
---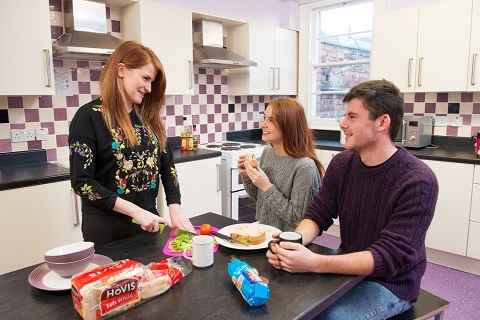 Accommodation
As a Belmont University student at QUB you will be staying in Elms BT9.
Elms BT9 is a purpose-built accommodation facility for students, offering a range of modern, comfortable and secure accommodation. Set in a leafy residential area, this modern village style residence is located just 10 minutes walk from the University campus and 30 minutes walk from Belfast city centre.
Rooms are all single occupancy with shared bathroom facilities, located in low rise accommodation blocks of three floors with a common room, kitchen and television available on each floor.
Included in your accommodation is a Kitchen/Bedding combined pack with contents as below:
Kitchen and Bedding Packs
The cobined Kitchen and Bedding pack includes:
1 x White Ceramic Dinner Plate
1 x White Ceramic Side Plate
1 x White Ceramic Cereal Bowl
1 x White Ceramic Mug
1 x Glass
1 x Table Knife
1 x Table Fork
1 x Dessert Spoon
1 x Teaspoon
1 x Medium Saucepan and Lid
1 x Small Frying Pan
1 x Utensil Set
1 x Can Opener
1 x Vegetable Knife
1 x Oven Tray
1 x Tea Towel
1 x Pillow
1 x Pillow cover
1 x Duvet
1 x Duvet cover
1 x Flat sheet
1 x Mattress protector
Read more
Read less
---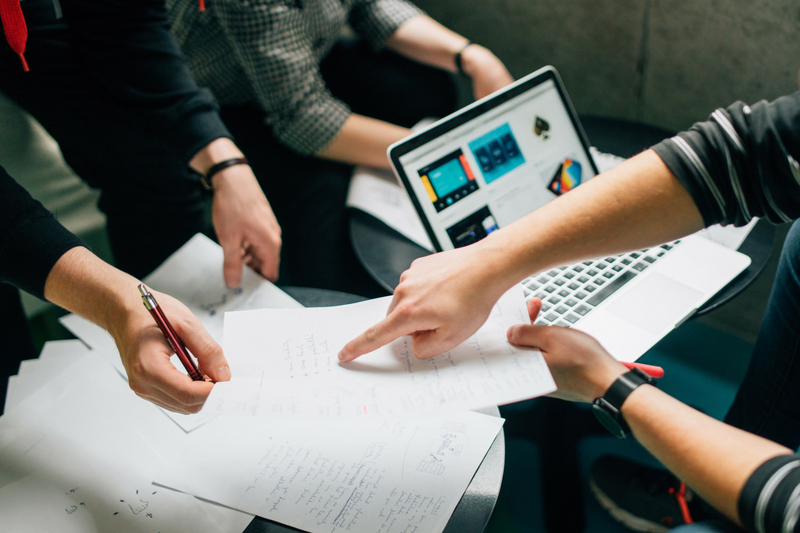 Visa Information
If you are studying for less than six months, you can apply for a Visitor Visa for Study, this allows a 6 month max study period.
The process at the UK border (i.e. the airport) for USA passport holders that are studying in the UK for less than 6 months and planning to apply for visitor permission at Heathrow airport on arrival into the UK is as follows.
USA nationals are likely to be directed to an eGate on arrival in to Heathrow airport, this means your passport will be scaned and you will not meet an immigration official. The act of scanning the passport automatically grants 6 months visitor permission, you will not receive a stamp in your passport – please don't worry this is okay. If there is no stamp in a student's passport when completing the registration process at Queen's the student will need to provide evidence of entering the UK so please keep your boarding pass and flight ticket safe and bring with you to registration.
If you are stopped by an immigration official at the airport and do not use an eGate, it is likely you will only be required to provide a copy of the letter confirming you are studying at Queen's, this will be sent to all students by the Global Opportunities team at Queen's. However, it is possible that students could be asked to provide further evidence (though this would be very unusual). In this case you should provide 3 months bank statements, if the statement is your parents name you should also provide a copy of your birth certificate confirming the relationship; evidence of the arranged accommodation in the UK and if you have booked a flight home evidence of this (not all students will have booked a flight so this may not be possible).
If you have any further questions about your visa, please contact the International Student Support team at immigration@qub.ac.uk, where the immigration advisers will be happy to help
Read more
Read less
---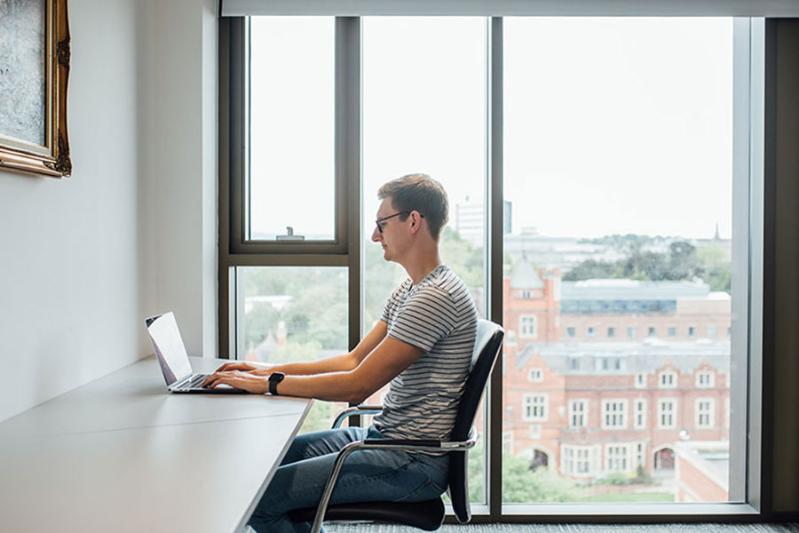 Fees
When completing registration, under the fees payment section:
Please choose the option that states 'My fees will be paid by an external sponsor'
You will then be asked to input Belmont's information and choose the amount to be paid which will be the full fee amount.
---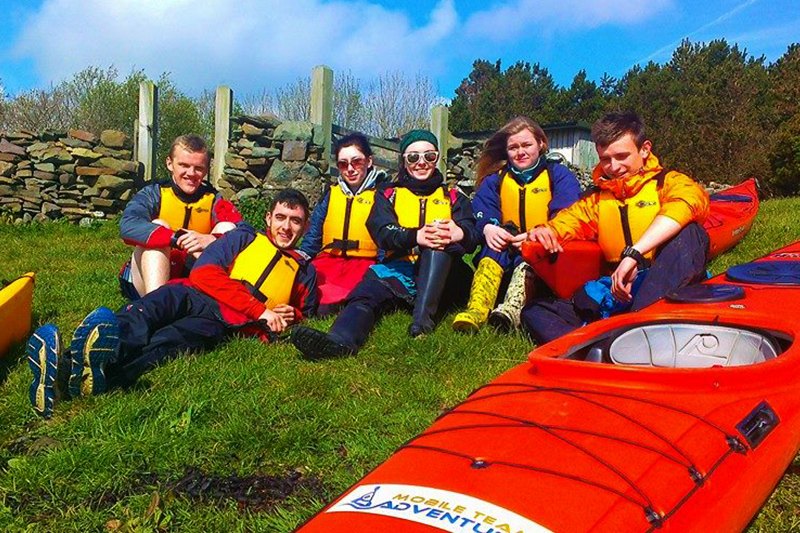 ---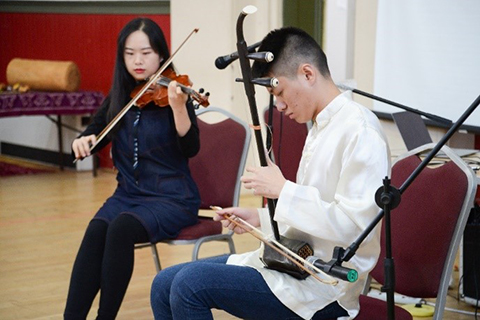 Musical Instruments
Some options for renting a musical instrument whilst in Belfast are:
---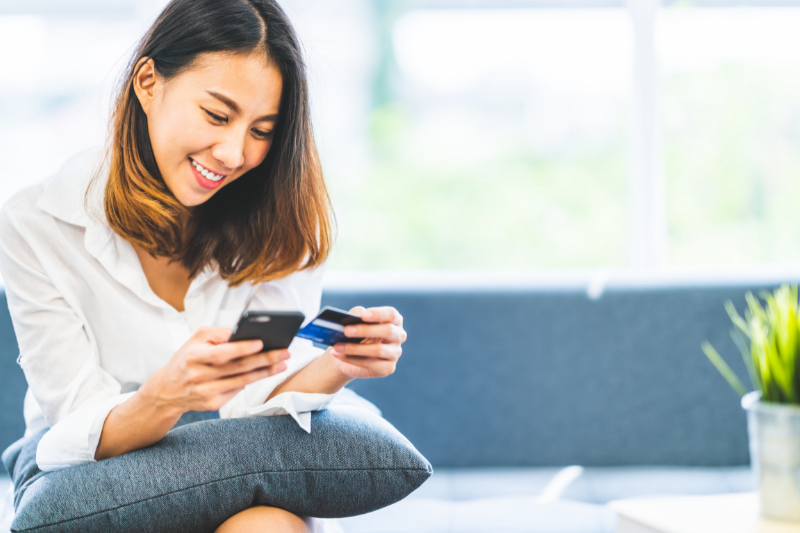 Access to money
It is important you arrive financially prepared for the first few weeks
As you will be staying in the UK ofr less than six months, you may find it difficult to open a UK bank account, therefore you may wish to look into other banking options like the below. Please note the University is not officially recommending use of these services but options to be considered include:
---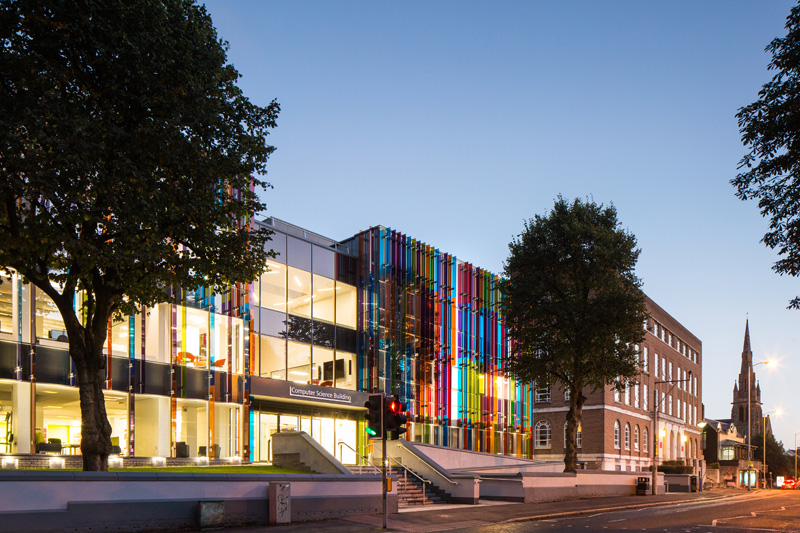 My Queen's
For all information on studying and life at Queen's
For all information on studying and life at Queen's including inforamtion on our Pre-Semester Engagement Events Programme please visit My Queen's.
Our Pre-Semester Engagement Programme is aimed at both new and returning students. It will be filled with face-to-face and virtual events and activities to connect you with campus and student life! The team over at the Student Wellbeing Service will be putting on a number of events to support you to make new connections, find out all that Belfast has to offer, learn how to establish a good sleeping routine and achieve a healthy study / work / life balance!
---
Activities in your first week
PLEASE NOTE ALL INFORMATION IS SUBJECT TO CHANGE
DATE / TIME
ACTIVITY
LOCATION

Mon 10 Jan / 14:30

Mon 10 Jan / TBC

Arrive at Belfast City Airport - QUB staff will be waiting to guide you to BT9 accommodation

Make your way to The Treehouse accommodation briefing

Belfast City Airport to Elms BT9

Treehouse, Elms BT9

Tues 11 Jan / 14:00 - 16:00

Online Drop-In Session - if you have any questions please log on to have a chat with a member of QUB staff

Wed 12 Jan / 11:30

Wed 12 Jan / 12:45

Campus Tour – Please meet in front of The Lanyon Building

Welcome lunch event - campus guides will bring you to Riddel Hall for the welcome lunch

Lanyon Building

Thur 13 Jan / All Day

Free time

Fri 14 Jan / 10:00

Belfast Tour

Meet outside Elms BT9 reception