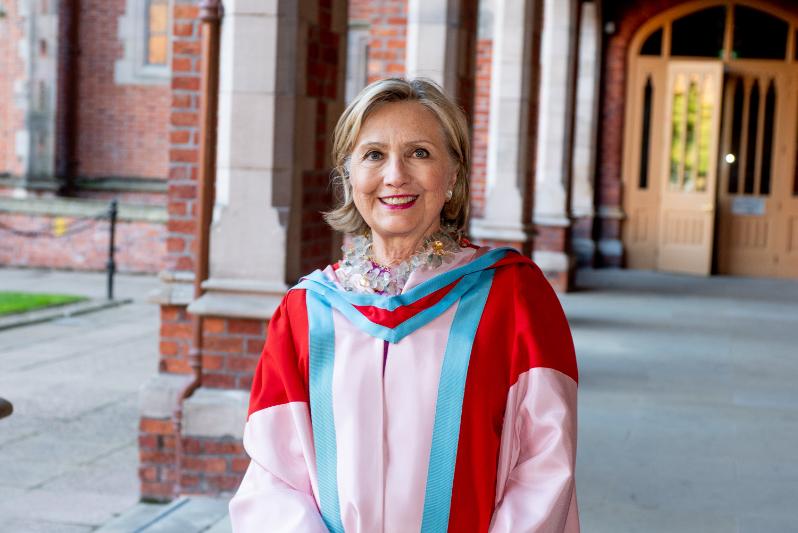 University Chancellor
Secretary Hillary Rodham Clinton
Secretary Hillary Rodham Clinton has become the University's 11th and first female Chancellor. An internationally recognised public servant, Secretary Clinton has strong links with Queen's and Northern Ireland, especially because of her outstanding contribution to peace and reconciliation in Northern Ireland. In October 2018, she received an Honorary Degree from the University for her exceptional public service. She is a strong advocate for Northern Ireland and an inspirational role model for the Queen's community.
Three key roles
The Chancellor fulfils three main roles for the University.
A ceremonial role which involves presiding at degree congregations; an ambassadorial role, where the office holder helps to "open doors" for the University as it seeks to fulfil its mission; and finally as an advisor, available to the Vice-Chancellor and senior management as a "sounding board" and to provide counsel and guidance.