Your Donation, Your Impact
Reducing 'Digital Poverty' during COVID-19
Your donation helped to support 34 students who benefitted from this initiative. You can find out about Clare's personal experience in her video message. 'Digital poverty' should not be a barrier to learning, but many students struggled with academic study at home during the pandemic. Access to a laptop and working broadband connection became an increasing issue as a result of COVID-19 restrictions, which forced families and students to work from home. In response to this need, the University launched a number of initiatives. Donations from graduates and friends of the University of £33,500 allowed the Queen's Annual Fund to play a vital part in supporting students, with Digital Inclusion Grants and a short-term laptop loan scheme.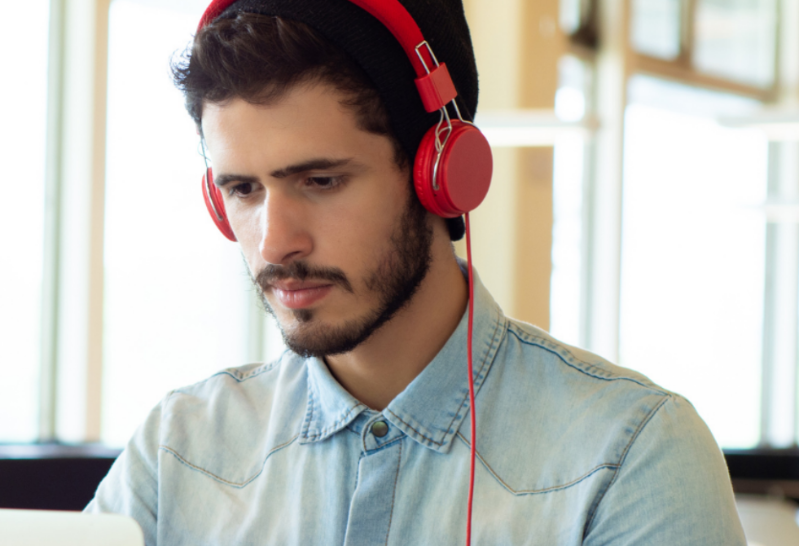 Creating life changing opportunities
Employ Autism internship programme
Your donation is helping to support ten, full-time paid internships for students and graduates with autism to gain knowledge, skills, and experience to move successfully into employment after graduation.
Queen's University, Santander and Ambitious about Autism are expanding employment opportunities for students and graduates with autism in Northern Ireland.
As educators and employers, we want every student and employee to progress and succeed in the world of work. Unfortunately, this is simply not the reality for the vast majority of autistic graduates. 31% of graduates disclosing an autism diagnosis found full time work and 16% of individuals with autism are in full-time, paid employment, even though the vast majority want to work.*
Santander joined forces with Ambitious about Autism to establish the Employ Autism Higher Education network, and back in March Queen's University, Belfast was selected as one of twenty Universities in the UK - the only one in Northern Ireland – to be a partner in the programme with the aim to improve employment outcomes for autistic graduates through paid internships, by working with students, educators, careers advisers and employers in Northern Ireland.
*The What Happens Next Report? 2019, published by the Association of Graduate Careers Advisory Services (AGCAS)
Read more
Read less
---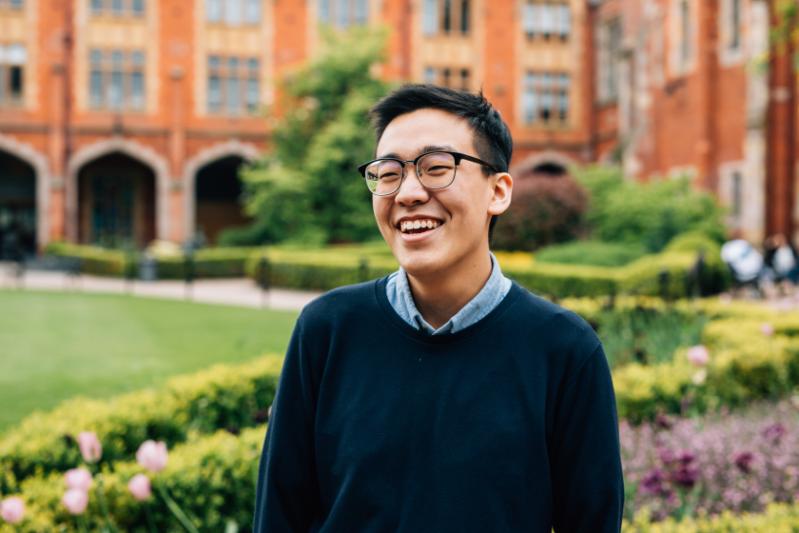 Supporting student mental health and wellbeing
#QUBeWell
Your donations helped to support a range of mental health and wellbeing initiatives across the University. With support from the Annual Fund, mental health champions throughout the University ran two events as part of Mental Health Week 2021, in March, in collaboration with Mind Your Mood, a student-led mental health campaign. These free mental health initiatives are vital for students dealing with academic and personal stress, especially in the context of a pandemic.
Thanks to your support, the following events took place:
Influence For Good: How Social Media Influencers are Changing the Face of the Digital Landscape
Mind Your Mood Student-led Conference
"What I learned ultimately from my experience is that you are never alone, and do reach out if you ever feel overwhelmed, or helpless," – Yi Kang Choo, law student. You can read Choo's full story here.
Read more
Read less
---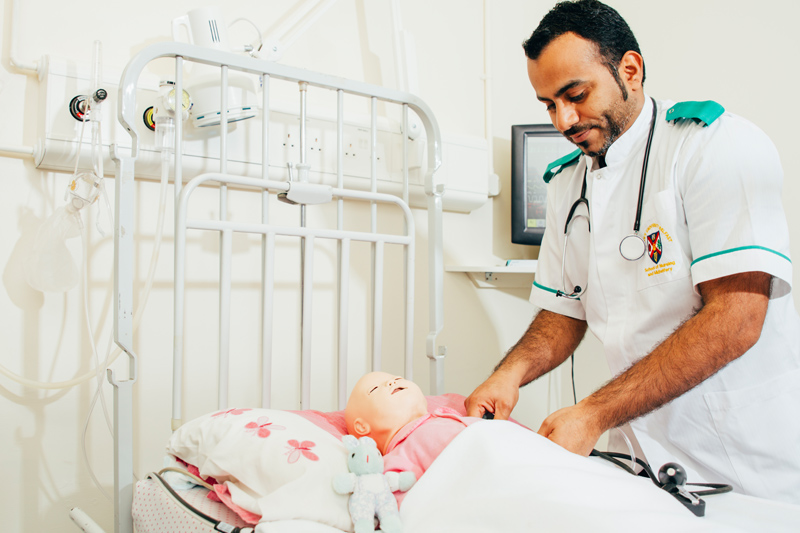 Supporting nursing students
Jean Orr Memorial Scholarships
The MSc Scholarship programme for Nurses & Midwives was established in honour of the inaugural professor of Nursing & Midwifery at Queen's, the late Professor Jean Orr.
Your donation will help to benefit 10 student nurses at Queen's in year one of the programme.
In 2020/21, nurses have been at the forefront of the public's minds as they worked to combat the Covid-19 pandemic. They have worked long hours in extremely difficult conditions, administering treatment and care to patients, and staying with a great number of people as they died alone.
For many nurses, self-funding an MSc is impossible due to salary constraints. Before the School of Nursing and Midwifery was established in 1991, it was rare for nurses and midwives to go on to complete a Master's or further study, so the profession does not have a strong tradition of academic progression.
This scholarship will not only improve the school's research profile, but will ultimately provide access to a highly qualified pool of individuals who will go on to train the nurses and midwives of the future.
Read more
Read less
---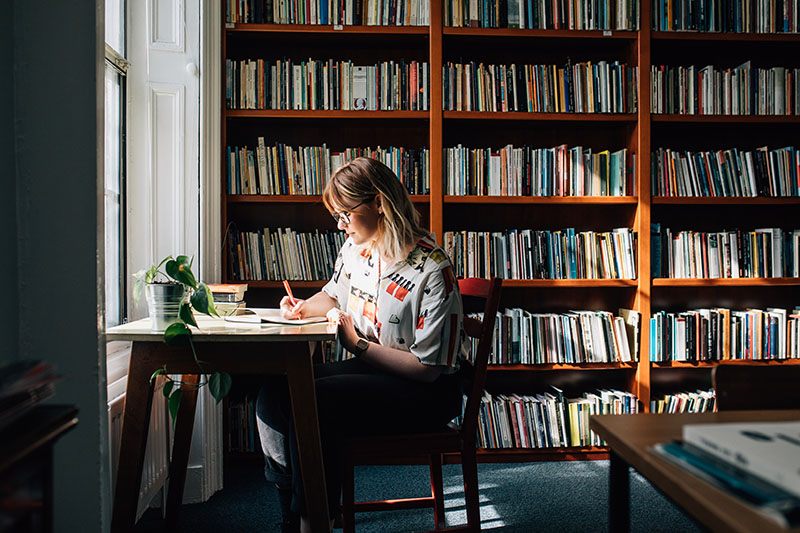 Supporting students to undertake an MA in Poetry
Michael Longley Scholarships
Your support contributed towards a match fund which was used to create two MA Poetry scholarships in honour of Michael Longley.
Each scholarship is valued at £7,500 and will be awarded to students studying on the MA in Poetry. The scholarships will be awarded beginning in the 2021/22 academic year. One scholarship will be given to students from disadvantaged backgrounds, as part of the University's widening participation goals.
For more information, please click here.
Read more
Read less
---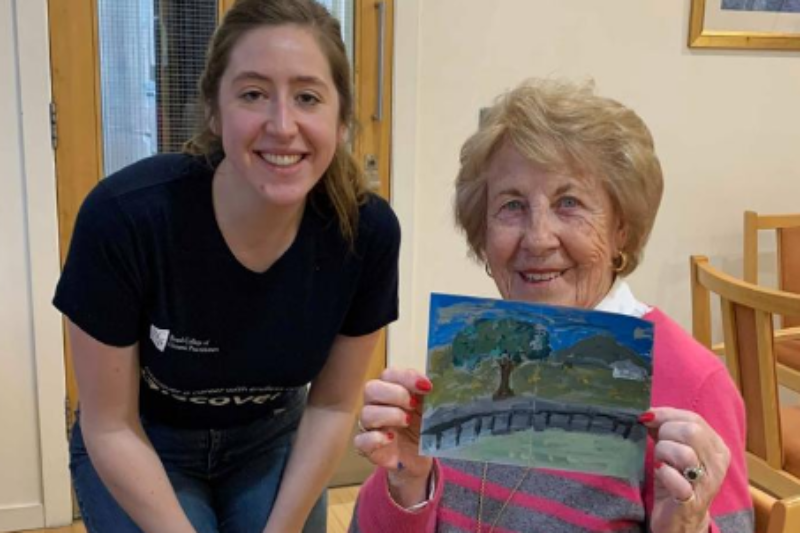 Tackling loneliness in the community
GP Society
Months ahead of the COVID-19 pandemic and the isolation it has resulted in for many individuals around the world members of the University's student GP Society applied to the Queen's Annual Fund for support to launch an initiative to tackle loneliness in the community.
"This was an initiative to tackle loneliness in the community, especially in the elderly population." said Mandeep Gill, project lead and Vice President of Society. "We provided art workshops as a gateway to express feelings and emotions in times of loneliness." said Mandeep. "Social prescribing improves outcomes for people and results in fewer GP consultations and A&E attendances"
If you're interested in finding out more about this project and what the University is doing in this area, see below:
Read more
Read less
---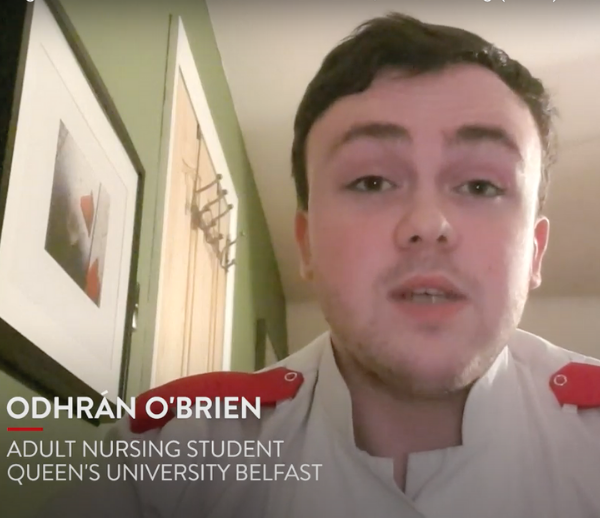 Mental health champions
School of Nursing & Midwifery
Gary Mitchell, lecturer in the School and former Student of the Year, applied to the Queen's Annual Fund to pilot a student nurse mental health peer support network, working in partnership with colleagues Susan Carlisle (Senior Lecturer and Year 1 Lead) and Derek McLaughlin (Senior Lecturer and Academic Lead for Mental Health Nursing), to train 20 nursing students to become 'mental health first-aiders'. Students undertaking the training will take on the role as mental health champion for the duration of the three-year course.
Gary commented "Our vision is that one mental health champion is positioned in every tutorial group in year one to facilitate support of nursing students over their three-year programme...hundreds of students will benefit".
If you're interested in related stories in this area, see below:
Queen's nursing students help with COVID-19 crisis: hhttp://www.qub.ac.uk/coronavirus/impact-society/nursing-students-help-covid-crisis/
Read more
Read less
---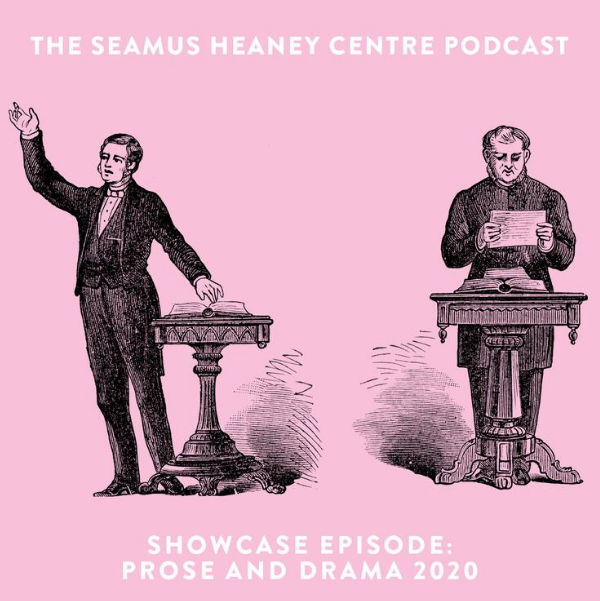 Seamus Heaney Centre
Student Showcase
Seamus Heaney Centre (SHC) Coordinator Rachel Brown had a very clear set of goals for the Queen's Annual Fund supported project; to provide public platforms for student work to be heard and seen, to support student professional development, build confidence and industry-relevant skills and to develop external cultural partnerships. "Our graduates go on to do wonderful things and we're proud to be able to give them a platform in the early days of their careers." Rachel commented.
In the face of COVID-19 the SHC responded by adapting its programme into an innovative series of virtual events and showcases. Rachel went on to say "We also introduced new ideas to mitigate the effects of isolation and boost motivation and moral amongst our students and staff."
For more info and to enjoy the student showcases, follow the link below:
New prose, poetry and drama: https://www.qub.ac.uk/schools/seamus-heaney-centre/study/StudentShowcasesandOpportunities/
Read more
Read less
---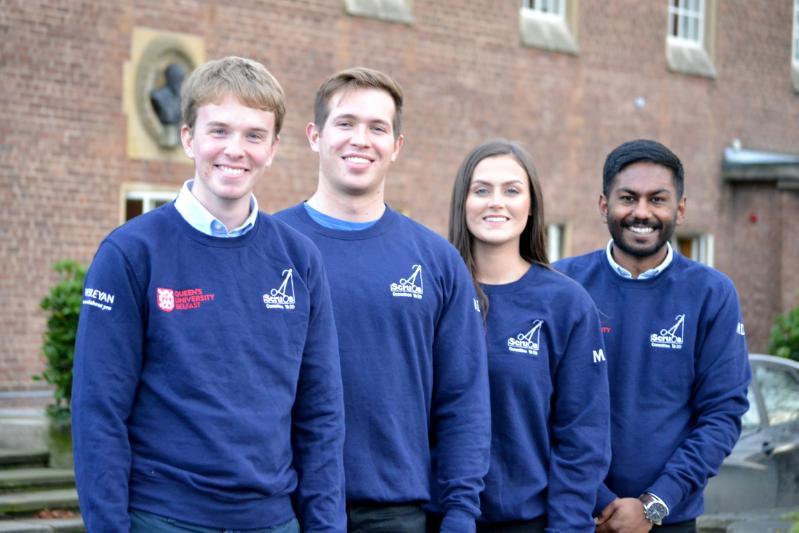 Surgical Skills Conference
QUB Scrubs
QUB Scrubs held its first Surgical Skills Conference at the Medical Biology Centre and the first conference of its kind, the society reported, in Northern Ireland. Professor Keith Gardiner, Postgraduate Dean and Chair of the Northern Ireland Medical & Dental training Agency and Consultant Colorectal Surgeon opened the event and provided an informative discussion on surgical training and opportunities for medical students within Northern Ireland.
The conference, supported by the Queen's Annual Fund, was a huge success with over 80 students participating in a packed schedule of talks, hands-on surgical workshops and high-fidelity simulations. During the conference students got the opportunity to perform the following surgical skills; General Surgery, Neurosurgery, Plastic Surgery and Orthopaedic Surgery.
Read more
Read less
---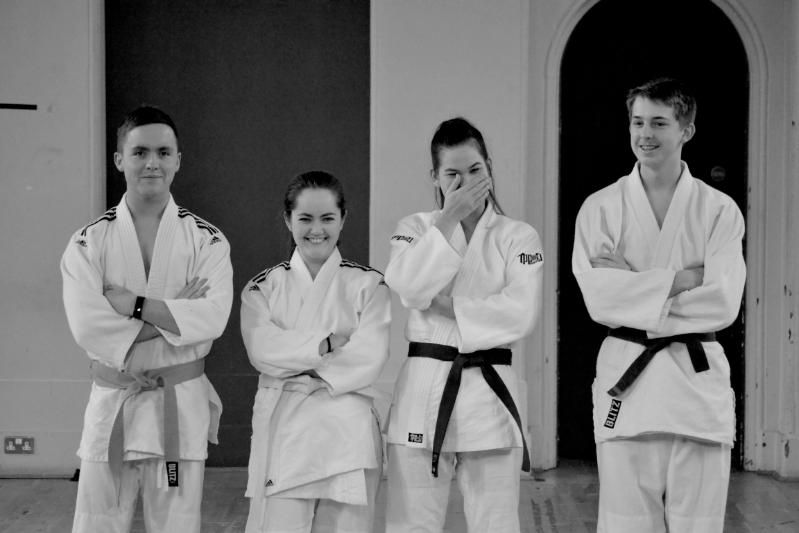 Success at All Ireland University Championships
Judo
With registration covered by the Queen's Annual Fund, 10 members of the Judo club competed in the All Ireland University Judo Championships in Galway. Marie Phillips, project and club lead said "We had great results, winning 8 medals in total! 1 gold, 3 silver and 4 bronze". Participating in the competition had many other benefits as well, Marie went on to say "It was a memorable experience, we gained confidence by testing our skills against individuals outside of our club in a competition setting", "We learnt from mistakes and losses and celebrated wins".
Motivated by this success Marie said it has encouraged members to train harder and enter future competitions "Many of our members have signed up to join more competitions because of the amazing experience we had at the All Ireland University Judo Championships, which we were only able to participate in because of the Queen's Annual Fund".
For more info on Academies at Queen's Sport follow the link below:
GAA | Rugby | Rowing | Soccer | Hockey: https://www.queensperformancesport.net/
Read more
Read less
---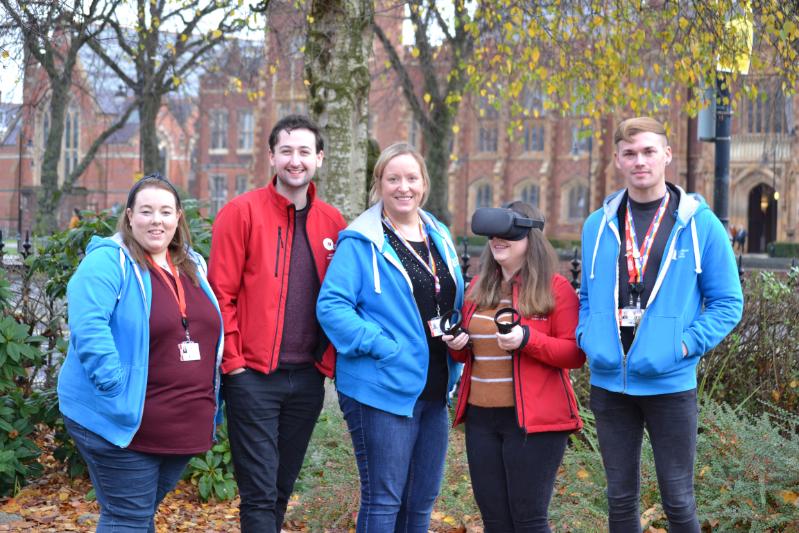 Teaching rights and responsibilities with VR
Queen's Students' Union
With approximately 1,500 households and over 5,000 students in the 'Holylands' area beside the University, Advice SU applied to the Queen's Annual Fund to design and deliver an innovative way to engage students on their rights and responsibilities in relation to living safely and responsibly in the local community.
A virtual reality experience (VR) highlighting examples and hazards of poor practice in daily living not only makes students aware of their rights and responsibilities in the private rented sector but also raises awareness about how certain behaviours can impact upon themselves, the University and the community.
Read more
Read less
---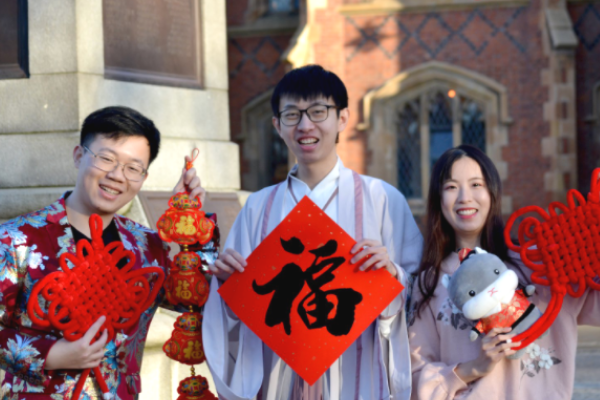 Chinese New Year Gala event
Chinese Society
With over a thousand people attending, including the Vice-Chancellors from Queen's and Ulster University and representatives from the Chinese Consulate, the Chinese Society's new year gala event, supported by the Queen's Annual Fund, was a huge success.
Chen Zhang, project lead, said "Chinese culture and art have been promoted through thirteen brilliant programs, we are happy to have this opportunity to achieve international art exchange".
Feedback from the audience was very positive with one attendee commenting "This gala is so wonderful, thank you for providing this opportunity for us to learn about Chinese culture".
Read more
Read less
---