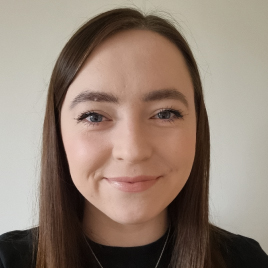 ---
Alana Johnston
Digital Learning Consultant
---
Background
I joined the Centre for Educational Development as a Digital Learning Consultant in April 2022.
I have always been passionate about education. After graduating from Queen's in 2014 with a degree in French and Modern History, I spent 8 years working as a secondary languages teacher in the UK, France and Japan. In previous roles I was heavily involved in curriculum development and teacher training with an emphasis on the use of technology to enhance teaching, learning and assessment.
Responsibilities within the University
Providing pedagogically informed advice and support to academic staff in relation to their use of Canvas
Delivering group training sessions and one-to-one consultations to help solve problems and encourage best teaching practices
Collaborating with professional support staff across the university on digital learning approaches and policy development
Professional and Personal Interests
I have a keen interest in learning/professional development and enjoy curling up with a good, non-fiction book. A lot of my free time is spent learning languages, whether that's watching French series on Netflix or attending my Japanese class with the Queen's Language Centre. I also love international travel and I am happiest when I am planning my next trip!