Gas Safety
The University has produced guidance to provide information on the control measures to adopt for the safe storage and use of gases on University premises. This includes bottled and piped laboratory gases, liquified petroleum gas, gas generation systems and cryogenic gases.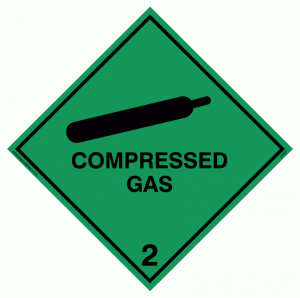 Gas Safety Guidelines (SharePoint)
Further Information
The British Compressed Gas Association (BCGA) has produced a series of Guidance Notes (GNs) and Codes of Practice (CPs) to guide users, designers and installers of industrial/special gas systems. Whilst these documents are not legal requirements, they are recognised as representing industry best practice.
The following BCGA Guidance Notes are applicable to the University and should be followed:
BCGA GN2 Guidance Note for the Storage of Gas Cylinders in the Workplace
BCGA GN3 Safe Cylinder Handling and the Application of Manual Handling Operations
BCGA GN11 Reduced Oxygen Atmospheres
BCGA GN27 Guidance for the Carriage of Gas Cylinders on Vehicles