Well done to our Staff Wellbeing Team at the Inspire Workplace Wellbeing Awards!
We are delighted that our Staff Wellbeing team has won the award for Excellence in an Outstanding Employee-Led Initiative at the Inspire Workplace Wellbeing Awards.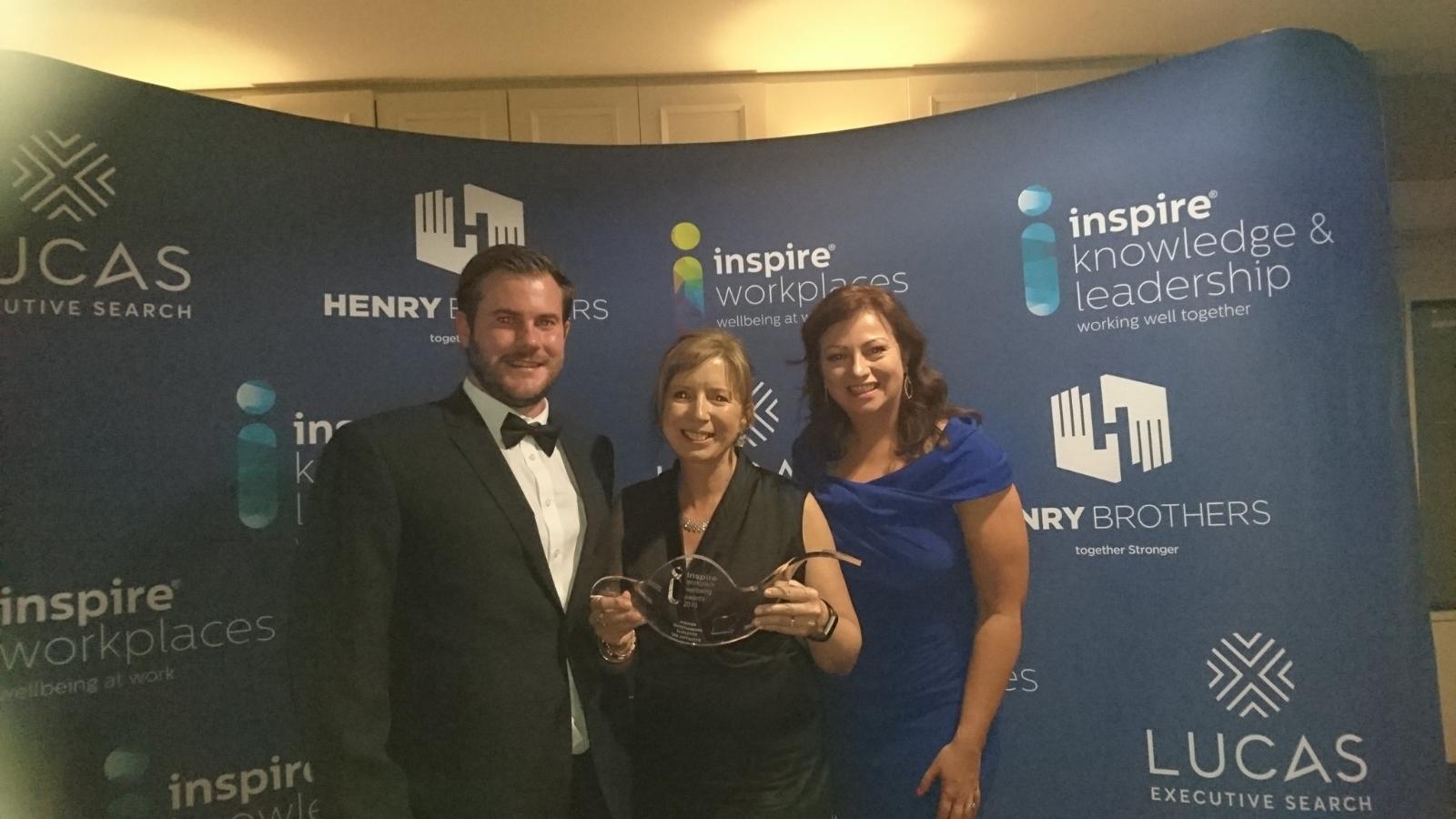 The Wellbeing team was recognised for hosting multiple Menopause Awareness sessions as part of the Wellbeing programme designed through consultation with staff. This is a great achievement and recognition of our People First commitment to work with staff to co-create a better employee experience for all.
The Awards, which champion innovation and commitment to wellbeing at work by employers who believe in protecting and nurturing the mental health and wellbeing of employees took place in the Crown Plaza hotel on Thursday 20 June 2019.
Queen's Wellbeing was particularly commended for raising awareness about the impact the menopause can have on women and the implications this may have within the workplace. Delivered by Dr. Helen Reid and Dr. Jenny Johnston – Queen's staff with a keen interest in Women's Health – the session was designed to inform staff on what to expect, when to seek help and to allay any concerns about the dangers associated with HRT.
The initial session proved popular with staff and places quickly filled up, with one attendee praising the "helpful information, delivered in a clear and sometimes humorous way by two very competent and informed GPs." The Wellbeing Team responded to staff demand and arranged a follow up session. By raising awareness about the impacts of the menopause at work, Queen's Wellbeing demonstrated an awareness of the needs and concerns of staff, engaging with them to design a collaborative wellbeing programme that responds to staff need.