Let Languages Take you Places
Learning a foreign language is not just about self-fulfilment or being able to read the classics in the original. It is about increasing your marketability. The ability to communicate in another language opens up job opportunities in Europe and further afield. If you're planning to take a degree course, either postgraduate or undergraduate, in anything from aerospace engineering to nursing it is worth looking into what foreign language learning opportunities are available.
Contact a Language Support Officer
The Language Centre has full time staff available to assist learners with language learning enquiries and to help you develop as an independent learner with enhanced language skills and global perspectives.
Brenda Davis

028 9097 6166

Thomas Smith

028 9097 6137

Liang Wang

028 9097 6225

Dónal Ó Cearnaigh

028 9097 6244
Why not follow us on Social Media

‌
Resource Room & Teaching Lab Location
The Language Centre Resource Room & Teaching Lab are located on the ground floor of the McClay Library, which is situated in College Park, at the top of Botanic Avenue.
Address: The McClay Library, 10 College Park, Belfast, BT7 1LP
During term-time the Language Centre is open from 9am-9pm Mon-Thurs and 9am-5pm on Friday. Enquiries should be made at the Borrower Services Desk in the first instance.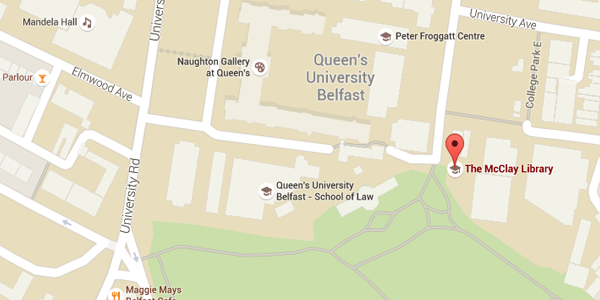 Contact US
The Language Centre at Queen's, The McClay Library, Belfast, BT7 1LP
Date: 30/05/2019