Learning Support
The Language Centre has full time staff available to assist learners with language learning enquiries and help accessing and using our extensive variety of equipment, facilities and resources.
The Language Centre provides students throughout the University with language learning facilities including a Language Lab (installed with Learning Branch, Melissi and TRADOS software) and a Private Study area which all university students can use on a 'drop in' basis.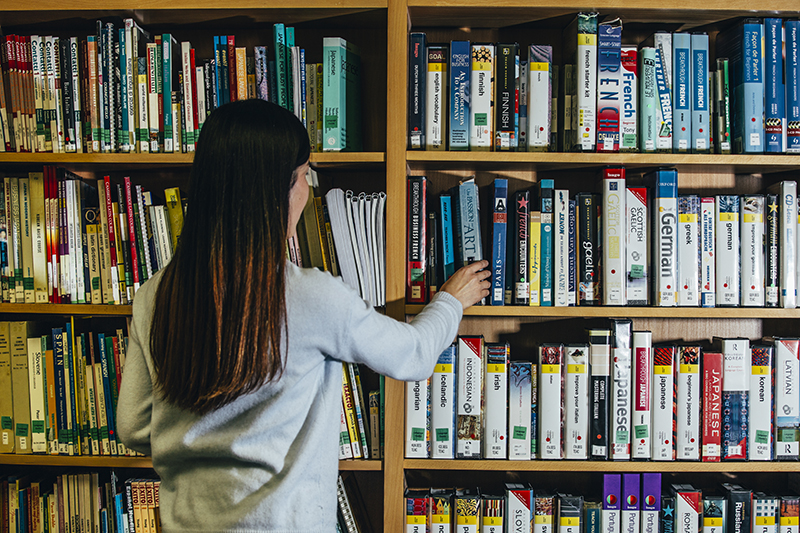 Tandem Language Exchange at Queen's
Would you like to find a native foreign language speaker with whom you can practice and improve your language skills in a fun, relaxed and social environment? Join the Tandem Language Exchange programme for free. Sign up, match up, and meet up to start your language exchange now. You never know where it might take you!
Self-Study Materials
As well as Learning Branch, the Language Centre has one computer based multimedia teaching room and a private study area with individual workstations. Learners have access to a large library of courses for self study in over 30 languages.
Library Resources
The Language Centre has a large library of courses for self study in over 30 languages. Find your course materials in the Library Catalogue.
Facilities & Equipment
The Language Centre offers all students the opportunity to improve their language skills, to study a new language, or to enhance language learning already taking place. The Private Study area contains the following facilities:
A computer suite with 18 workstations, all installed with Microsoft in English, French, Spanish and German along with a range of language learning software
Headphones for listening and recording
Data projectors, overhead projectors and wide screens
A large library of language materials such as books, CDs, dictionaries and guides
Access to computer based courses designed and developed by native speakers and QUB staff
Updated links to relevant and useful websites in many languages
Language Centre staff always available for assistance and advice