Tandem Language Exchange
‌TLE is an informal approach to learning and is particularly useful in complementing (not replacing) your language learning in the classroom. The programme is free of charge and all students and staff are welcome to take part. You do not have to be registered for a language course in order to participate, nor do you need to have a high language level to begin with, all you need is the enthusiasm and willingness to learn a foreign language and experience our multicultural environment here at Queen's.
The TLE programme provides an online platform to help you find a native (or near-native) speaker of your target language and learn languages in a fun, relaxed, and social environment.
The programme is a Degree Plus Award recognised programme (Route B). For further details, please click on the Degree Plus image below.
‌How to get started? It's simple really, just follow 4 steps:
Fill in the online registration form - we will email you with instructions to proceed. When necessary we'll get in touch via email if we need to clarify any of your details. During busy times such as enrolment, it may take about 1 week to process your registration request.
You will then receive an automated registration email from the TLE platform, called Canvas, inviting you to accept the registration and create an account.
Once you have completed the second step, simply login to the TLE platform and find your language partner(s).
Arrange to meet up to start your language exchange journey
Student Testimonials
Luisa: 'It's not like talking to a teacher or reading a book: you can ask anything, there are no silly questions… you learn so much more than you would from a book about the country or language. What started off as a language partnership soon turned into a real friendship and apart from learning German and Chinese we also go running together and spend time as friends. I'd advise anyone who is interested in finding a TLE partner to get active as soon as possible and simply give it a go! The platform offers great opportunities and it just takes someone to make the first step…'
Lingzhu: '[When] I decided to learn a new language, German, I missed all the German classes… luckily, I found a lovely German girl, Luisa, [through the TLE progamme]… [it] offers me a great chance to know people and make friends … We talk about life, the food, hobbies and so on. We [even] go out running, do sports together. I want to say something to others who have joined or want to join TLE. Don't be shy … be yourself and enjoy the time learning and talking with your partner. Don't treat it like a serious lecture. It is more like an easy talk with friends'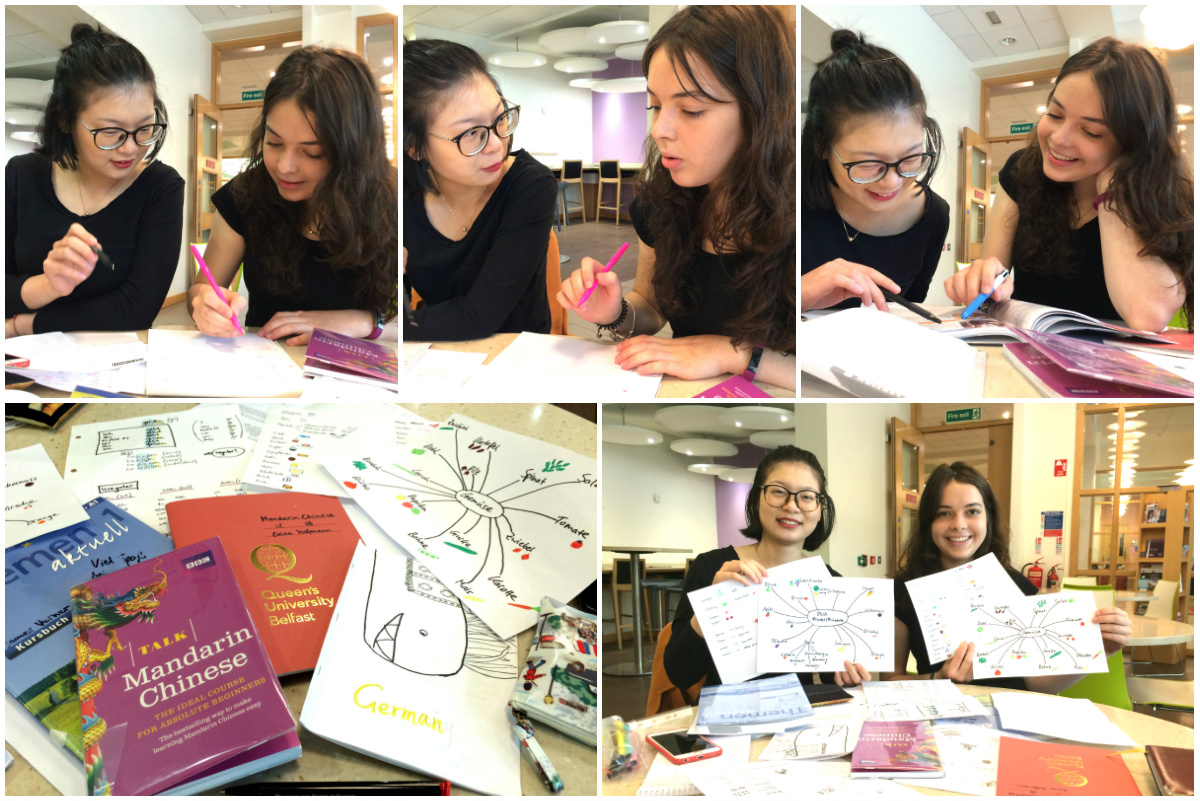 ---
How does language exchange work?
How much time should I plan for my meetings?
Is this a taught language course?
How does it support me to apply for Degree Plus through Route B
Sounds great, how do I enrol?