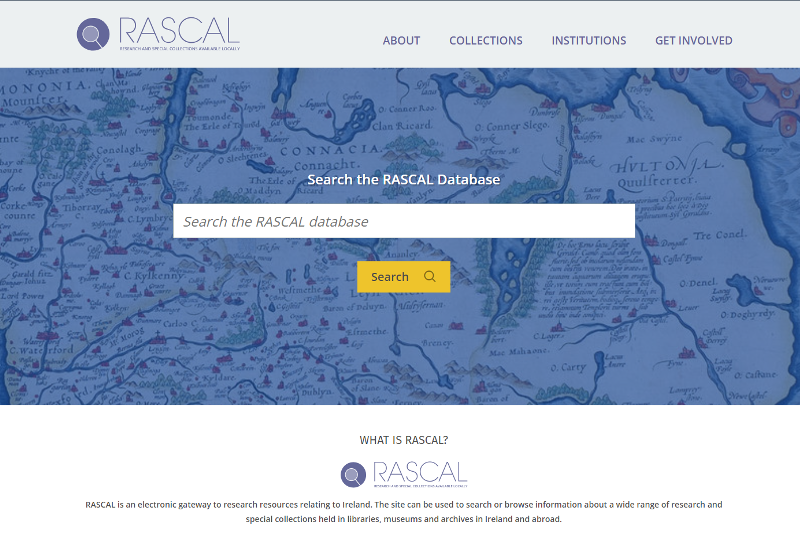 Research and Special Collections Available Locally
An Irish Studies Directory
RASCAL is an electronic gateway to research resources relating to Ireland. The site can be used to search or browse information about a wide range of research and special collections held in libraries, museums and archives in Ireland and abroad.
The Directory consists of summary descriptions of collections available to researchers in the Humanities and Social Sciences recording details of content, location, format, and access. Links to institutional catalogues and other digital resources are provided where available.
This resource is maintained by Queen's University Belfast with records contributed and updated by participating institutions on the island of Ireland and partners in the United States. We aim to provide access to hidden collections as well as the more well-known and familiar for researchers and the general public. RASCAL is a free online resource. There are no fees associated with participation and contributing collection level details about your Ireland related collections.
Contact rascal@qub.ac.uk for more information.
Read More