Information for students with disabilities
Information for students with disabilities
As a student with a disability it is important to be aware of your rights as detailed in the Disability Discrimination Act (1995) NI Order which states that it is unlawful for employers to discriminate against applicants and employees who have disabilities. Employers are also required by law to make reasonable adjustments for applicants and employees who have disabilities.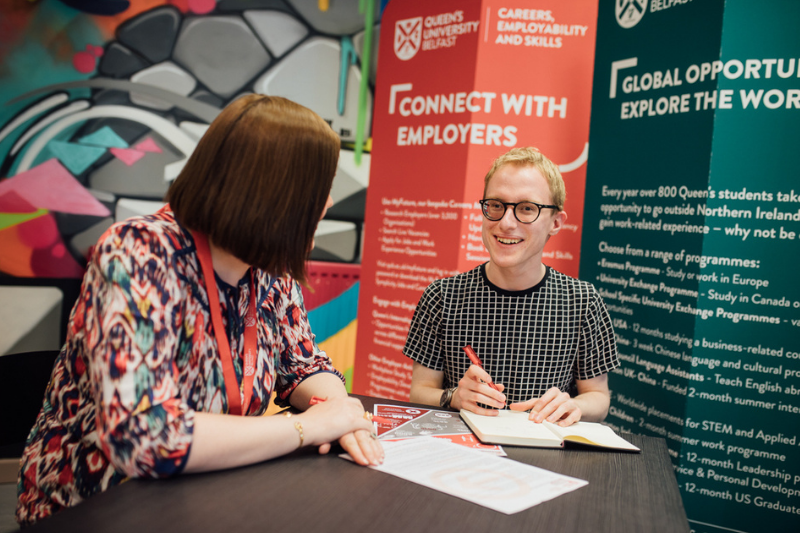 We're here to help
If you believe your disability or long term medical condition may impact you in employment or in recruitment processes, we encourage you to speak to a Career Consultant through our one to one career consultations or advise us on applications to the programmes we run.
Once informed your Careers Consultant will be able to advise you about the range of support options available to you and the possibility of follow-up consultations.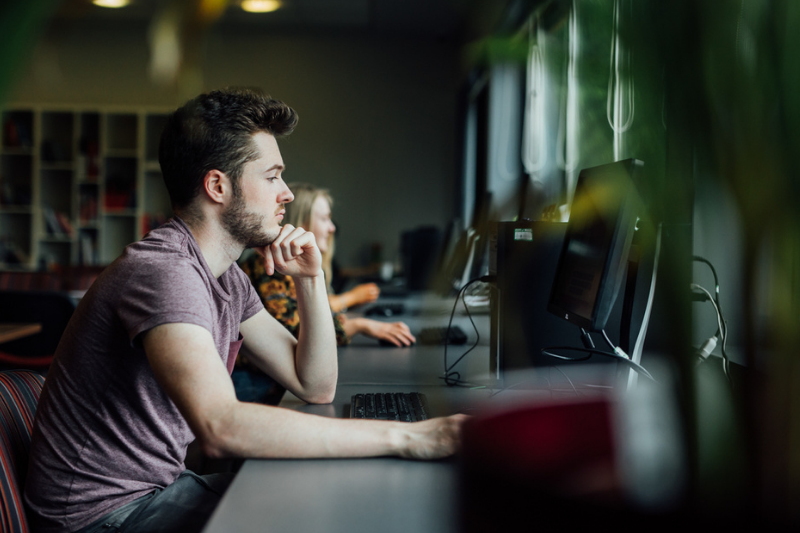 Disclosing your disability to potential employers
Approach the job market with confidence.
It is up to you to decide if it is appropriate to disclose your disability in relation to the job role you are applying for. The choice of when to disclose is also up to you.
There are advantages to disclosing your disability as early as possible as this will give employers time to make any reasonable adjustments to the recruitment process that may be required.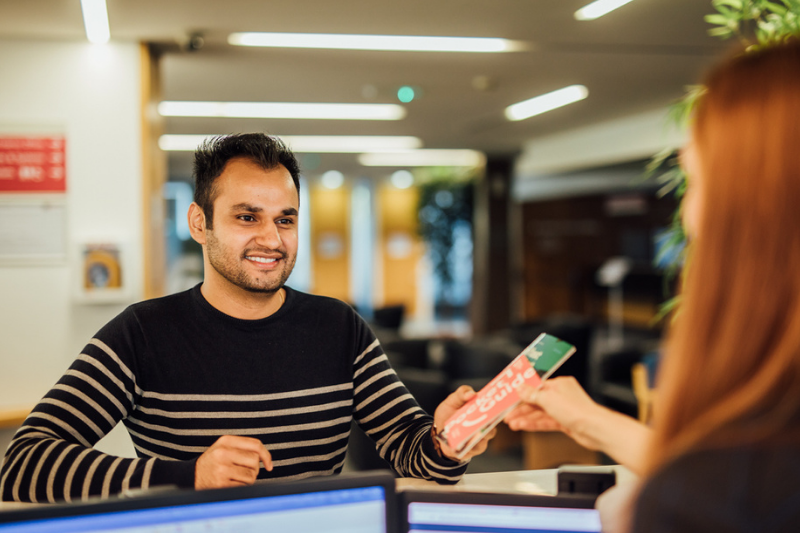 Reasonable Adjustments
An employer can make reasonable adjustments for you both during the recruitment process and in the workplace itself.
This can involve anything from changing the format of an application form (for example increasing the font size or making it available in audio format) to acquiring and modifying equipment in the workplace.
Useful Resources
www.myplusstudentsclub.com – features real life case studies of students with disabilities applying for placements and graduate jobs, disability 'friendly' employers and vacancies, and useful articles about the recruitment process and finding jobs.
www.specialisterneni.com – a specialist recruitment consultancy supporting students and graduates on the autism spectrum gain and remain in employment.
www.disabilityaction.org – run a number of programmes aimed at helping people with disabilities to find employment with follow-on support available once in work.
www.nidirect.gov.uk - information available on employment rights and employment support programmes such as Access to Work.
www.equalityni.org – provide guidance and support if you feel you have been discriminated against.
www.equalityni.org/MentalHealthCharter - provides a list of employers who are committed to promoting equality of opportunity in recruitment and selection for those with mental ill health.
www.employ-Ability.org.uk - offer recruitment support and internship and graduate programmes on behalf of employers keen to recruit students with disabilities.
www.cedar-foundation.org - provide training, employment and other support to individuals with a disability.
https://www.gov.uk/government/collections/disability-confident-campaign - Disability Confident Scheme - a government scheme that lists employers that have signed up to the Disability Confident scheme and their status in promoting equality of opportunity for disabled people.
https://www.leonardcheshire.org/get-support/working/change-100-internships - Change 100 - provides internships for talented students and graduates with disabilities or long-term health conditions.