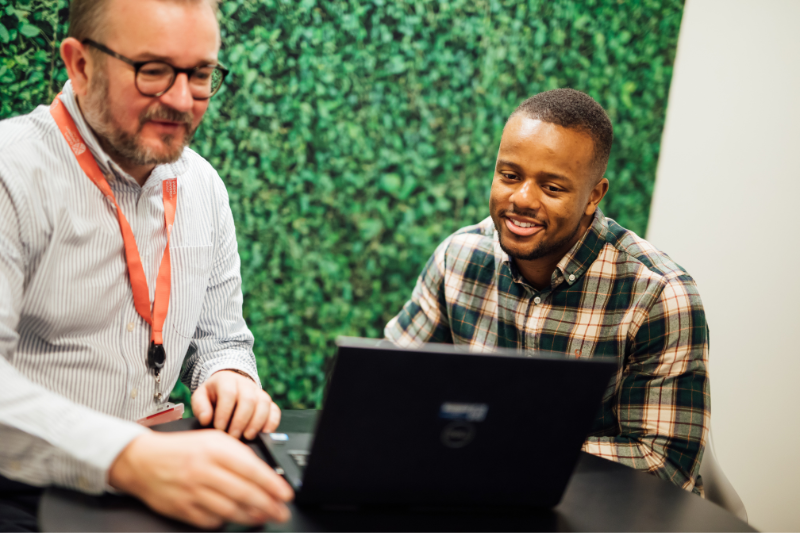 Learning Development Service
One-to-One Appointment
LDS offers one-to-one appointments to all undergraduate students at Queen's University. These appointments help support the development of academic skills such as: academic writing, referencing, critical thinking, study skills, research skills, presentation skills, and time management. LDS one-to-one appointments encourage you to become a more confident and independent learner in a collaborative learning environment. You can book an LDS one-to-one appointment on MyFuture using your Queen's login.
Book via MyFuture
About one-to-one appointments
A one-to-one appointment is a dedicated session which focuses on helping you study and prepare for ongoing assessments. You will meet with one of our team to discuss your learning and to develop a plan of action. You have the option to request an online or face-to-face appointment. If you are unable to book an appointment via My Future, please contact us directly at lds@qub.ac.uk.
What can I expect from the appointment?
If you are interested in booking an appointment with the Learning Development Service, find out what you can expect and how best to prepare for it.

(You may need to click refresh on the browser to view the video)
Guide to attending an appointment
Booking an appointment
You can book an online or in-person appointment a maximum of 15 days in advance. You can check upcoming available appointments on MyFuture.
• Online appointments will be on MS Teams and you will be sent an invite ahead of the appointment.
• In-person appointments will be conducted in a Student Support room in One Elmwood.

(You may need to click refresh on the browser to view the video)
Click here to book an appointment
Are you a postgraduate student at Queen's?
The Learning Development Service supports undergraduate students in Queen's. If you are a postgraduate student and require academic skills support, please contact The Graduate School at pg.skills@qub.ac.uk.