Student timetables are uploaded on Queen's Online.
To view your personal exam timetable:
Log into QOL (remember to include "ads\" in front of your login ID)

Click on 'Exam Timetable' under Services > Administration on the left side of the page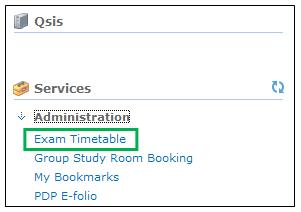 Please ensure that you read all information on this page carefully.
If the timetable dispays the message "You are not registered for any examinations this session", please contact your School. Timetable publication dates can be found on the 'Timetables' link to the left.