Get going in the morning; harness your concentration and increase motivation to meet your writing goals.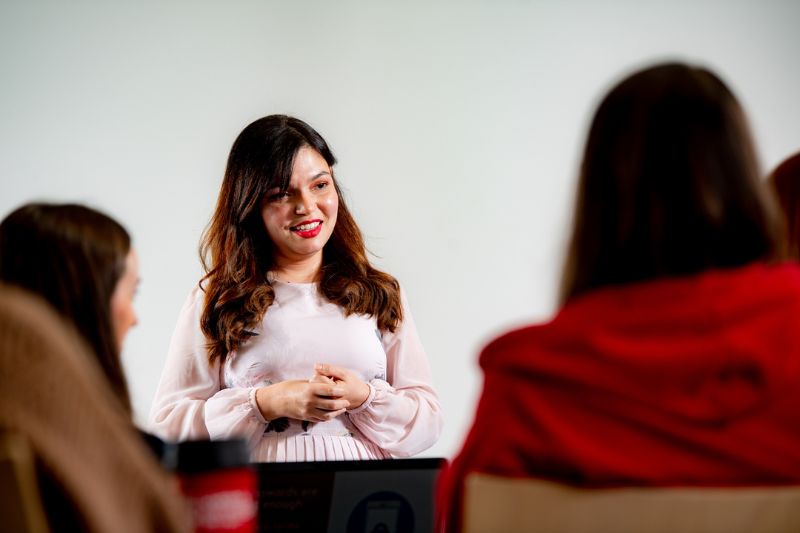 ---
Assess the importance of commitment in goal setting
Use time management methods to improve focus and flow
Assess your productivity and track your progress.
You will be encouraged to set an attainable writing goal, work on a section of your writing and develop a long-term strategy to meet your taregts. Please ensure you have your own writing materials accessible in order to work on them during the session.
Meet the Consultant, Dr Fabiana Fausto McCracken
Dr Fabiana Fausto McCracken is a Researcher Development Consultant at the Graduate School. Fabiana has supported students in the development of their linguistic, academic, and research skills for over twenty years.
Previously, she was the manager of the Academic English and Pre-Sessional English Programmes at INTO QUB and worked as a research assistant in educational projects in Brazil and Northern Ireland. Fabiana completed a PhD in English from Queen's University Belfast in 2014 and holds a Level 7 qualification in Leadership and Management.