QUEEN'S UNIVERSITY HONOURS NORTHERN IRELAND SPORTING HERO JONATHAN REA
One of Northern Ireland's most widely recognised sporting ambassadors and the undisputed king of World Superbikes, Jonathan Rea MBE, will today receive an honorary doctorate from Queen's University Belfast.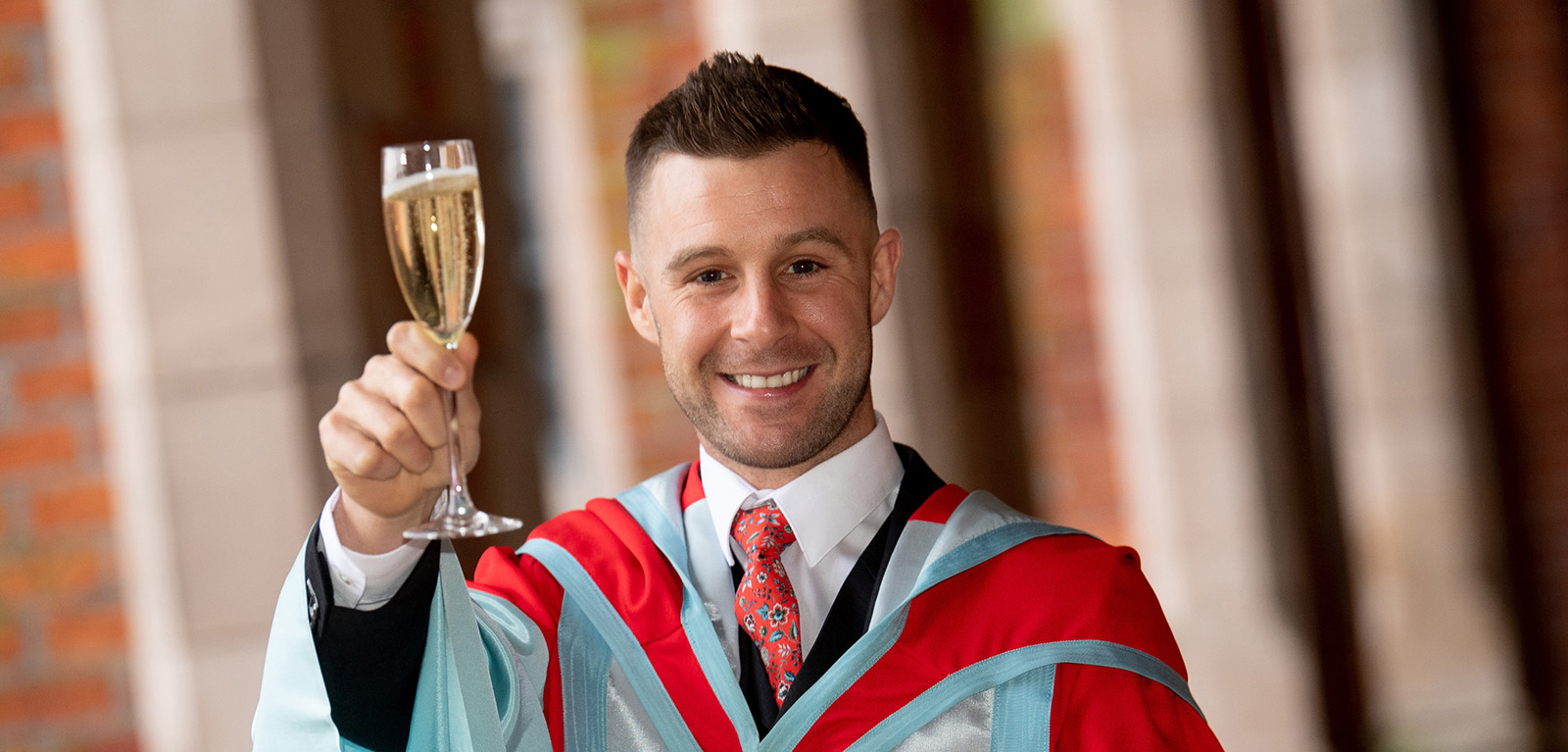 Jonathan Rea is one of the world's top professional motorcycle racers and holds a record number of championship wins, race victories, and career points. He is currently competing with the Kawasaki Racing Team and has won the World Superbike Championships a record five times in a row, making him statistically the most successful rider in the competition's history.
In 280 races during his career, Rea has an impressive 168 podiums, 88 race wins and 67 fastest laps. He has won the Irish Motorcyclist of the Year for the last 4 years.
Mr Rea said: "It is a great privilege for me to be awarded this honour by Queen's University Belfast. As well as being a local university of international standing in research and education, Queen's punches above its weight in its commitment to sporting excellence. Through its Elite Athlete programme the University allows students from a range of sporting backgrounds to raise their ambition through sport, as well as gaining a world-class education and I feel that should be celebrated."
A native of Co Antrim, Jonathan Rea was born into a motorcycle-racing family. He has been riding since he was two and racing since he was six. He was awarded an MBE in 2017 and in the same year was runner-up to Sir Mo Farah at the BBC Sports Personality awards, being the first motorcyclist to be shortlisted in a decade. Rea also received the Freedom of the Borough of Antrim and Newtownabbey and, last month, was honoured with a prestigious FIM award in Monaco.
Though he competes all over the world, Mr Rea currently resides in Co. Antrim with his wife and sons Jake (6) and Tyler (4). He recently published his autobiography Dream. Believe. Achieve. My Autobiography.
Media
For media inquiries, please contact Queen's University Communications Office, 028 9097 3091 comms.office@qub.ac.uk