Postgraduate students can apply for either a 38, 39 or 51 week contract depending on their needs. You should apply online for your accommodation via the Queen's Accommodation website.
Stay at Queen's
New Student Accommodation in Belfast
We've added 1,237 new student rooms exclusively for Queen's students, so you can rest easy living somewhere safe, comfortable and affordable.

Elms BT1, Elms BT2, Elms BT9 and Queen's Houses can offer you the all-important space to live and enjoy student life to the full.


View rooms and apply
CONTEMPORARY APARTMENTS AT WILLOW WALK
Willow Walk is purpose built accommodation ideally suited to postgraduate students located on the perimeter of Elms BT9, just 15 minutes from the main campus.
The accommodation offers a mix of studio and 1, 2, 3 and 4 bedroom apartments each with a modern contemporary design and level of finish. Students benefit from the advantages of the University managing and supporting their living needs including a residential life programme, safety and security and maintenance.

Each apartment in Willow Walk has its own external front door and access is via the main Elms BT9 entrance where the safety team are on duty 24/7.

There is a flexible guest policy for Willow Walk, especially if you have a family member visiting.
Willow Walk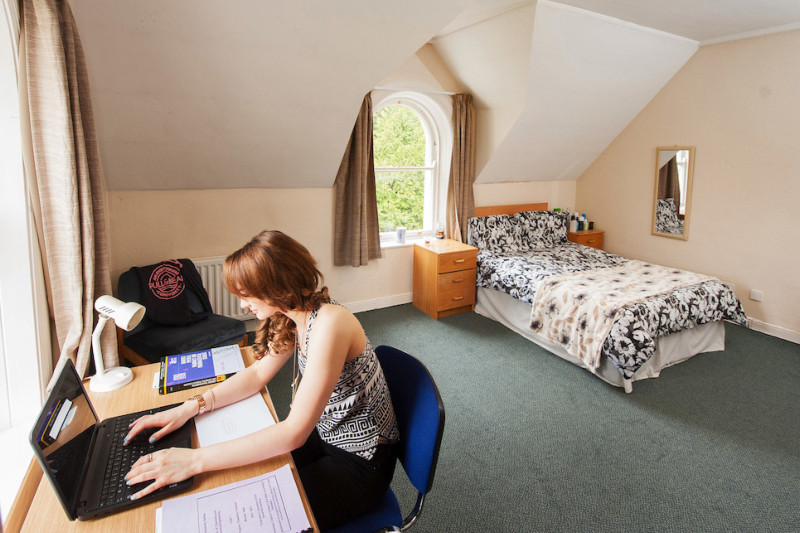 A MORE INDEPENDENT LIFESTYLE AT MOUNT CHARLES
Mount Charles has been extensively refurbished to address the needs of postgraduate students.
Each house is shared by 7–8 students and typically there are two large kitchens with bathrooms/showers on each floor.

It is close to the Queen's campus and McClay library as well as the bustling social hub of Botanic Avenue.

There is a range of room types from premium double rooms (for single occupancy) which have larger storage and work spaces. In some properties there are limited twin rooms designed for two students and you can apply to share with a friend/family member of the same sex.
Mount Charles