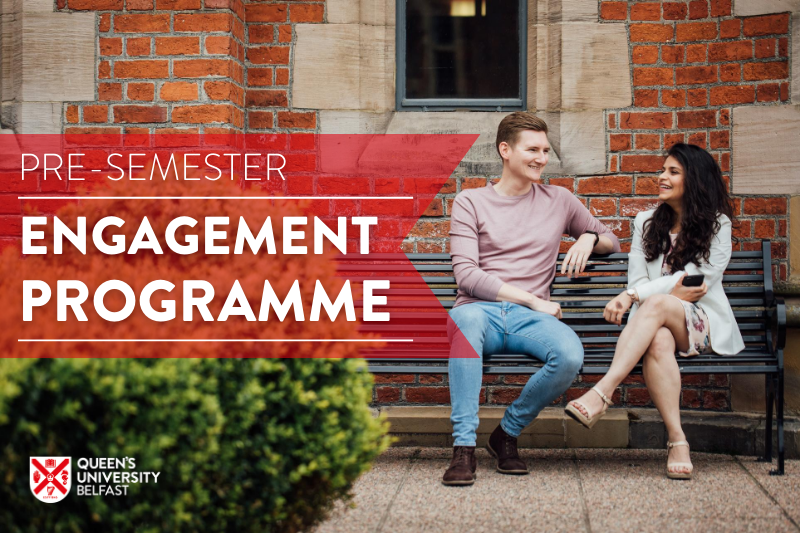 Pre-Semester Programme
Our packed Pre-Semester Engagement Programme is aimed at both new and returning students.
It is filled with virtual and face-to-face events and activities to connect you with campus and student life! The team over at the Student Wellbeing Service will be putting on a number of webinars and events to support you to make new connections, find out all that Belfast has to offer, learn how to establish a good sleeping routine and achieve a healthy study / work / life balance!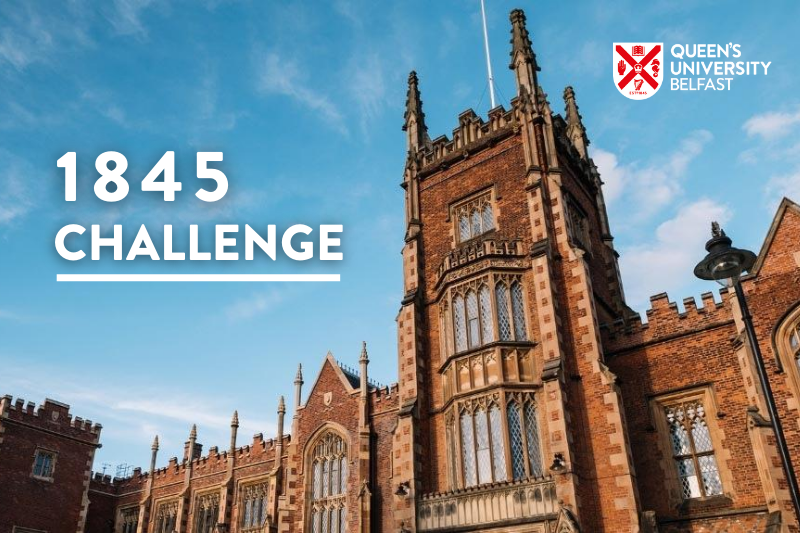 1845 Challenge
Queen's is setting a challenge for all of our new & returning students – The 1845 Challenge.
Given that the University was founded in 1845, we want you to complete 18 things in 45 days to prepare for your start to student life! These activities will help you to get ready for life on campus, while having fun and finding out more about the University and Belfast. We have suggested starting from 7 August, but you can begin at any time – it's designed to be flexible and work at the pace you need!
Check the link below to take part and start your journey. Best of luck!
---
Given the changing nature of the pandemic, these commitments are subject to the guidelines that may be in place at the time. For example, if restrictions are increased/eased in the future then facilities and services may not be delivered as described.